Walmart will give 50,000 office workers a generative AI app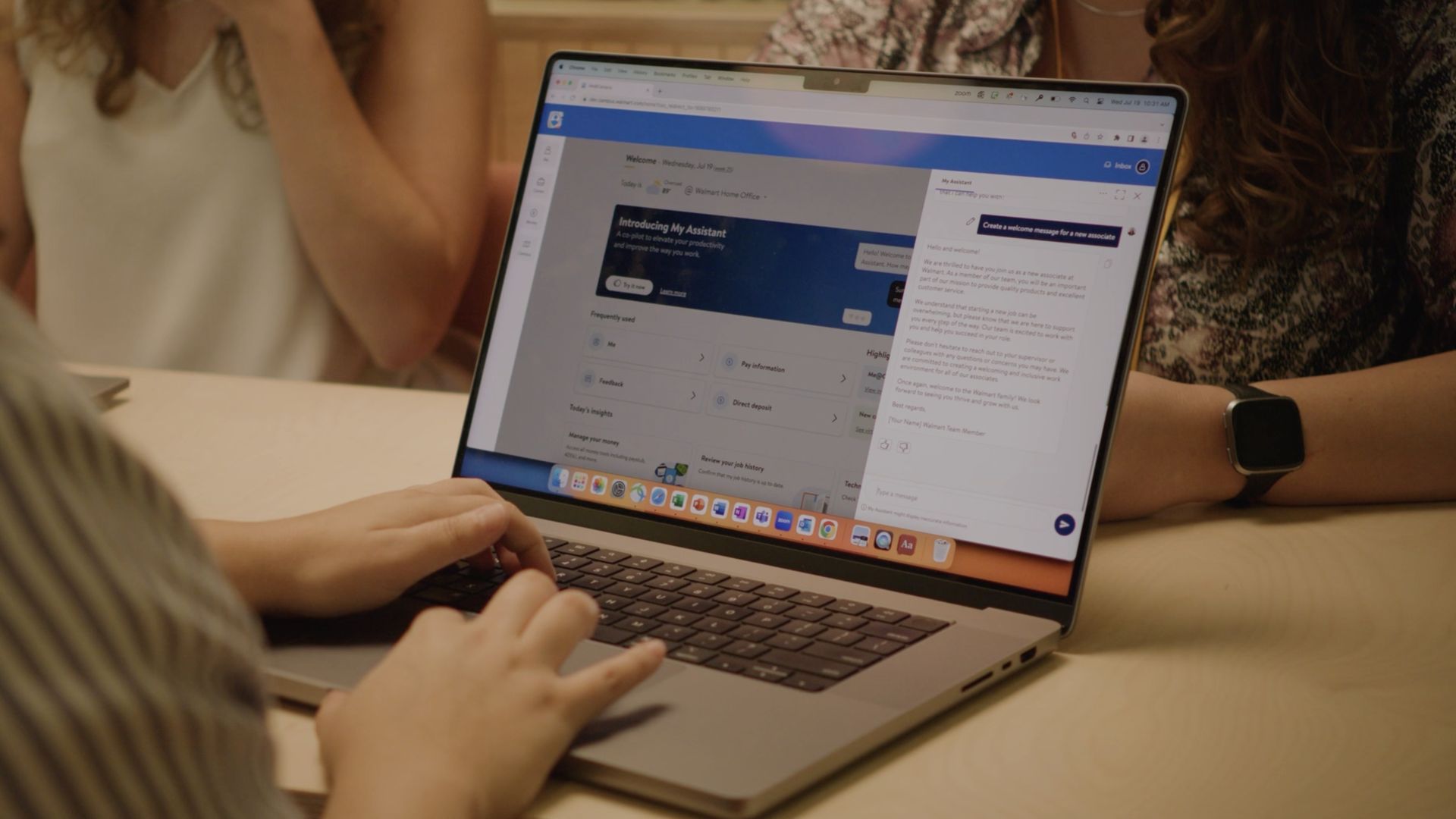 Walmart is announcing a program Wednesday that will give its roughly 50,000 non-store employees access to a generative AI app trained on corporate information.
Why it matters: The move shows one of America's biggest companies sees value in providing broad access to the tech industry's hottest new product.
Details: Walmart said its new "My Assistant" feature can help with a range of tasks, from summarizing long documents to assisting in the creation of new content.
The generative AI feature is part of the company's broader "Me@Campus" app for employees and works on both computers and smartphones.
It combines data from Walmart with third-party large language models. Walmart declined to say whose AI technology it was using.
What they're saying: Walmart says the move is about more than just boosting productivity and hopes the app will free workers from monotonous, repetitive tasks.
"Here's our belief: It will take both people and technology to deliver on our purpose to help people save money and live better," Walmart chief people officer Donna Morris and executive vice president Cheryl Ainoa wrote in a LinkedIn post.
"GenAI can help us work faster and more efficiently, but it also has limitations: it lacks judgment, has a limited understanding of context and is only as good as the data it's trained on."
The big picture: Whether and how to embrace generative AI for business use is a pressing debate today among CEOs and in board rooms.
Companies are taking a range of approaches, from aggressive adoption of the technology to prohibiting users from using consumer AI services like ChatGPT for fear of leaking confidential information.
Flashback: Walmart has often leaned on technology to improve its processes, both in the office and within its stores.
What's next: Walmart says it wants to use the app for more worker tasks, beginning with orientation and including activities ranging from booking a conference room to choosing benefits during annual open enrollment.
Walmart's blog post also hinted at applications for customers as well.
"The possibilities with GenAI are broad, especially when we think of how this can benefit not only our associates, but also how we engage with customers and members, enabling more personalized interactions," Morris and Ainoa said in their post.
Go deeper