Moderators unveiled for second GOP presidential primary debate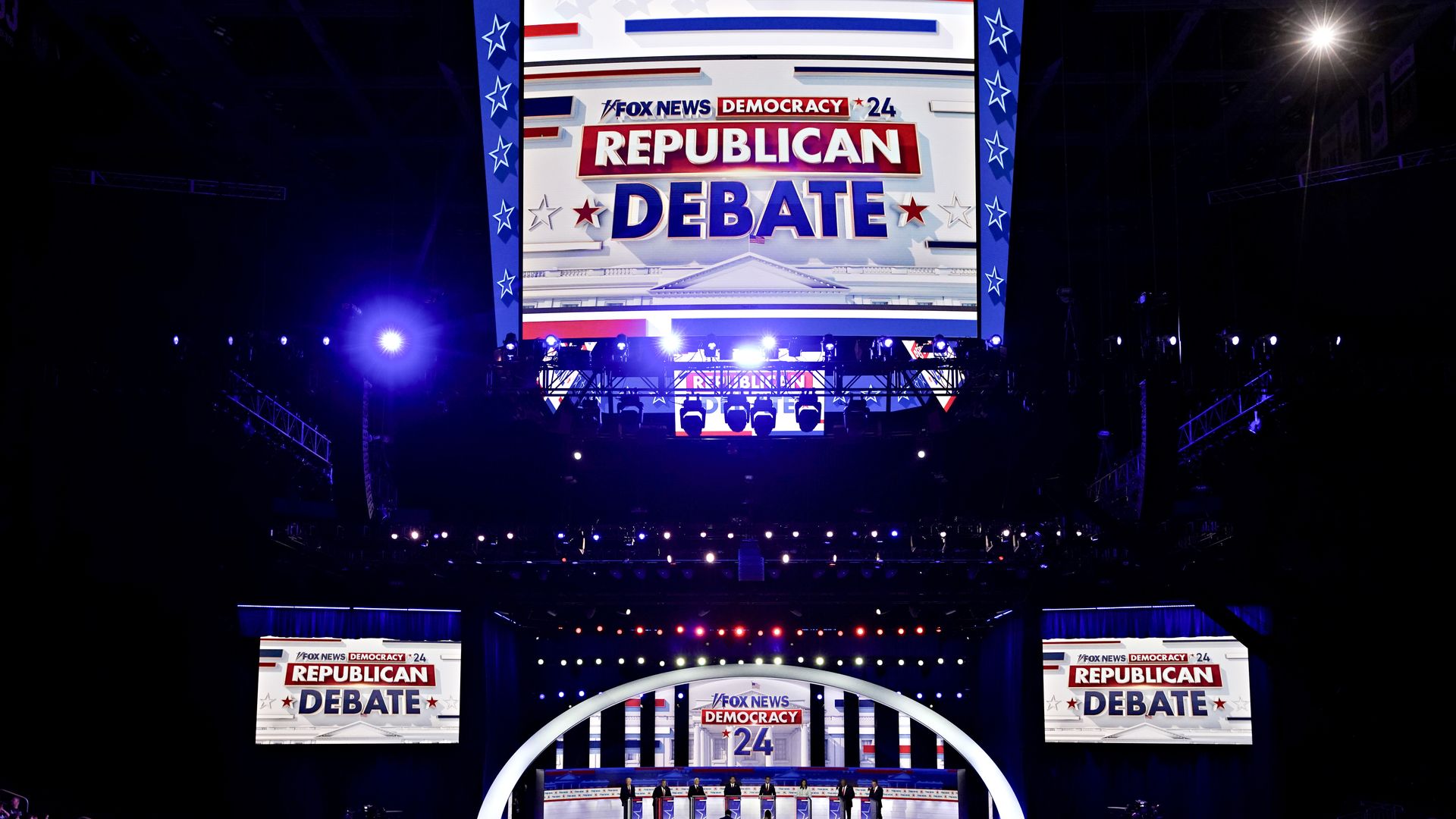 Fox News Media's Stuart Varney and Dana Perino and UNIVISION's Ilia Calderón are set to co-moderate the second Republican primary debate, the networks said Wednesday.
The big picture: The debate is scheduled for Sept. 27 at the Ronald Reagan Presidential Library in Simi Valley, California.
The Republican National Committee said earlier this month that the Ronald Reagan Presidential Foundation and Institute, Univision and Rumble will also be partners for the debate.
Fox Business and Univision will televise the debate, the RNC said.
Driving the news: Varney is a host on Fox Business Network and Perino, who served as the White House press secretary for former President George W. Bush, is a co-host of The Five, a Fox News show focused on politics and cultural stories.
Calderón, who is from Colombia, is the co-anchor of Univision's flagship weekday evening newscast, NOTICIERO UNIVISION.
Political newcomer Vivek Ramaswamy dominated the first GOP primary debate in former President Trump's absence and he scrapped with many of his Republican rivals on stage.
Former UN ambassador Nikki Haley, who sparred with Ramaswamy over foreign policy, has been labeled by former President Trump's campaign as on the rise since the first debate.
Trump pollster Tony Fabrizio is telling Republican donors that Haley "has surged" in Iowa since the debate and that she is essentially tied with Ramaswamy.
What to watch: Trump said in August that he will "not be doing the debates," but it was not immediately clear if he was referring to all of the debates or just the first primary debate.
His presence is likely to loom large over next month's debate, whether he attends or decides to skip.
Editor's note: This story has been updated with details on the moderators and the first GOP debate.
Go deeper