Exclusive book excerpt: Biden fumed to friends after Warsaw speech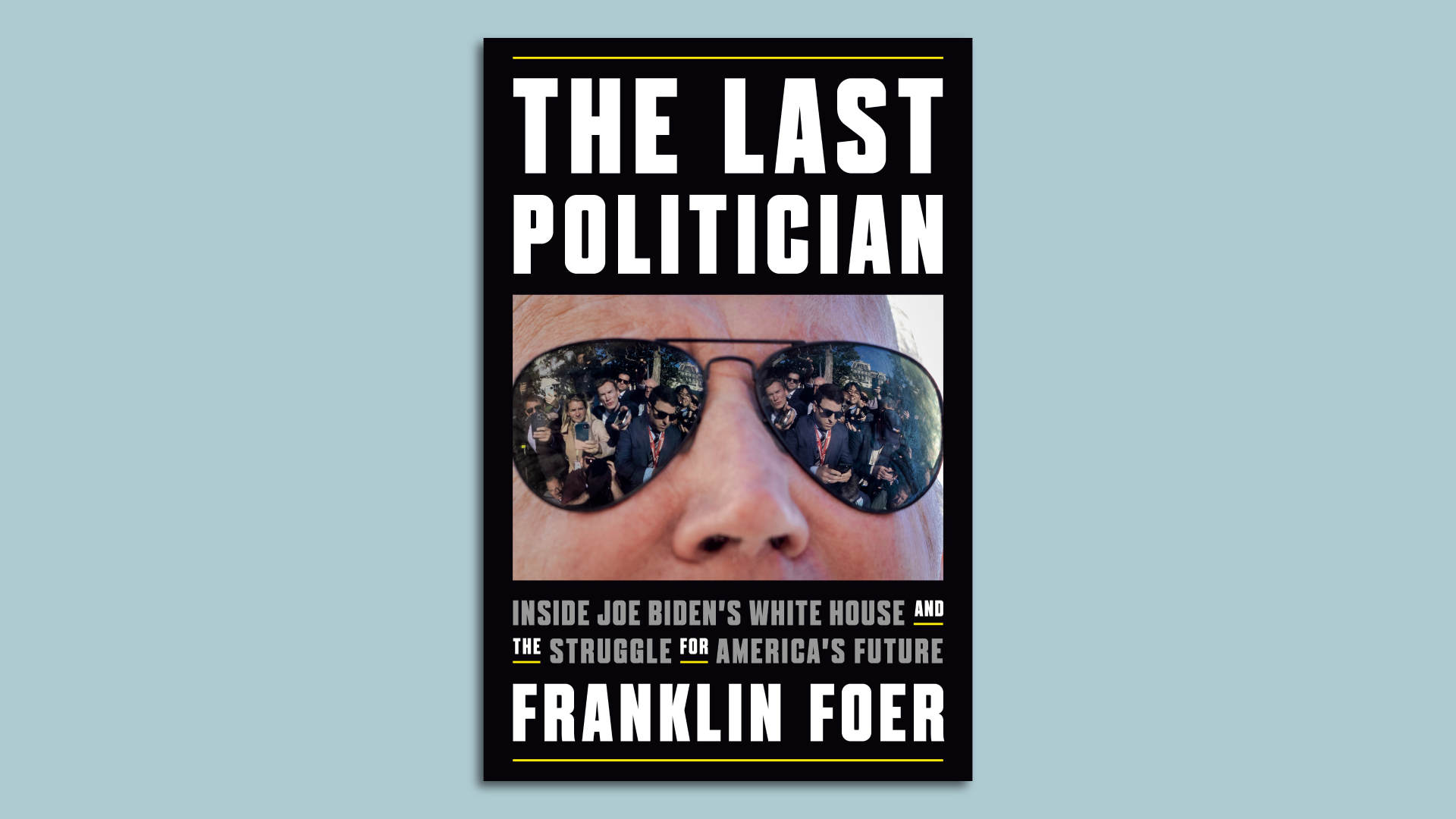 Frank Foer of The Atlantic worked 2½ years and spoke to nearly 300 people for his forthcoming opus on President Biden's first term, the author tells Axios.
Why it matters: In "The Last Politician," Foer concludes that Biden provides "an instructive example of the tedious nobility of the political vocation. Unheroic but honorably human, he will be remembered as the old hack who could."
Driving the news: The 432-page book, out Tuesday, "dramatizes in forensic detail the first two years of the Biden presidency, concluding with the historic midterm elections," per the publisher.
Foer's work "includes thrilling, blow-by-blow insider reports of the botched withdrawal from Afghanistan and the White House's swift response to the Russian invasion of Ukraine."
Zoom in: In an exclusive excerpt provided to Axios, Foer describes the aftermath of Biden's ad-lib in Warsaw about Russia's Vladimir Putin last year.
"For God's sake, this man cannot remain in power," Biden said at the time.
Zoom in: The president "sounded as if he were calling for regime change in Russia," Foer writes in the book.
"After delivering the speech that might have earned him the credit he deserved and craved, his improvisation became the headline," he says.
"Biden instantly knew that the White House would have to clarify his mistake. By the time Biden piled into the motorcade ... his aides had released a statement walking back his sentence," Foer continues.
"Suddenly, the press wasn't marveling at his rhetoric or his diplomatic triumphs; it was back to describing him as a blowhard lacking in self-control."
"Biden left for home, ending his triumphalist tour, feeling sorry for himself," Foer adds.
"He knew that he had erred, but then resented his aides for creating the impression that they had cleaned up his mess."
"Rather than owning his failure, he fumed to his friends about how he was treated like a toddler. Was John Kennedy ever babied like that?"
Go deeper: Excerpt in The Atlantic, "Biden was determined to get out of Afghanistan — no matter the cost."
Go deeper