Man sentenced over threats to "hang" Arizona officials over 2020 election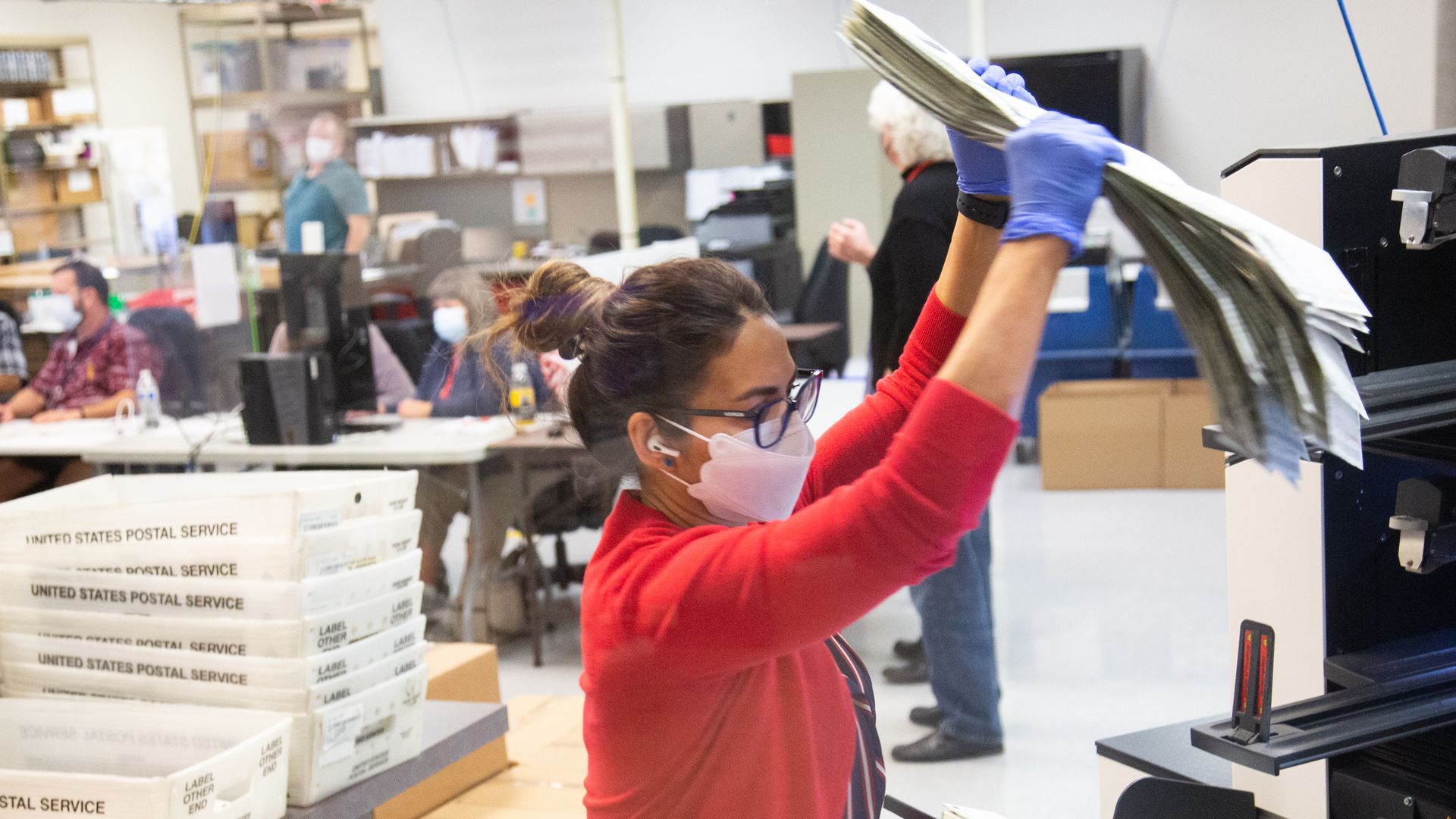 An Iowa man was sentenced to 2.5 years in prison for death threats against Arizona's former attorney general and a Maricopa County election official over the 2020 election, the Department of Justice announced Tuesday.
The big picture: The case was part of the DOJ's Election Threats Task Force, which it created to address increasing threats of violence against election workers around the U.S.
Despite efforts to address threats, a third of local election workers reported being abused, harassed or threatened over their work, per a March poll from the Brennan Center for Justice.
Driving the news: The Justice Department said court documents showed Mark Rissi, 64, of Hiawatha, threatened to "lynch" an official with the Maricopa County Board of Supervisors in a voicemail in September 2021.
"When we come to lynch your stupid lying Commie [expletive], you'll remember that you lied on the [expletive] Bible, you piece of [expletive]," Rissi said in the voicemail, according to prosecutors. "You're gonna die, you piece of [expletive]. We're going to hang you."
The documents showed that in December 2021, Rissi in another voicemail threatened to hang then-Attorney General of Arizona Mark Brnovich.
The voicemails indicated Rissi threatened to kill both officials over false conspiracy theories about the 2020 election, specifically over votes cast in Arizona.
Flashback: Rissi previously pleaded guilty to two counts of sending a threatening interstate communication.
Go deeper: Election officials say threats and harassment aren't abating
Go deeper