Movie tickets are $4 Sunday for National Cinema Day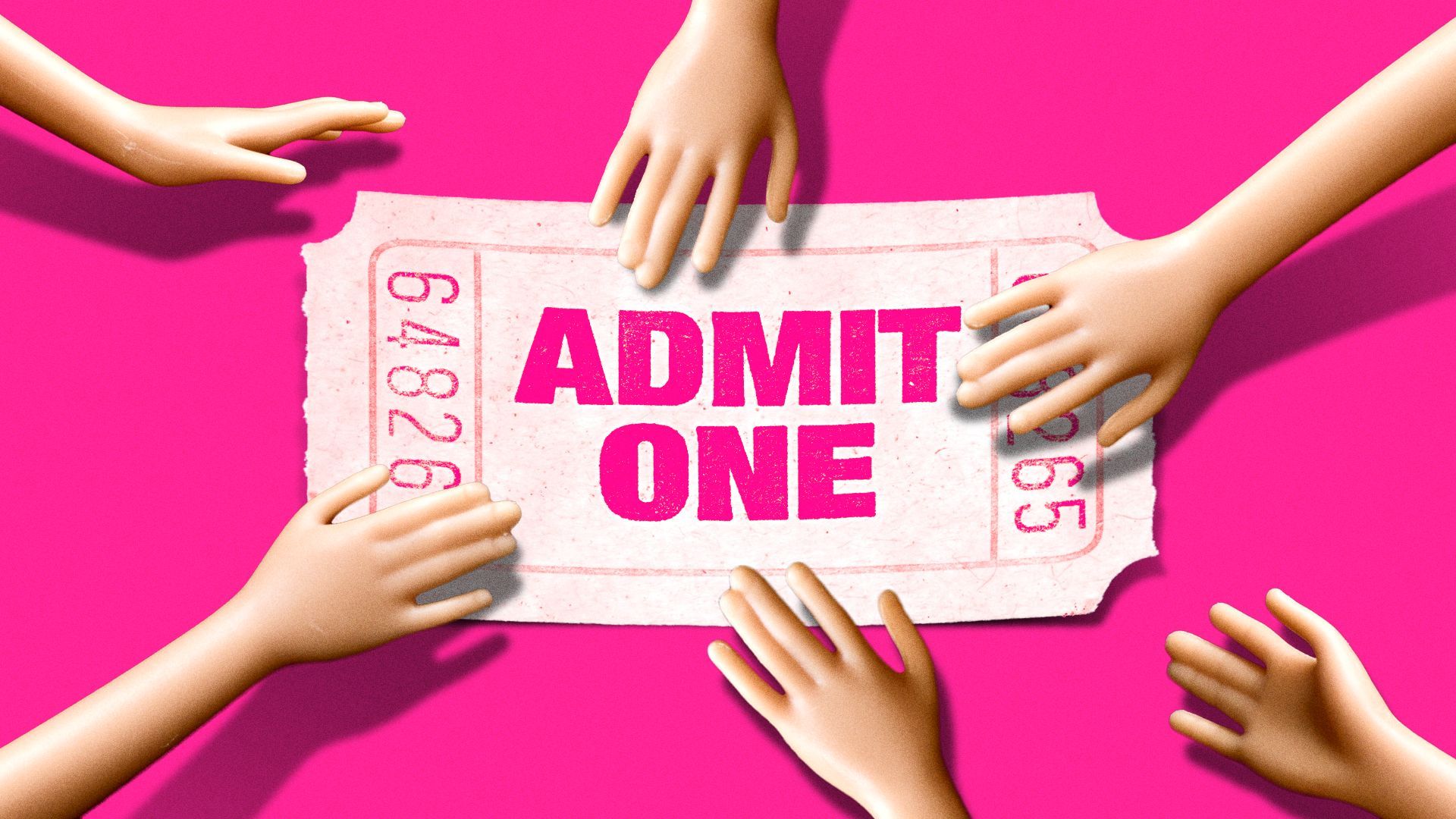 For one day, Barbenheimer stragglers will get a chance to watch the blockbuster movies in theaters at a discount.
The big picture: National Cinema Day returns Sunday, Aug. 27 with $4 movie tickets at 3,000-plus participating theaters nationwide including Regal, AMC and Cinemark.
State of play: The movie industry was on the verge of collapse during the pandemic, but the smash success of "Barbie" and "Oppenheimer" gave it a big boost.
$4 movies for National Cinema Day 2023
The Cinema Foundation, a nonprofit arm of the National Association of Theater Owners, is organizing the second annual National Cinema Day.
Between the lines: The $4 ticket price does not include tax and convenience fees like the ones typically charged for buying tickets online.
Of note: The average movie ticket price in 2023 is $10.53 compared to $4.35 in 1995, per The Numbers website.
Movie day popcorn deals
Meanwhile, movie theaters are also offering deals on concessions Sunday. Specials include:
More from Axios:
Go deeper