So, LinkedIn is cool now. OK.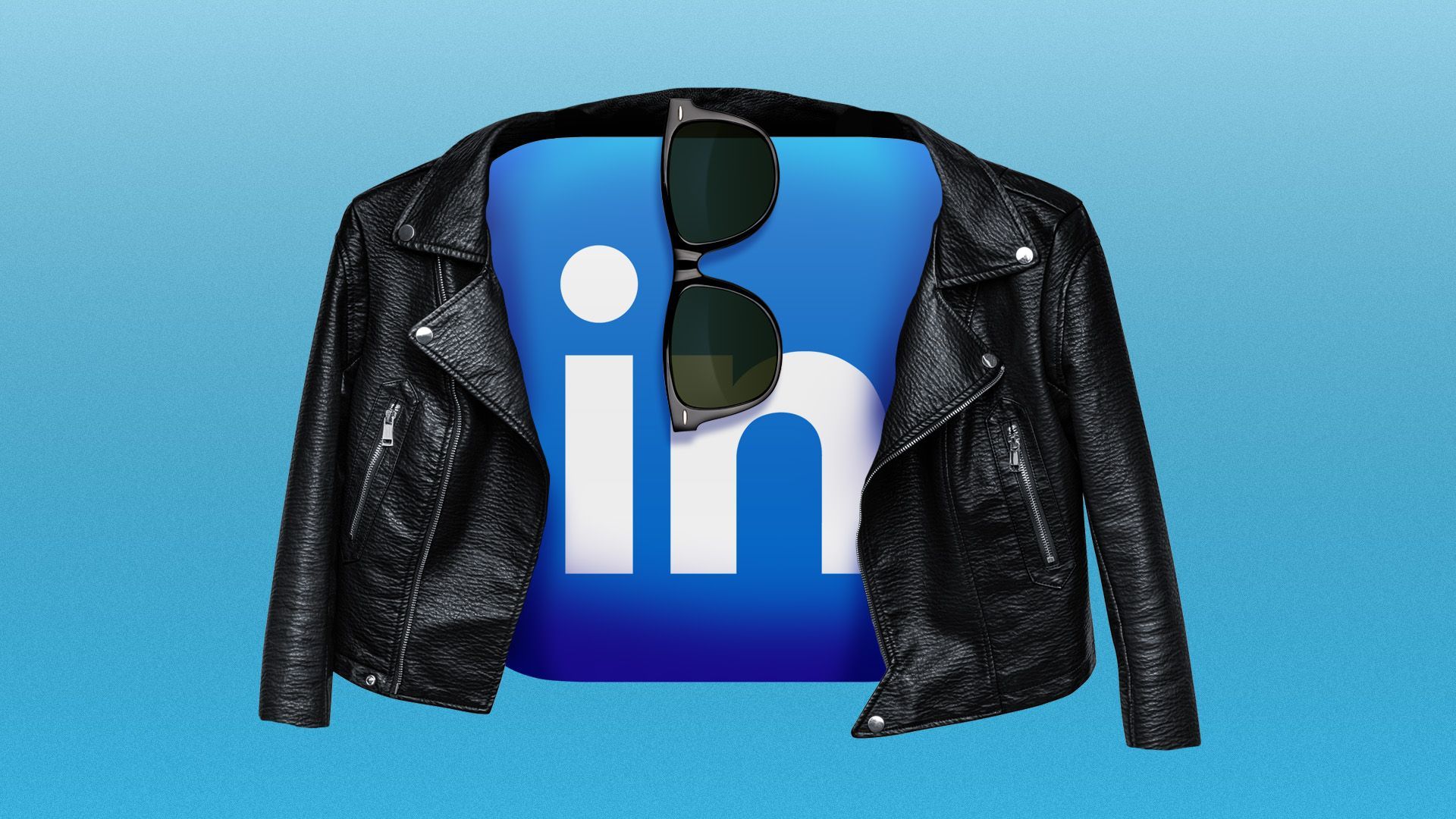 LinkedIn, the 20-year-old job networking site known for professional, often cringy, self-promotion, is cool now, according to Bloomberg.
Why it matters: If you need a sign that the social media age is well past its prime, here it is.
What's happening: There's nowhere else to run. With Twitter, now X, becoming increasingly unstable under Elon Musk's stewardship — people are looking for somewhere else to post. BlueSky and Mastodon haven't quite caught on. It's a safe bet that most people you know are on LinkedIn.
Meanwhile, Facebook and Instagram — in pursuit of TikTok's market share — are more focused on short-form video.
LinkedIn users are increasingly sharing baby pics, wedding photos, and other kinds of posts you wouldn't have necessarily found there years ago, a Wired piece pointed out in December.
Bloomberg's Sarah Frier reports that LinkedIn users shared 41% more content on the network this spring than they did in the same period in 2021.
The big picture: The other thing that's happening is remote work; it's blurred the lines between your work life and professional life. Plus, without a crew at the office to chat with — folks are doing it online.
People became more comfortable posting about their personal lives during the pandemic, LinkedIn editor-in-chief Dan Roth tells Frier.
On the other hand: "I cannot think of a more inauthentic place for [social connection] than the platform where everyone posts their resume," writes Kate Lindsay in her Substack Embedded.
Social media is supposed to be "candid and messy," she writes, but LinkedIn is about being professional and "brand-safe."
💭 Our thought bubble: After more than a decade of wild behavior across multiple social networks, maybe a little buttoned-up sharing is OK. Is that cool though? You know the answer.
Go deeper