Florida bathroom law threatens penalizing transgender college faculty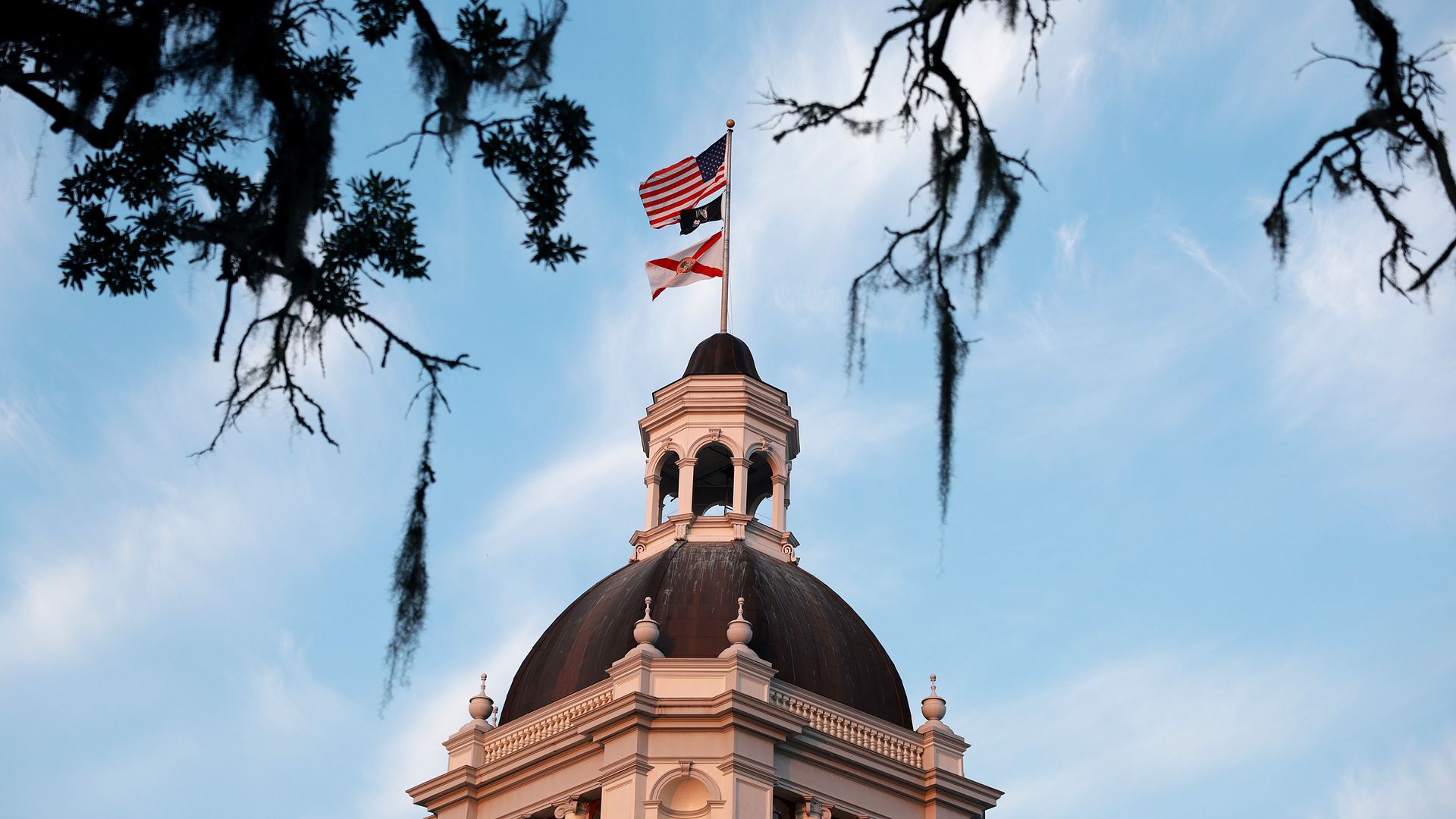 Faculty and staff at public colleges in Florida could be fired for using the bathroom.
Why it matters: In a blow for transgender rights, the state's education board passed a rule on Wednesday that mandates people at these institutions to use the bathroom corresponding to their assigned sex at birth or a unisex bathroom.
The rule also applies to changing facilities and university student housing.
Student handbooks, disciplinary procedures and codes of conduct have to be updated with the new rules, although it is unclear how students might be reprimanded.
Threat level: Faculty and staff could be fired after two documented offenses, per the Florida Department of Education.
"Disciplinary actions may utilize a progressive discipline process that includes verbal warnings, written reprimands, suspension without pay, and termination," the department said.
Context: The new rule is intended to comply with a law passed in May that criminalizes the use of bathrooms that don't align with a person's sex at birth.
This bill and others targeting transgender people signed by Gov. Ron DeSantis were dubbed a "slate of hate" by activists.
DeSantis has taken efforts to prohibit gender-affirming care for transgender youth in Florida.
Go deeper: The forces behind anti-trans bills across the U.S.
Go deeper