CVS moves into biosimilars with low-cost Humira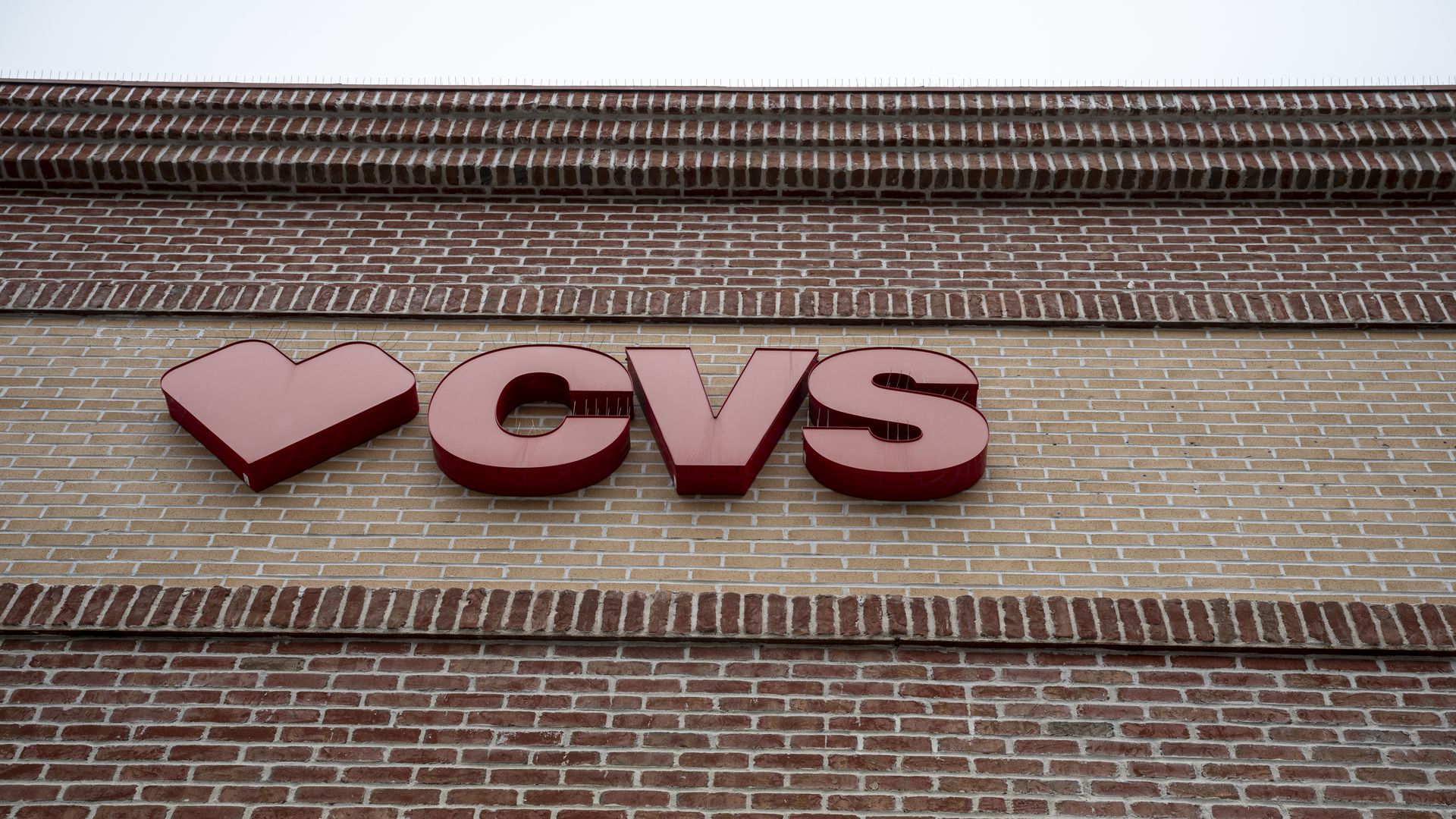 CVS Health is getting into the biosimilars business, launching a subsidiary called Cordavis that will initially work with the manufacturer Sandoz to produce a low-cost version of the blockbuster arthritis drug Humira.
Why it matters: CVS already sources generic drugs in a partnership with Cardinal Health and is pursuing a bigger footprint in a biosimilars market that's expected to be worth $100 billion by the end of this decade.
State of play: Humira — with a list price that tops $6,000 — lost its patent protection in July, opening the door to multiple biosimilar competitors. Its cost hasn't significantly changed, Reuters reports.
CVS said Wednesday the Cordavis version, due to be released in the first quarter of 2024, will have a list price that's more than 80% below Humira's current price.
"Cordavis is a logical evolution for us and will help ensure sufficient supply of biosimilars in the U.S. and support this market now and in the future," Shawn Guertin, chief financial officer of CVS Health, said in a statement.
By the numbers: The biosimilars market is estimated to be worth $27.2 billion this year and projected to reach $76.2 billion by 2030, per Grand View Research. CVS said it expects the market to be $100 billion by 2029.
What they're saying: "CVS appears to be targeting a big opportunity with this new business," Julie Utterback, senior equity analyst for Morningstar Research Services, told Axios, noting there still are unknowns such as how drugmakers will respond to direct competition from a pharmacy benefit manager.
CVS Caremark is one of three PBMs that act as intermediaries between insurers and drug manufacturers. Their role in drug pricing is increasingly a focus of Congress and the Federal Trade Commission.
Go deeper