Trump's debate plan: Overshadow his opponents from a distance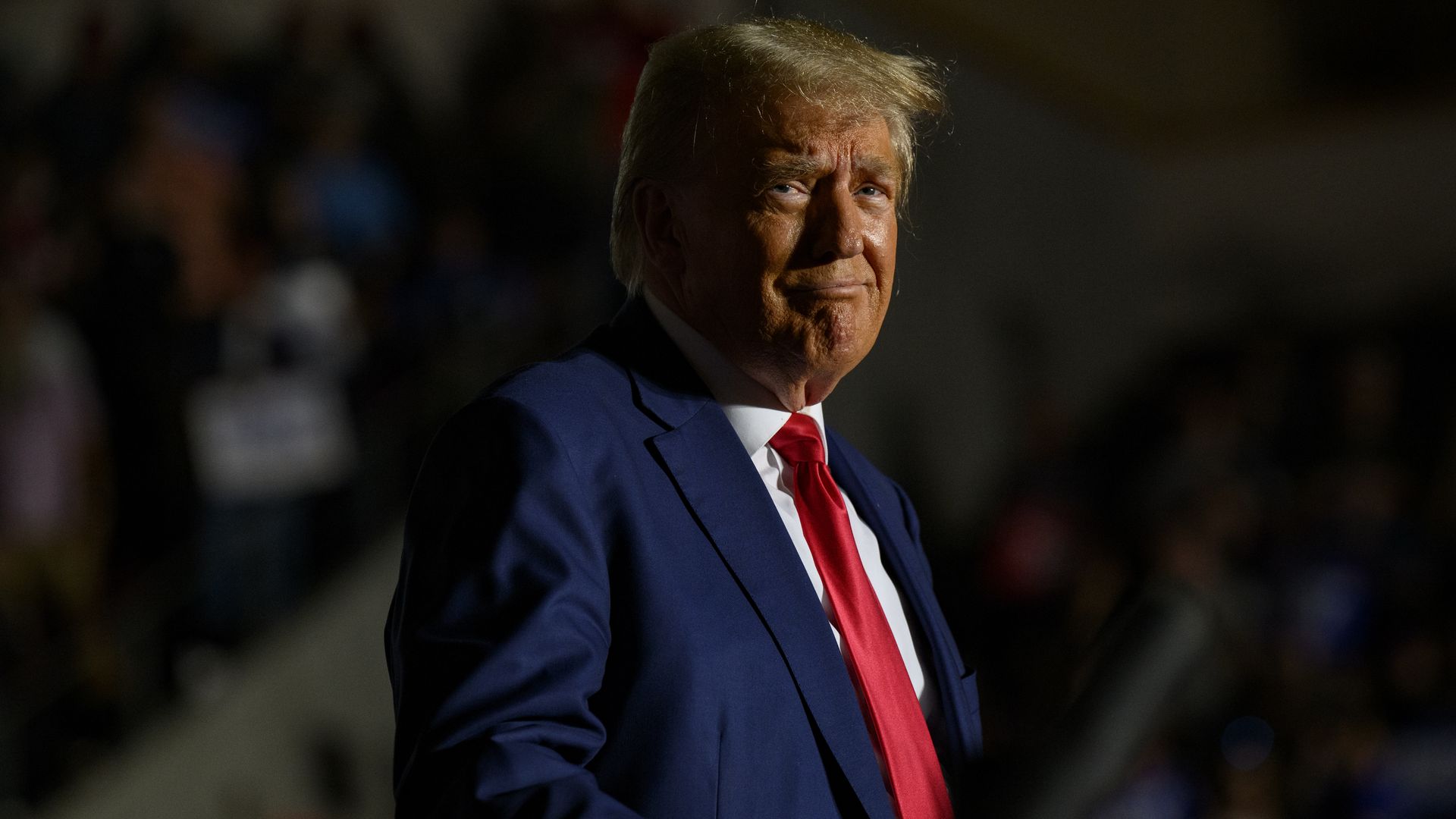 Former President Trump is promising fireworks tonight — but not on Fox News.
Why it matters: Tonight's GOP debate candidates don't just have to survive each other's jabs — they also have to fight for viewers with the front-runner who skipped the stage.
Trump is so dominant in early polling that it'd be a historic upset for anyone on stage to overcome his lead.
Instead of heading to Milwaukee, Trump says his interview with fired Fox News host Tucker Carlson will compete for viewers in the same 9pm ET time slot.
"SPARKS WILL FLY," Trump promised.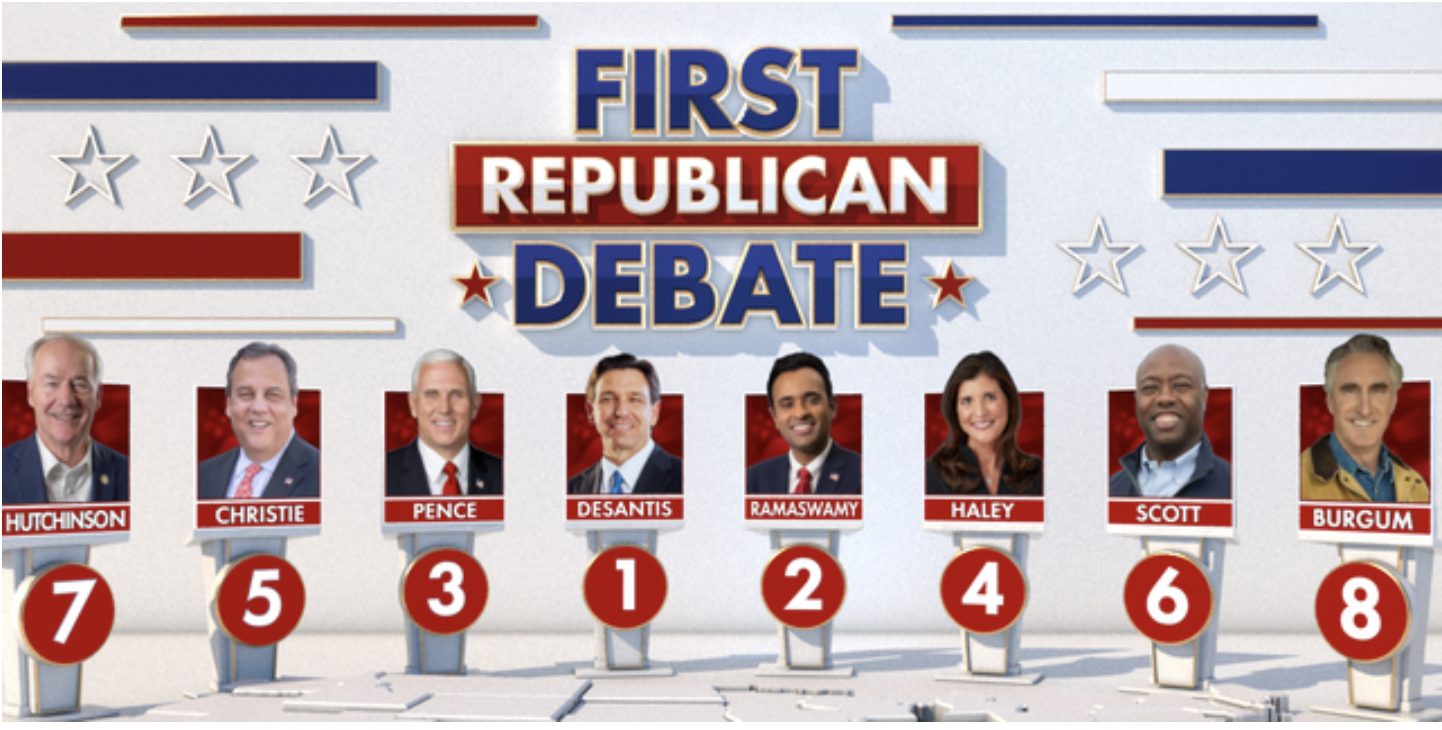 Zoom in: Allies of Florida Gov. Ron DeSantis expect plenty of barbs from entrepreneur Vivek Ramaswamy, who has surged to third in GOP polls, Axios' Alex Thompson reports.
There's a similar expectation that former UN ambassador Nikki Haley will come out swinging.
Between the lines: Former New Jersey Gov. Chris Christie, stuck in the low single digits, has debate spoiler experience thanks to his 2016 demolition of Marco Rubio that started with him calling out a "memorized 25-second speech" that was "exactly what his advisers gave him."
"There is it, everybody," Christie said at the time.
Christie said recently, "I think all the people are going through all these strategy memos stuff and coming up with canned lines and all the rest of it. I've watched that canned line thing. It doesn't work all that well."
Go deeper