The SEC waters down new private equity rules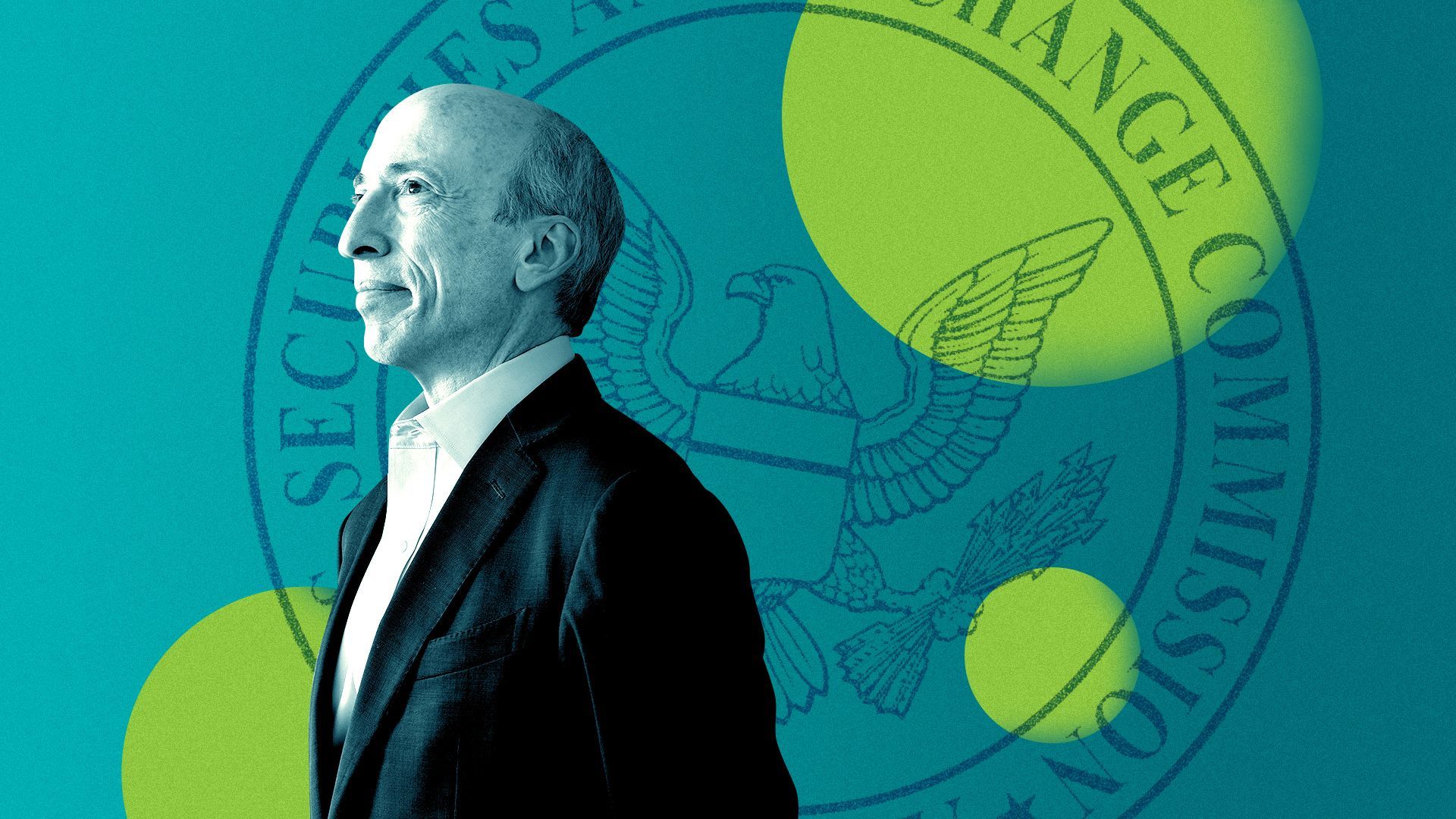 U.S. securities regulators today will vote to approve a Private Fund Advisers rule that's a far cry from what was first proposed 18 months ago, in a major win for private equity industry lobbyists.
The big picture: This was set to be the most significant piece of new private equity regulation in decades, with the SEC playing catch-up to an asset class that now manages trillions of dollars.
In February 2022 we wrote: "The SEC is in charge of investor protection, no matter the type of investor, and believes that pension funds and other limited partners in private equity funds aren't always given adequate visibility. Private equity, of course, would argue that its LP agreements are heavily-negotiated contracts between sophisticated investors. Or, put another way, leave us alone."
The U.S. Securities and Exchange Commission, led by Gary Gensler, appears to accepted the industry's argument.
What's new: The rule would require registered private funds to distribute a quarterly financial statement to their investors, including information on fees, and also require annual financial statement audits. That's as originally drafted.
When it comes to GP-led secondaries, it would require that the GP obtain a fairness opinion or valuation opinion, whereas the original language only permitted the former.
After that, the draft begins to disintegrate.
A "prohibited activities rule" has become a "restricted activities rule," with many of the underlying actions now allowed so long as there is investor disclosure.
For example, the ban on "fees for unperformed services" like accelerated monitoring fees is gone, although an SEC official insists that's because staff determined they were already prohibited under other statute.
Funds still will be allowed to charge LPs for fees tied to regulatory or compliance issues, so long as it's disclosed. They even can charge fees on a non pro rata basis, so long as it describes to LPs why it believes such a move is fair and equitable. The only exception is for fees tied to an SEC investigation.
Disclosure also is the buzzword for a clause that would have stopped GPs from reducing clawbacks by the amount of actual or expected taxes. So long as LPs are informed, it's allowed.
Key ommision: There was no change made to private fund liability rules, which would have made it much easier for LPs to sue GPs.
Fund managers will now be required to share any preferential LP terms with all prospective investors, but only by the time an investor closes on its commitment. If they participate in an interim close and then there are preferential terms on a subsequent close, they cannot rescind their commitment.
An SEC official said that this clause would still protect investors because they'd have more information when being pitched by the manager on a subsequent fund, although that may be a tough argument for LPs to swallow.
The bottom line: Gensler blinked.
Go deeper