What the electric car transition really means for autoworkers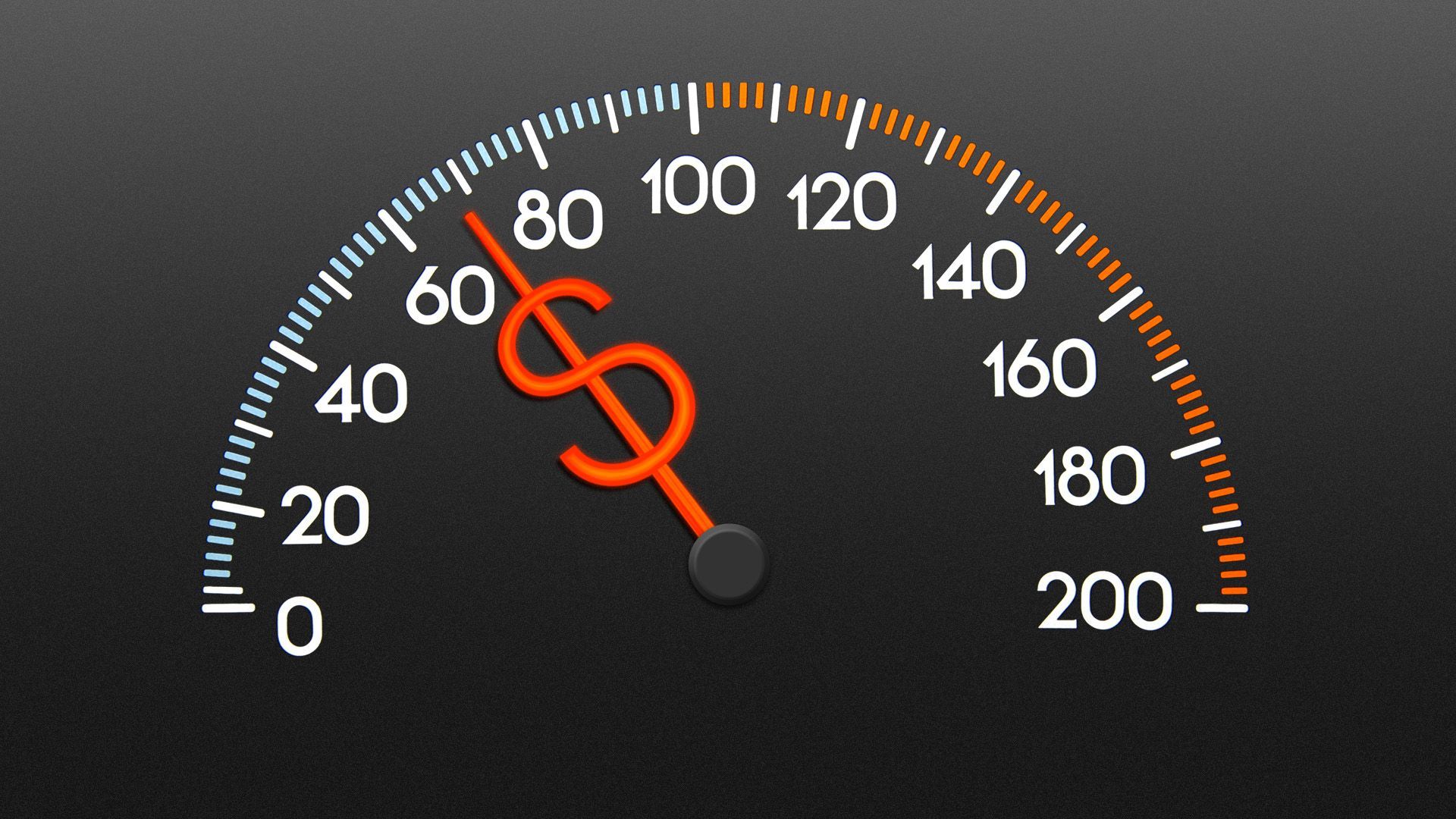 A big sticking point in contract talks between Detroit automakers and the United Auto Workers union is the popular assertion that it takes fewer workers to manufacture electric vehicles (EVs) than conventional cars.
In fact, the opposite may be true: Researchers at Carnegie-Mellon University recently found that EVs require more labor hours, primarily to produce battery cells.
Today, those cells are manufactured mostly in Asia. Yet a slew of companies are shifting production to the U.S. to take advantage of new tax incentives — though the resulting jobs will likely be non-unionized and lower-paying.
Why it matters: The EV transition is fraught with risks for both auto workers and Detroit's big three manufacturers: General Motors, Ford and Stellantis.
For UAW members, it's the risk that good-paying union jobs building engines, transmissions and exhaust systems will disappear.
For auto companies, it's the risk that they'll fall further behind Tesla and other non-unionized rivals that already have a significant labor cost advantage.
The big picture: EVs have fewer moving parts than gas-powered vehicles, with no engines, transmissions or exhaust systems.
That makes them easier to maintain and — according to some industry experts — simpler to build.
Even Ford CEO James Farley says so: Last November, he bluntly asserted that EVs will require 40% less labor to produce than traditional cars.
To preserve jobs, Farley said, Ford will need to build more EV components in-house — similar to the way founder Henry Ford operated nearly 100 years ago.
For example, Ford workers at a former transmission plant near Detroit are now making EV motors and transaxles, while workers at another parts facility are assembling battery packs.
The intrigue: Manufacturing battery pack cells is the most labor-intensive part of EV production, according to Turner Cotterman, a McKinsey consultant who worked on the Carnegie-Mellon study.
Yes, but: Even as cell production shifts to the U.S., that labor will likely be done by non-union workers at factories co-owned by foreign battery partners, and they'll make less money than workers at traditional powertrain factories.
For example, battery cell factories under construction in Kentucky and Tennessee and co-owned by Ford and Korea's SK On just started hiring workers for $21-$29 per hour, compared to the $28-$35 union workers earn making engines and transmissions at Ford's existing plants.
A GM battery plant co-owned with another Korean company, LG Energy Solution, opened in Ohio in 2022 with a starting wage of $16.50 an hour, and a promised rise to $20 after seven years.
What's happening: The UAW successfully organized employees at the Ohio plant, called Ultium Cells, last December, making it the country's first unionized battery cell factory.
But the two sides still have to negotiate a contract.
GM and Ford insist these new battery plants aren't covered by the national bargaining agreements for existing autoworkers because they are technically owned by separate companies.
Meanwhile: A UAW report says Ultium Cells workers have reported "serious health and safety problems" and face "hazardous conditions and low pay."
Some operations at the plant were paused this week after a chemical leak now under investigation by federal safety regulators, the Detroit News reported.
The company said no employees were exposed or injured in the weekend incident.
The bottom line: "There's a push and pull happening," Cotterman tells Axios, describing the tension between supporting autoworkers and the Biden administration's efforts to catalyze domestic EV production.
Auto companies will only hire so many workers at a higher wage, potentially slowing the rate of EV production.
"As the U.S. accelerates the transition to EVs, we have to ask, 'How much do we care about these new workers in the EV industry?'" Cotterman says. "If we value them highly and pay them fairly, it almost runs counter to the pace we can roll EVs out."
"China is moving a hell of a lot faster. If we want to keep up, it's difficult to support the workers."
Go deeper