Space is the next cybersecurity frontier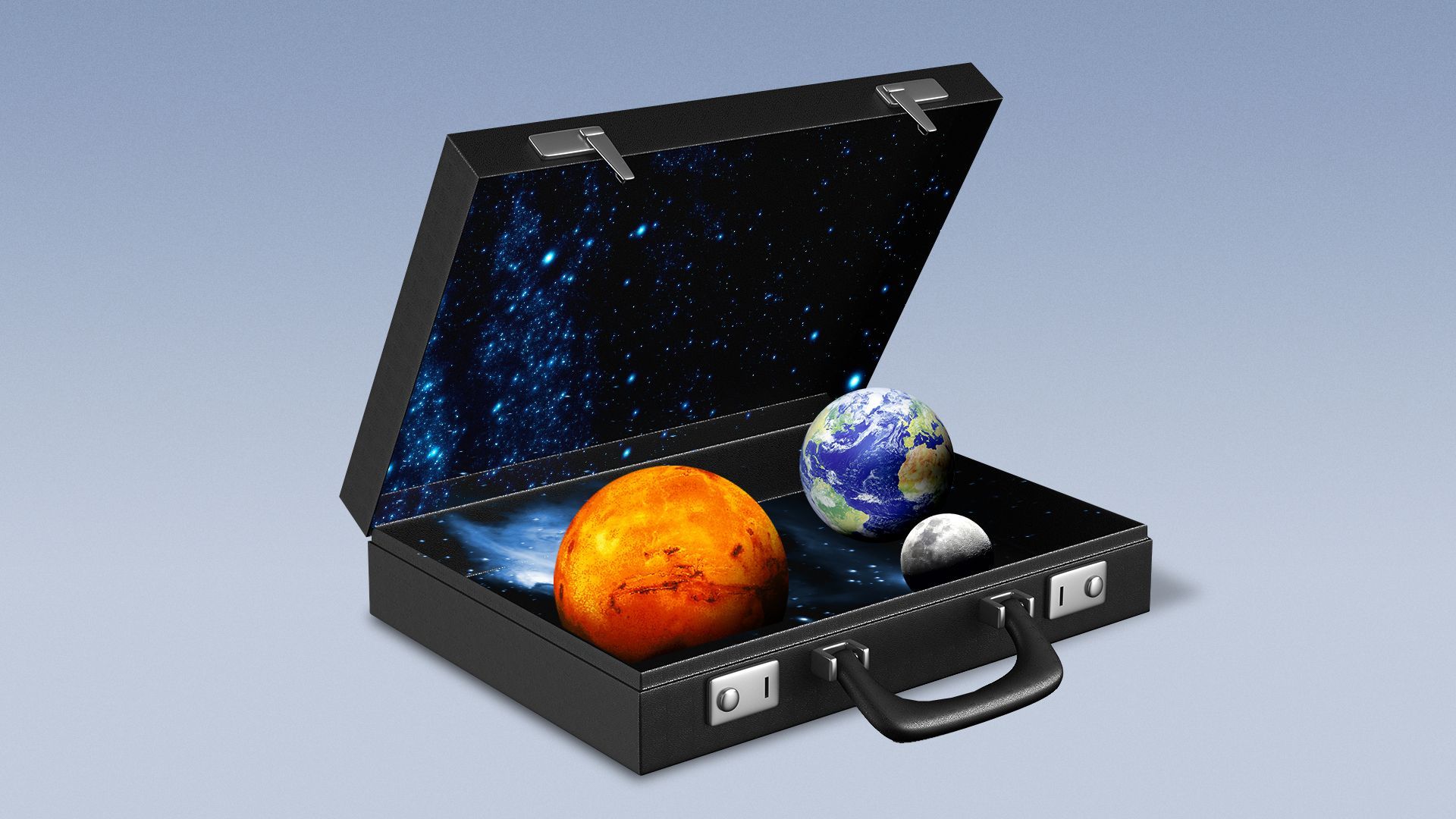 U.S. officials are increasingly turning their attention to how best to keep spies and hackers out of the country's space systems — especially as private industry continues to play a bigger role in their development.
Driving the news: Intelligence officials issued a warning Friday that foreign spies could be targeting commercial space firms.
The advisory — which came from the National Counterintelligence and Security Center, the FBI and the Air Force — says adversaries could target these companies to siphon intellectual property, collect sensitive data related to satellite payloads, or exploit supply chain dependences.
However, the two-page advisory doesn't identify what inspired the warning or which countries are likely to be behind these attacks.
The big picture: U.S. officials have long worried about how to properly secure the growing space industry, especially as more private space companies take on missions of national significance.
The space business — which is set to become a $1 trillion industry by 2030 — is about more than just the flashy, headline-grabbing trips that bring humans out of Earth's orbit.
Many fields, including agriculture, health care, transportation and energy, rely on satellites to provide crucial GPS coordinates, relay critical communications, predict the weather and more.
Threat level: Securing these companies and their infrastructure is a multifaceted problem that involves keeping hackers not only out of satellites in orbit, but also out of base stations and internal company networks.
Government officials' visibility into these networks has gotten cloudier as the industry privatizes — giving executives like Elon Musk, who founded SpaceX, an outsize role in national security.
Catch up quick: Last week's U.S. advisory is just the latest in a recent string of cyber exercises focused on the space industry.
Zoom in: Much of Washington's interest in space security notched up after Russian hackers targeted American satellite company Viasat an hour before invading Ukraine in early 2022 — providing a vivid example of how consequential space-related hacks can be.
Details: Securing satellites and other physical space systems faces many of the same challenges as securing other critical infrastructure systems: You typically need physical access to the equipment to make software upgrades.
The bottom line: Many of the same nation-state espionage and hacking fears that plague much of the U.S.' critical infrastructure — from water systems to hospitals — are playing out in the Earth's orbit too.
Be smart: The intelligence community recommends that private space companies rely on security logs to detect anomalous activity, develop programs to detect insider employee threats, and create security plans specifically to protect companies' "crown jewels."
Sign up for Axios' cybersecurity newsletter Codebook here
Go deeper