The space race goes private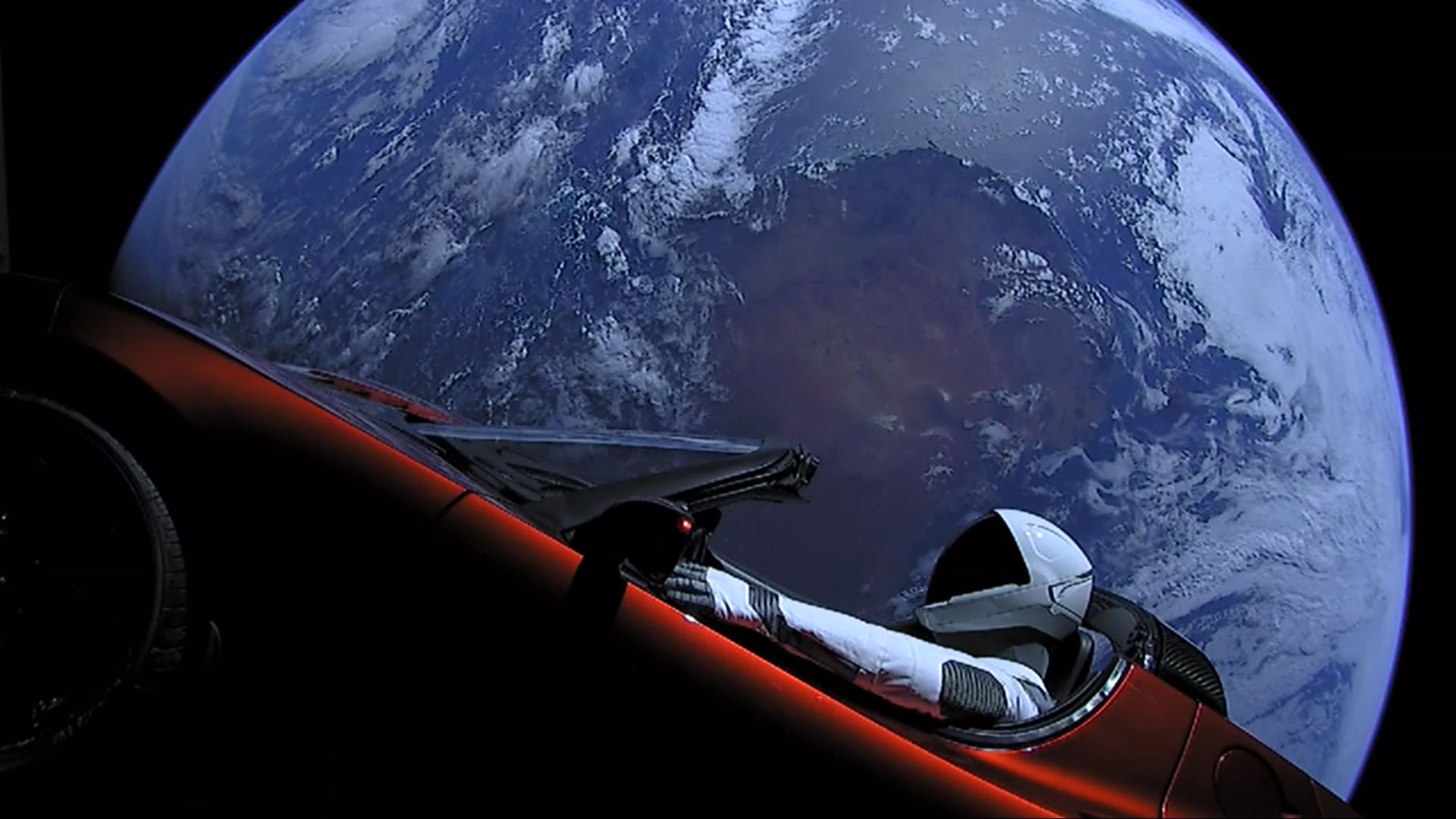 NASA's new administrator Jim Bridenstine told the Washington Post that the administration is in talks with private companies to take over the International Space Station in 2025. "We're in a position now where there are people out there that can do commercial management of the International Space Station," he said.
The bottom line: Corporations have accessed and used space alongside governments since the 1960s — but now companies are on the front lines of innovation.
Our thought bubble: The private space race isn't new. For decades, companies have been working with NASA, and now they're manufacturing, launching and operating their own satellites and rockets. But there's doubt in Congress and even within the private sector about whether companies will want to take over the ISS, which is an international science lab, notes Axios science editor Andrew Freedman. The Trump administration has proposed ending direct financial support of the ISS by 2025.
Bridenstine told the Post, "I've talked to many large corporations that are interested in getting involved in that through a consortium, if you will."
The company you've heard of ...
SpaceX: Elon Musk's space company, founded in 2002, has had a string of notable firsts. It's the first private company to send a spaceship to the International Space Station — with the Dragon in 2012 — and to launch an object into orbit around the sun, with the Falcon Heavy in February.
"A lot of these companies are a combination of wanting to make the money and wanting to reach the final frontier," but SpaceX is unique in that "the emphasis is on looking forward to the long game of going to Mars," Harvard astronomer Jonathan McDowell tells Axios.
And the others to watch ...
Blue Origin: Jeff Bezos' space company has "playing its cards close to the chest ... but it looks like it's going to be important in a few years," McDowell says. Blue Origin is developing its own rocket engines and rockets, including the massive New Glenn, a rocket that could carry payloads large enough to compete with Musk's Falcon Heavy. And it's competing with Virgin Galactic in sub-orbital tourism.
Virgin Galactic: Part of Sir Richard Branson's Virgin Group, Virgin Galactic is innovating in sub-orbital flights and tourism.
Arianespace: This French company handles the majority of European commercial and government launches, and, founded in 1980, it's the world's oldest commercial launcher. Arianespace is private, but heavily subsidized by European governments.
United Launch Alliance: Jointly founded by the space arms of Lockheed Martin and Boeing in 2006, the United Launch Alliance handles government, military and commercial launches for NASA and the Department of Defense as well as other private companies.
Planet Labs: Over the past few years, Planet Labs has launched a 200-satellite constellation into space to take pictures of Earth. Their satellites comprised the vast majority of U.S. launches in 2017.
Rocket Lab: Founded in 2006, Rocket Lab is a commercial launch company like Arianespace. Though there are plenty of companies manufacturing and operating satellites, there are relatively few commercial launchers, McDowell says.
Yes, but: There's no private space race without the government. Before the 1980s, companies used to pay NASA to launch for them, but now NASA pays the private sector for everything from launches to operations, and all space companies rely on those government contracts to make money.
How it happened: Each element of space exploration and use went private, starting with manufacturing satellites in the 1960s. Then, in the 1970s, companies started operating telecommunications satellites independently of NASA. And by the 1980s and 1990s, corporations started conducting their own launches. Soon, we could see commercial astronauts, McDowell says.
What's next for NASA? "As we commoditize the lower orbit, NASA could be more focused on deep space," says McDowell. "You can't make money out of astronomy, and yet everyone loves the Hubble." With private companies focused on space as a commodity, NASA can dedicate itself to discovery.
Go deeper