What to expect from Powell in Jackson Hole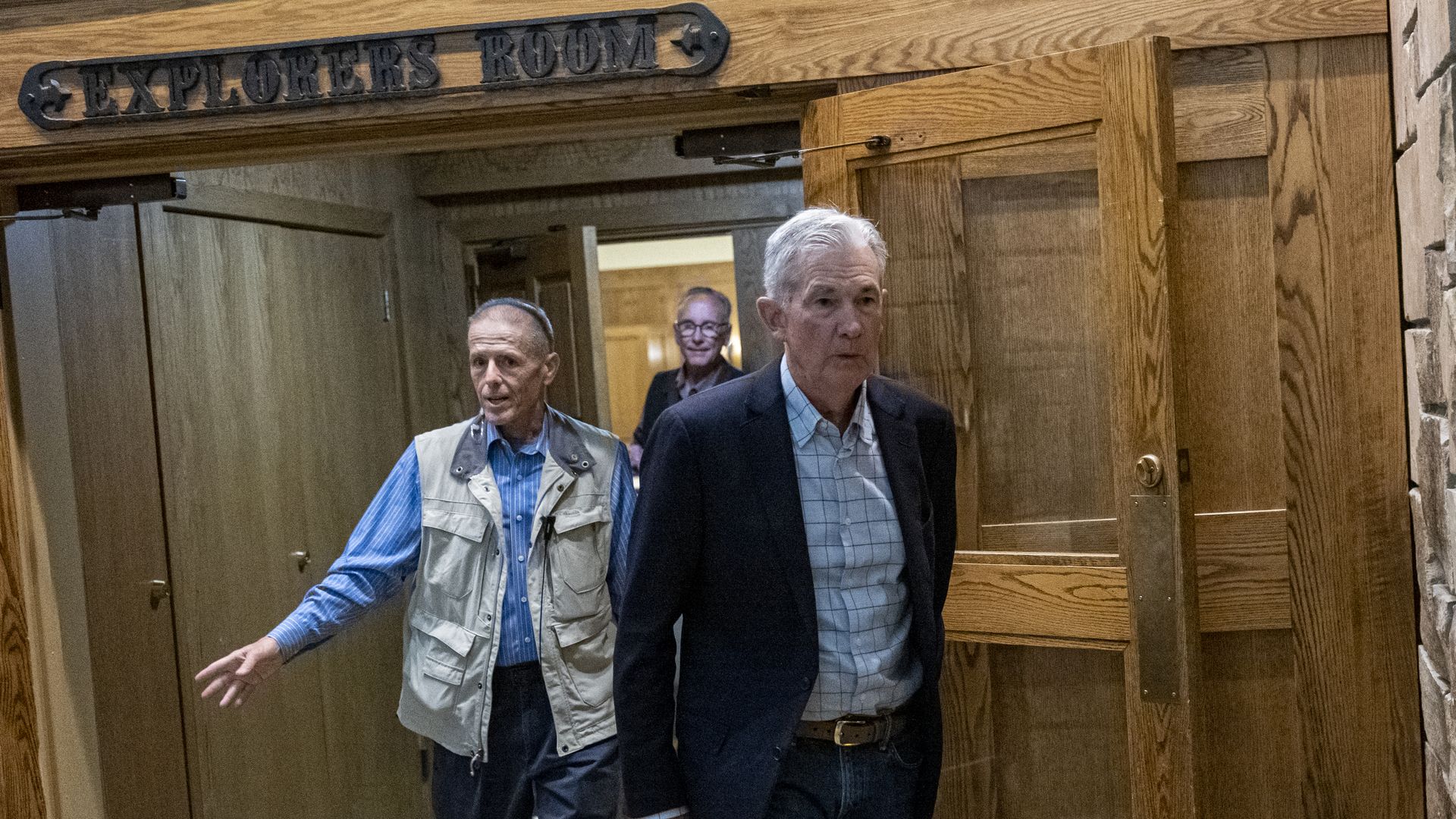 A year ago, Federal Reserve chair Jerome Powell stepped to a lectern in the Grand Tetons to deliver an almost comically succinct and simple message: that inflation was too high and the Fed would do whatever it takes to bring it down.
That was then. Now, with the Fed having pushed interest rates much higher than nearly anyone expected and inflation seemingly on a glide path downward, he has room for nuance.
Why it matters: Financial markets worldwide will hang on Powell's speech, scheduled for 10:05am ET Friday. He and previous Fed chiefs have used their curtain-raising speeches at the Kansas City Fed's annual economic symposium in Jackson Hole to send important messages.
Look for him to de-emphasize the tactical decision about whether the Fed will raise interest rates again next month and focus instead on the central bank's resolve to hold rates high, for as long as needed, to truly vanquish inflation.
State of play: Powell and his colleagues can feel good about how the economy has evolved in the last few months, with inflation drifting downward but the job market remaining robust.
Markets have focused on whether the Fed will raise rates another quarter-percentage point in September, later in the year, or not at all.
But the increasingly important question is whether current high-interest rates are on track to stay in place for a long time to come or if the Fed may well back off and cut rates in 2024, assuming price pressures keep retreating.
Between the lines: Fed officials are highly attuned to the risk of declaring victory prematurely and would be loath to make the mistake — as the Fed did in the mid-1970s — of cutting rates, only to need to reverse course should inflation resurge.
A closely related question — which we'll be scrutinizing Powell's speech for hints about — is whether he has come to believe rates are likely to stay significantly high indefinitely, given inflation pressures embedded in the post-pandemic economy.
What they're saying: "The fact is, the Fed is close to or at the interest rate plateau. The exact height of the plateau doesn't matter that much because you can always compensate by how long you stay at it," Vincent Reinhart, chief economist at Dreyfus and Mellon, tells Axios.
"Both the setting at Jackson Hole and the economic conditions suit chair Powell's 'Gary Cooper' persona — he can be laid back, he can be firm and fully resolute about getting inflation back to 2%," said Reinhart.
"But he doesn't have to be particularly demonstrative, because compared to a year ago, things have broken his way," he added.
Go deeper