FTX's Alameda, Wall Street firms band together for a refund from Grayscale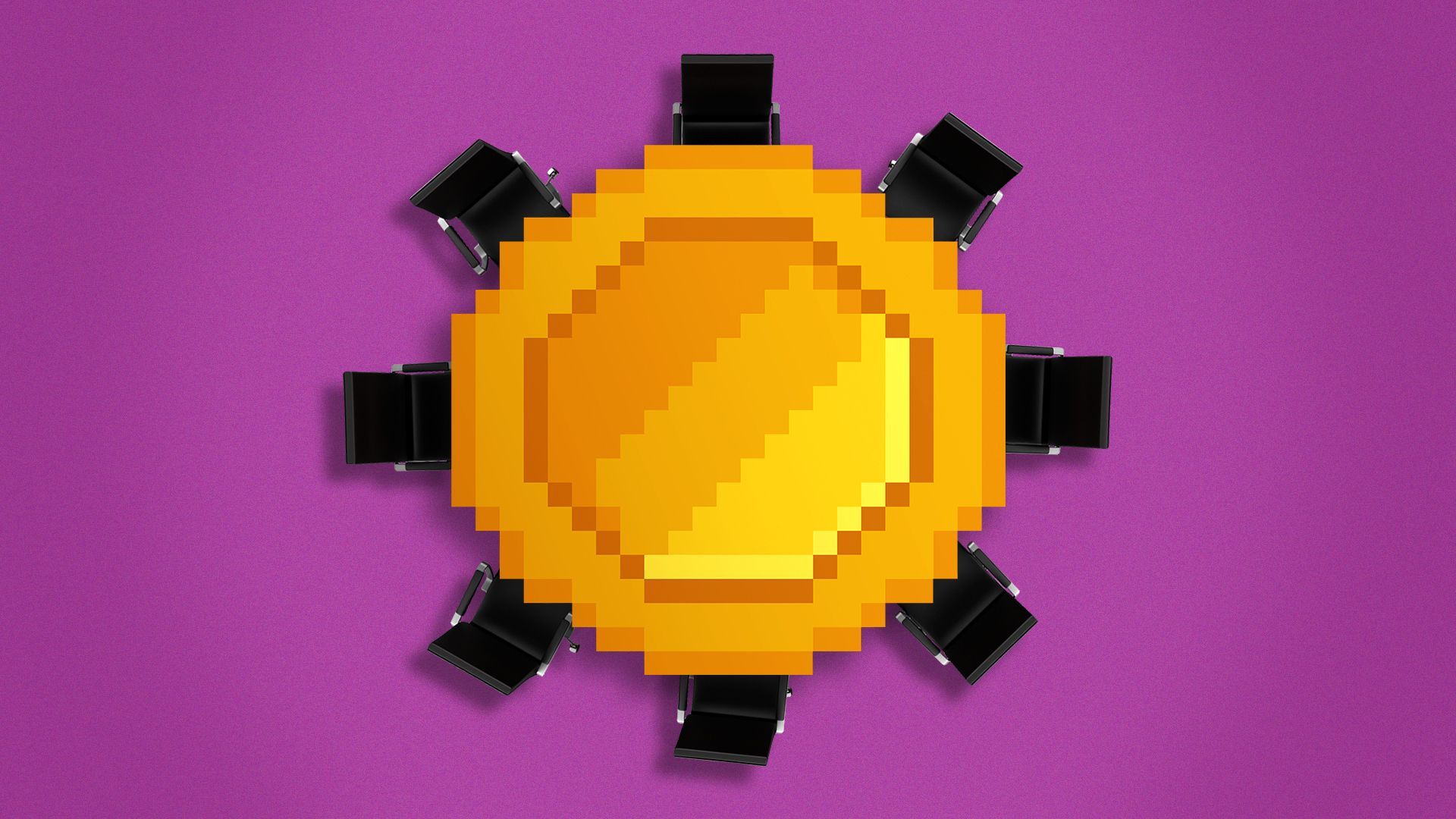 FTX's embattled hedge fund shop and other Wall Street investment firms are banding together for a refund.
Driving the news: Alameda Research and another hedge fund, Fir Tree Partners, started GrayscaleLitigation.com to bring together potential co-plaintiffs against Grayscale Investments over fees paid to its flagship Bitcoin Trust, better known by its ticker symbol GBTC, as well as its Ethereum Trust.
Quick take: They want a refund on their investment, not because of anything related to BTC or ETH, but the fees they paid on the pair of Grayscale funds that hold them.
Details: "For years, Grayscale has been depriving shareholders of billions of dollars in value through extracting exorbitant management fees in violation of the Trust agreements and hiding behind contrived excuses to prevent shareholders from redeeming their shares," FTX Debtors said in a statement.
Flashback: Alameda's lawsuit isn't new — it sued Grayscale in March, in a bid to recoup fees paid historically, reduce fees on the crypto investment trusts and open redemptions that would unlock some $9 billion-plus in value, according to the firm.
Fir Tree sued Grayscale in December for a separate issue related to claims of mismanagement and conflicts of interest at GBTC; UTXO Management's David Bailey started the RedeemGBTC.com site shortly after.
Fir Tree last month settled that so-called books-and-records lawsuit with Grayscale.
State of play: Alameda is joined in the fees suit by other GBTC shareholders including Fir Tree and potentially Saba Capital, Owl Creek Asset Management, and Aristides Capital.
Aristides confirmed that it intends to join the legal effort.
Requests to comment sent to Saba Capital were acknowledged by the public relations firm Longacre Square Partners, which did not respond to specific questions. The same firm is representing Fir Tree, for which it declined to comment.
Joele Frank, the communications firm representing Alameda, responded on behalf of Owl Creek, confirming its intent to join.
The intrigue: Earlier this month, Alameda said it needed more time to find more folks to bring the lawsuit after an unidentified co-plaintiff bowed out.
Grayscale's legal counsel previously argued that Alameda's lawsuit relating to fees was derivative and, contractually required to have at least 10% of shareholders represented.
The other side: Grayscale tells Axios via spokesperson Jenn Rosenthal, "Since inception, each Grayscale product's documentation has clearly and consistently outlined all fees, operations, and other material information. So, this effort by Sam Bankman-Fried's defunct hedge fund, Alameda Research, is misguided and wasteful."
Grayscale has always been transparent about its efforts to turn GBTC into an ETF, "an outcome that is undoubtedly the best long-term product structure for Grayscale's investors," she added.
What we're watching: An opinion on the lawsuit between Grayscale and the SEC could land any day.
Go deeper
Go deeper