Sources: Ubisoft's canceled Immortals 2 was a big break from the company's formula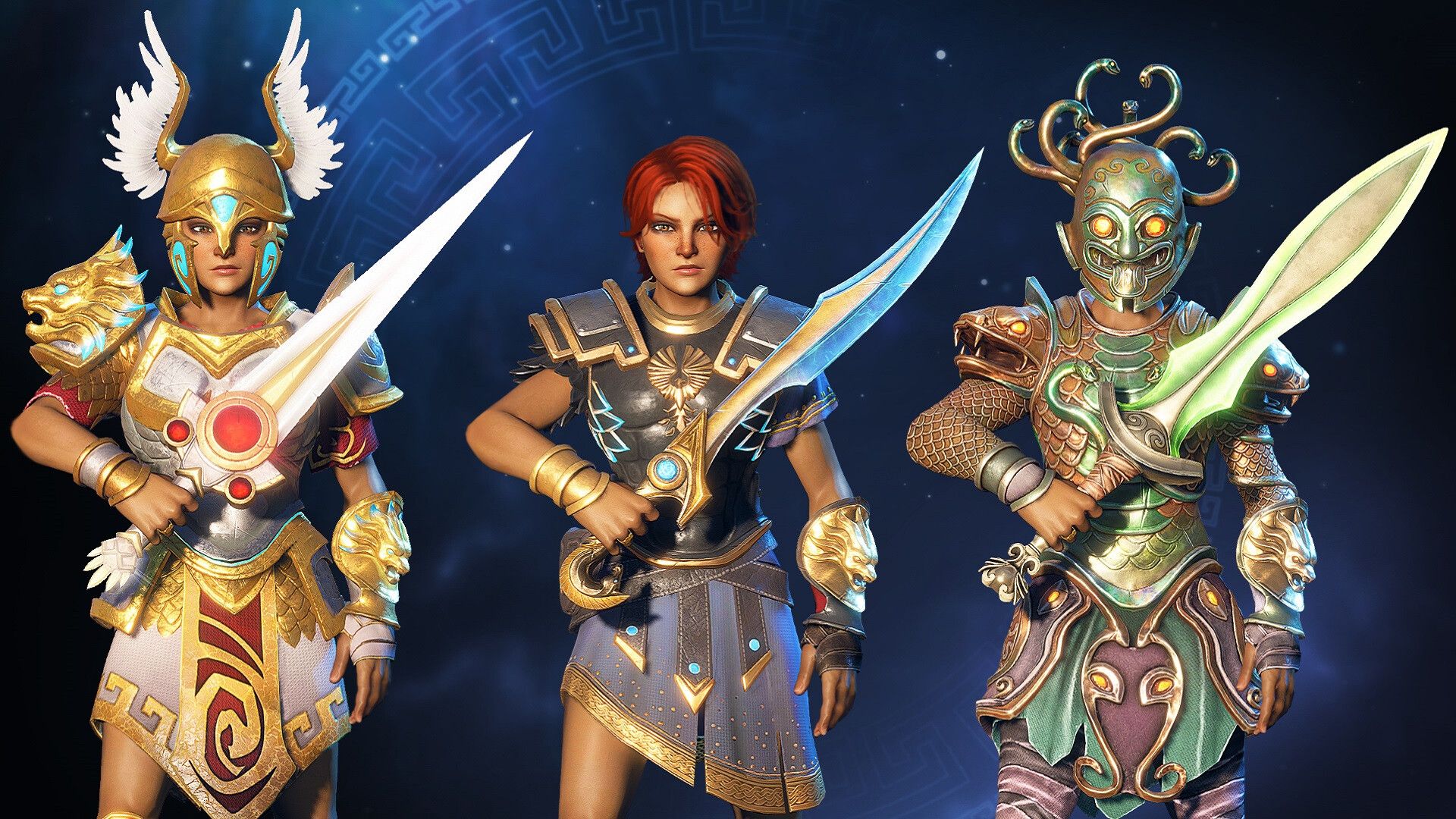 Developers behind a recently canceled Ubisoft game were aiming to create a Polynesian action-adventure that combined traits from two all-time beloved games: the mystery-filled Elden Ring and Nintendo's sea-faring The Legend of Zelda: The Wind Waker, sources tell Axios.
Why it matters: The ambitious game, codenamed Oxygen, recently ran aground of the company's desire to focus on proven franchises, namely Assassin's Creed.
Details: Oxygen/Immortals 2 had been planned as a sequel to 2020's open-world Greek mythology adventure Immortals Fenyx Rising, and began development in 2021 before its recent cancellation, which was first reported by VGC News.
Elaborating on that to Axios, two sources familiar with the game's development but not authorized to speak about the project told of plans for a vast game set across a fictionalized version of the Polynesian archipelago, made primarily by Ubisoft's Quebec studio but developed alongside Polynesian consultants.
While the first Immortals was developed in a little over a year, Oxygen/Immortals 2 was taking longer because of its scope, revisions to the underlying Assassin's Creed game engine the new game would use and a team kept small as the publisher focused resources on the still-upcoming Assassin's Creed Red.
By spring of this year, though, several playable hours were available in an internal demo and the company was at a juncture about whether to fund full development or nix the project.
An image that leaked last year showed one possible look for the game's main character, though the plan was for players to customize their body type, gender and look.
The player's character could curry favor with various Polynesian gods, gain elemental powers and shape-shift, while gaining new tattoos based on the choices they made as the game's story progressed.
Players would be hopping from island to island, each a fictional version of places such as New Zealand, Tahiti, Easter Island and Hawai'i.
Inspired by the Polynesian concept of mana, players would have to manage how their in-game actions impacted the land around them.
What they're saying: "The goal was also to make a game very different from the rest of the Ubisoft portfolio," one source told Axios.
Ubisoft open-world games typically take place across a map that's filled with quest markers, and players are often guided with a compass or arrow that directs them to their next objective.
For Oxygen, however, the developers planned to drop a lot of those helpers in favor of requiring players to search harder to figure out where to go, by tracking animals, following the wind or navigating via the position of the stars in the in-game sky.
A core inspiration was FromSoftware's 2022 hit Elden Ring, which sold millions of copies despite throwing players into an intriguing, hostile world with few obvious pointers about how to survive or proceed.
Immortals 2 would be a departure from its predecessor, dropping the first game's narrator, losing its emphasis on solving puzzles and offering a more malleable story in which player choice is significant.
The new game's graphics were also going to be more realistic, according to the developers and based on some visuals of the project viewed by Axios.
The company considered whether Immortals 2 should be rebranded as an original game, not a sequel, one source said.
Yes, but: Ambitious projects can be expensive, and concerns over cost, as a sequel or not, did Immortals 2/Oxygen in, Axios' sources said.
In July, as news of the cancellation broke, a Ubisoft rep told Axios the company was "redirecting and reallocating some creative teams and resources within the Quebec studio to other unannounced projects. The expertise and technologies these teams developed will serve as an accelerator for the development of these key projects focused on our biggest brands."
That cancellation caught the game's developers by surprise, one source said.
The big picture: Ubisoft has been struggling in recent years, as sales have dropped and the output of the previously prolific publisher have slowed.
The company canceled three games in January as it said it would focus on its biggest franchises, including Assassin's Creed.
It's banking on a slew of new releases to turn things around, including the first new Assassin's Creed in three years coming out in October as well as big, new Star Wars and Assassin's Creed games expected in 2024.
Sign up for the Axios Gaming newsletter here.
Go deeper