Dreamy and complex: New online exhibit offers artists' perspectives on AI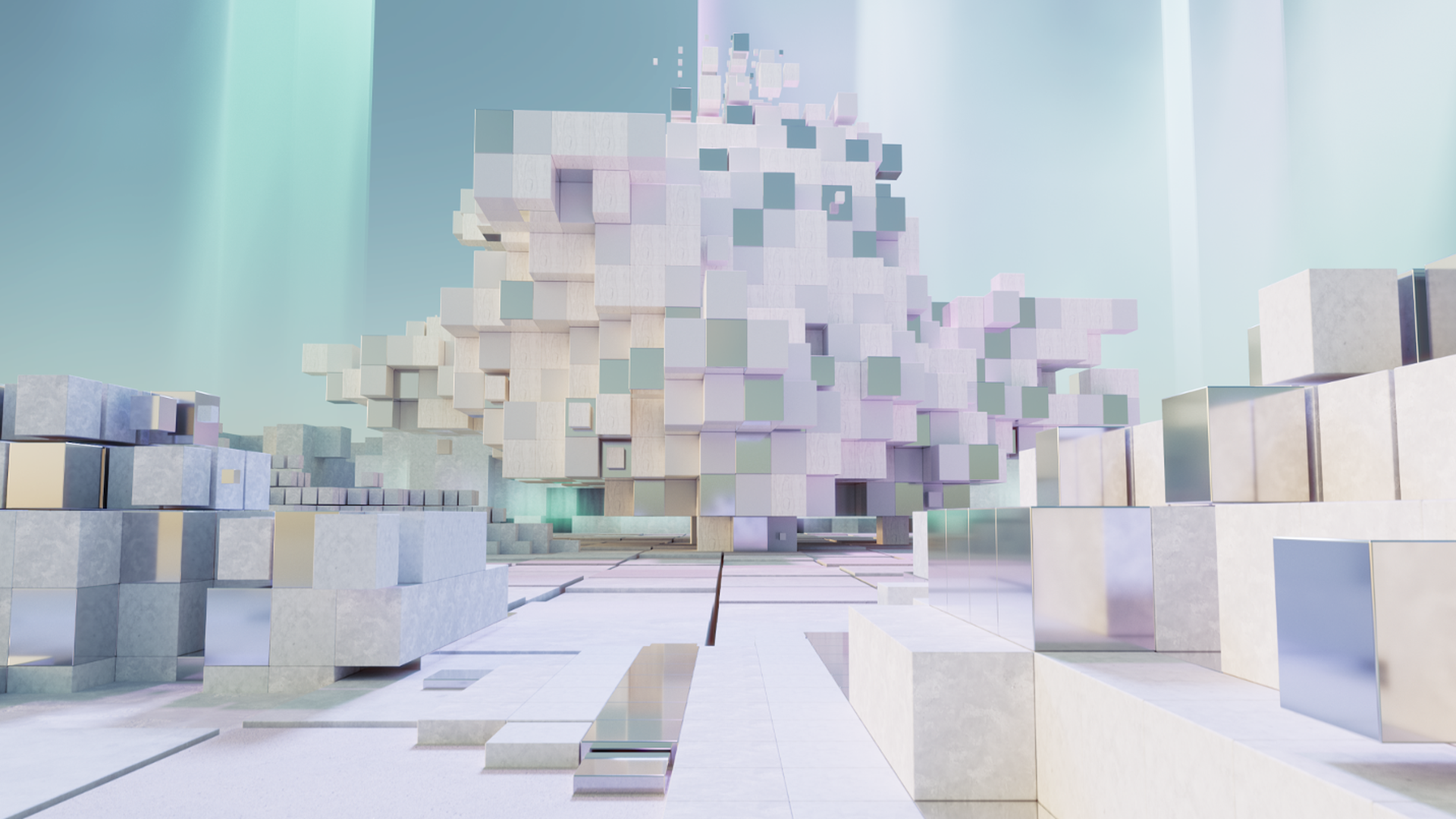 As we begin to glimpse what AI will mean for art and its audiences, Google DeepMind gave Axios an exclusive early look at a new online exhibition, "Visualizing AI," in which 13 artists explore the risks and visualize the opportunities of AI.
Why it matters: We need more ways to engage with AI, and art about these technologies can help us think beyond stereotypical images of mazes of code and godlike robots.
There's a dreamy consistency across the artworks, which include commentaries on AI and work produced using AI.
It's the video art that stands out most — presenting AI as fluid, complex, and endlessly transforming.
Driving the news: U.S. District Judge Beryl Howell Friday ordered that art produced by generative AI cannot be registered for copyright in the U.S.
While noting that AI advances mean we are approaching "new frontiers" in copyright, the court insisted that "human authorship is a bedrock requirement of copyright."
Thousands of books under copyright have been used without authors' permission to train generative AI models (see our next item below).
Zoom out: Our relationship with AI is already complicated, and likely to get more complicated.
AI optimists such as Marc Andreessen have called the development and proliferation of AI a "moral obligation." But different kinds of AI could both help diagnose and cure your cancer and transform or eliminate your job — meaning there's no easy or right way to react.
The big picture: AI debates today are dominated by awe over the speed of advances in the generative AI field and demands that the new technologies should be regulated.
But many of the metaphors and analogies used in those debates fall short. Artists may be able to add texture to our understanding of AI in ways that innovators and regulators cannot.
What's happening: Advocates seeking to reduce excessive hype and fear around AI are issuing reports and guides designed to nudge media outlets, tech companies and others leading AI debates into offering more varied and better balanced perspectives on AI.
AI researchers say that stereotyping in stock images, for example, can negatively impact public perceptions of AI — including by focusing on the technology rather than the people affected by it, or by exaggerating AI's capabilities.
Yes, but: While art can broaden our understanding of AI, some generative AI art is already undermining the livelihoods of artists, according to the team behind Glaze, a non-profit "cloaking tool" from the University of Chicago, which works to prevent AI mimicry of artists producing digital copyrighted works.
"Popular independent artists find low quality facsimiles of their artwork online, often with their names still embedded in the metadata from model prompts," writes Ben Zhao of Glaze.
Our thought bubble: Absent from the DeepMind exhibit is a whole tradition of artistic work — from Janelle Shane's curation of AI mistakes to Simone Giertz's "Sh---y Robots" — that mocks AI or takes a more jaundiced view of its prospects.
Flashback: Ina Fried reported in October on the push to have AI art treated as serious art.
Go deeper