Trump encouraged to drop out of presidential race by GOP senator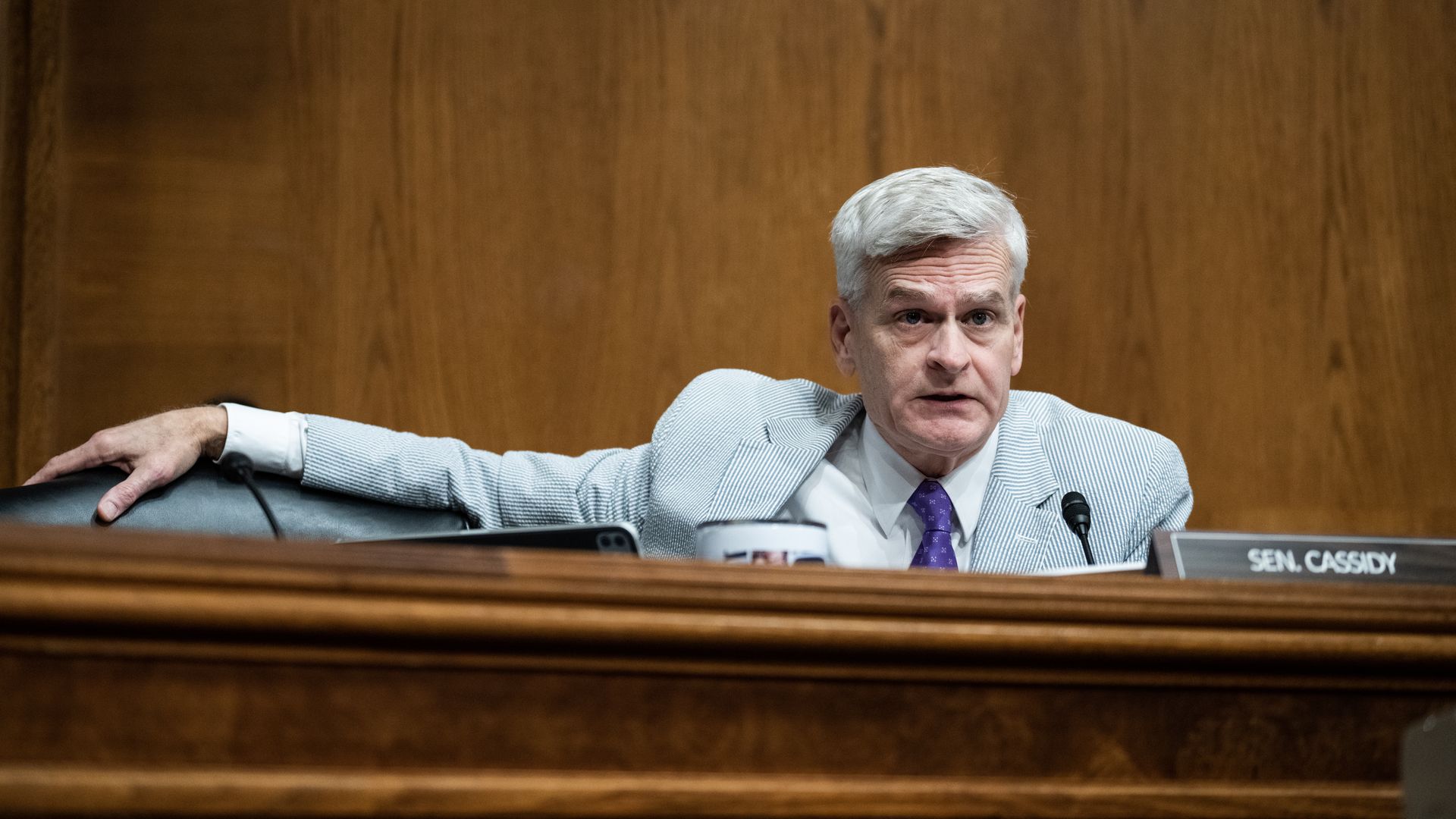 Sen. Bill Cassidy (R-LA) said Sunday he thinks former President Donald Trump should drop out of the GOP presidential race.
The big picture: Cassidy's vocal criticism toward Trump comes as the former president remains the GOP frontrunner in the 2024 presidential election.
When asked if he thought Trump should drop out of the race, Cassidy told Kasie Hunt on CNN's "State of the Union" Sunday: "I think so, but obviously, that's up to him."
"I mean, you're just asking me my opinion, but he will lose to Joe Biden if you look at the current polls," Cassidy added.
Cassidy clarified that he would still vote for the GOP nominee, even if Trump were to win the Republican nomination.
"I'm gonna vote for a Republican, but my threshold issue for any person who wants to be the leader of our country is: will you take care of the issues before us?" Cassidy said.
Flashback: Cassidy was among several GOP senators who voted for Trump's impeachment in February 2021.
Despite currently facing 91 federal and state charges in four separate cases, Trump remains the leading GOP candidate in all major polls.
Trump is winning by a landslide in most polls. A July survey from the New York Times and Siena College listed that half of potential GOP primary voters would cast ballots for the former president.
Trump led the poll a whopping 37 percentage points ahead of Florida Gov. Ron DeSantis, who ranked second with 17%.
Of note: Cassidy said that among the charges Trump faces, the case involving his handling of classified documents is "almost a slam dunk."
Go deeper