Home prices defy gravity as affordability crisis worsens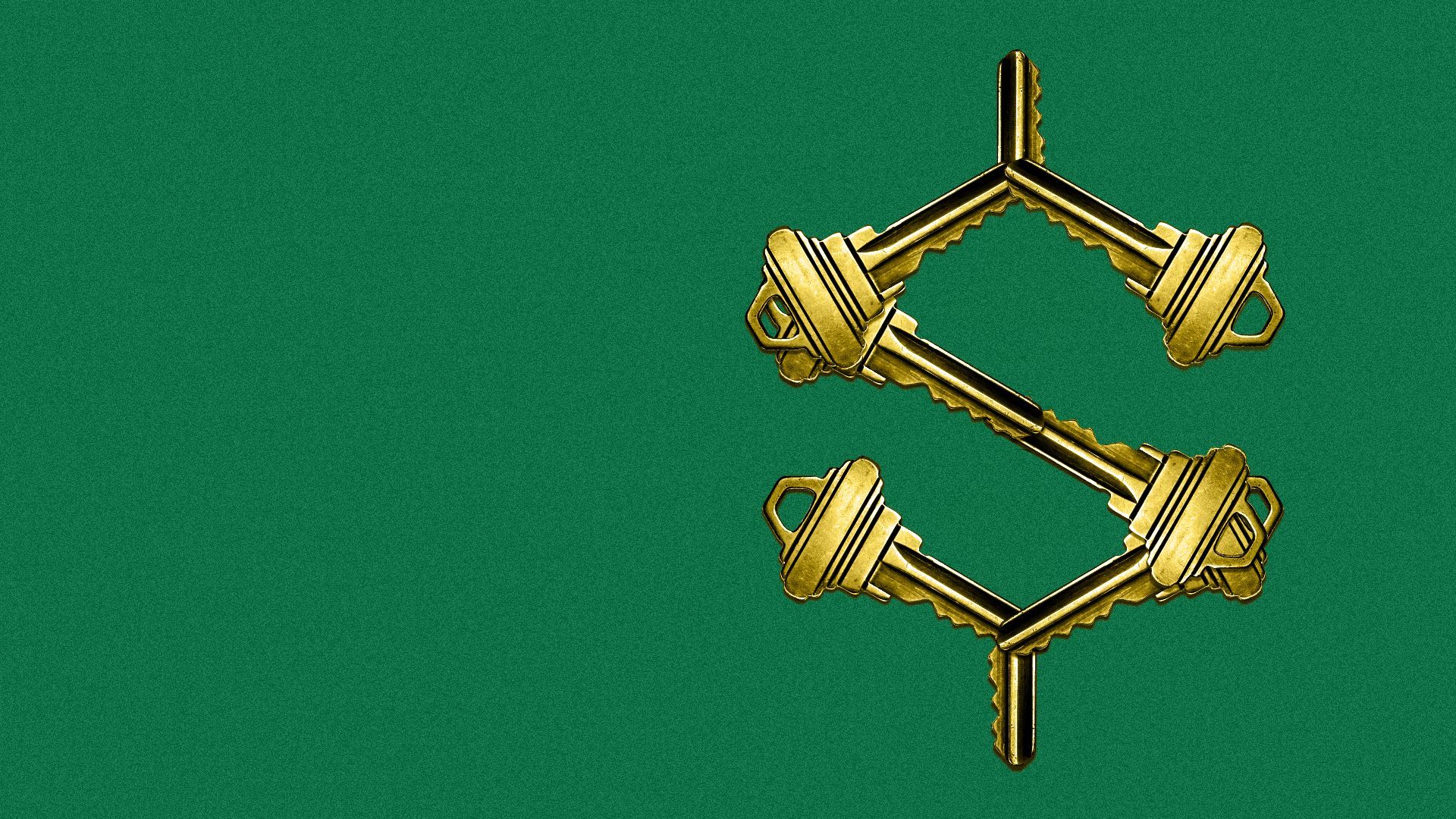 Goldman Sachs is revising its call on home prices; in a new note its credit strategy research team forecasts prices will rise 1.8% this year — previously they'd predicted a drop of 2.2%.
Why it matters: With home prices going up — and mortgage rates at a stunning 22-year-high — the situation is looking increasingly bleak for Americans looking to buy a house.
State of play: Prognosticators had believed that rising mortgage rates would force home prices lower — and they did fall by 13% from their 2022 peak. But prices are still 26% higher than they were in the first quarter of 2020.
And now, even with mortgage rates hitting new highs, home prices are heading back up again. That's largely because there are not that many houses on the market, as homeowners cling to their low mortgage rates and don't want, or can't afford, to move.
The inventory of available single-family homes for sale is at about 1 million — the lowest level, by far, going back to 1999, per National Association of Realtors data and Goldman research. (Before the pandemic, there were closer to 2 million homes.)
Catch up fast: Case-Shiller's national price index rose 1.2% in May, the third month of increases, according to data out last month.
The data suggests that the final month of home price declines was January 2023, Craig J. Lazzara, managing director at S&P DJI, said in a note at the time.
The result: Housing affordability in the U.S. is at a record low dating back to 1997, according to an index tracked by Goldman that incorporates mortgage rates, home prices and household incomes.
Zoom out: Homeownership is by far the most important pathway to building wealth in the U.S., and low affordability puts it increasingly out of reach for those who haven't yet bought.
Plus, those who are locked out of buying a house increasingly turn to the rental market, keeping prices elevated there. On a macro level, that's all keeping inflation levels higher than the Fed would like.
On the other hand: Rising home prices are great news for millions of homeowners who have seen incredible gains in equity in recent years — all the while sitting on ultra-low mortgage rates that act as a tidy buffer against inflation.
💭 Our thought bubble: That tension — between homeowners who like rising prices, and potential homebuyers, who'd like to afford something to buy — means affordability in the homebuying market isn't likely an issue you'll hear politicians railing about very often. Instead, much of the affordability rhetoric tends to focus on rent prices.
Go deeper