China's dilemma in trying to manage debt crisis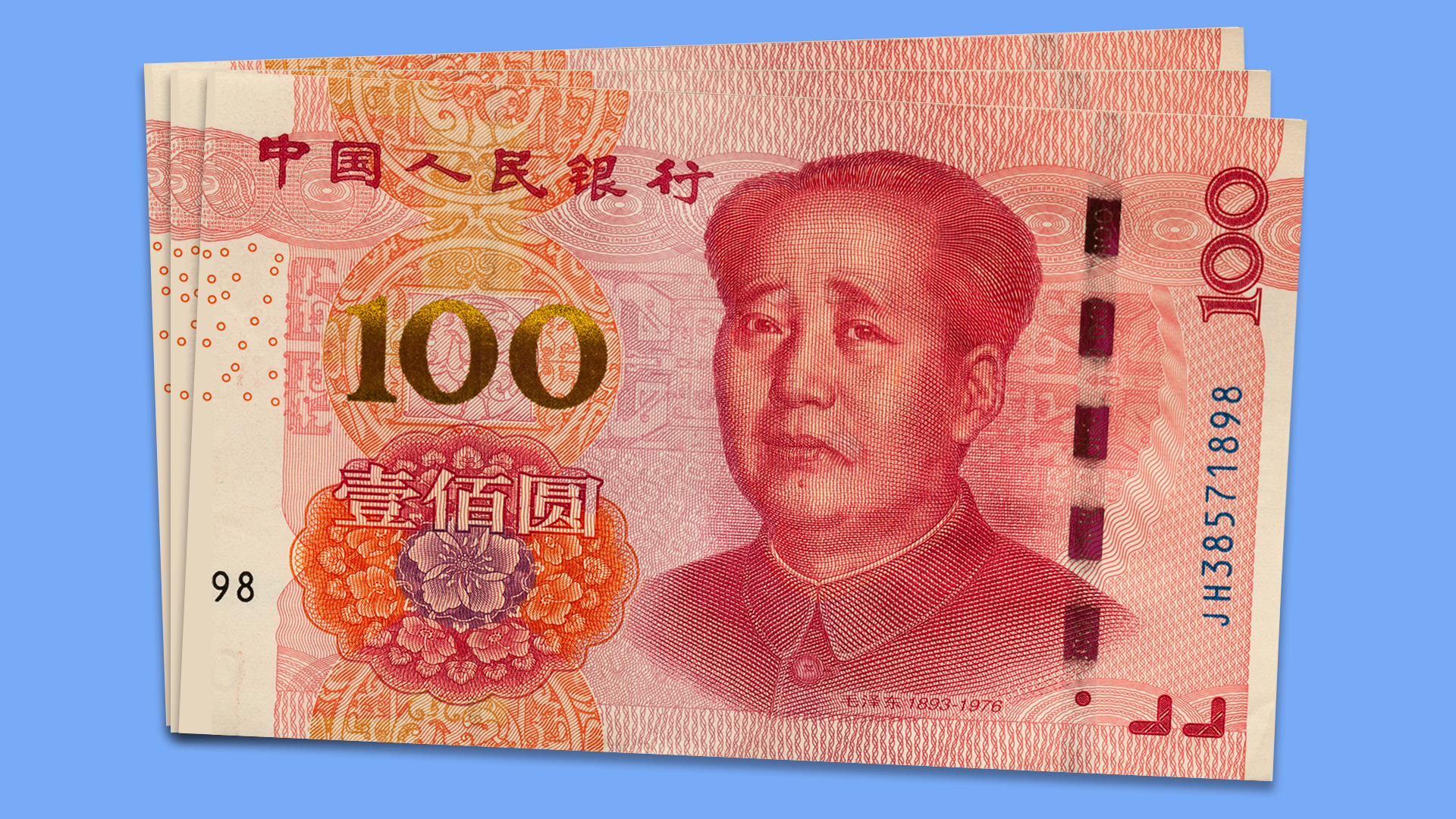 Beijing is caught between rolling out more stimulus to prop up the Chinese economy, or pulling back government incentives that fueled the real estate bubble — and risking a deeper economic slowdown that could create social unrest, experts say.
Why it matters: China has already reported a slew of weak economic data. A collapse in the financial and real estate sectors could plunge the country into recession.
Mismanagement of a real estate debt crisis could cause a sustained period of stagnation like the one Japan experienced in the 1990s.
A recession in China could also have vast ramifications for the global economy.
What's happening: China's central bank unexpectedly cut interest rates on Tuesday for the second time in three months, Bloomberg reports, as fresh economic data showed deepening economic challenges.
But analysts say the Chinese government is unlikely to take stronger measures to prop up the country's economy and real estate sector.
What they're saying: "Deep down, Beijing wants to deflate the sector," Louis Lau, a director of investments at U.S.-based Brandes Investment Partners, tells Axios. "Right now the government is trying to do as little as it can without provoking social unrest."
Protests broke out in more than 100 cities last year as mortgage owners demanded that developers finish the apartments they had already paid for, sometimes years in advance.
Background: Years of central government stimulus encouraged a flurry of infrastructure and real estate development in cities across China, which in turn created rapid economic growth.
Local governments often took out loans to pay for expensive and sometimes wasteful infrastructure projects. Many of the developers who bought that land are now deep in debt themselves.
These policies created a huge real estate bubble, which analysts for years have predicted was unsustainable.
That bubble finally seems to be bursting. Economic damage from China's zero-COVID policy, as well as heavy-handed government meddling in the tech sector and other major industries, have driven down growth.
China's economy is also facing deflation risk, which can make debt worse.
"Deflation means the real value of debt goes up," David Dollar, a senior fellow at the Brookings Institution, told Insider. While high inflation can actually help relieve the burden of debt over time, he said, "deflation does the opposite."
What to watch: "I think the industry will remain in a state of life support for quite some time," Lau said.
Go deeper: China's slump weighs on U.S. stocks
Go deeper