Biden's climate bill drives demand for key minerals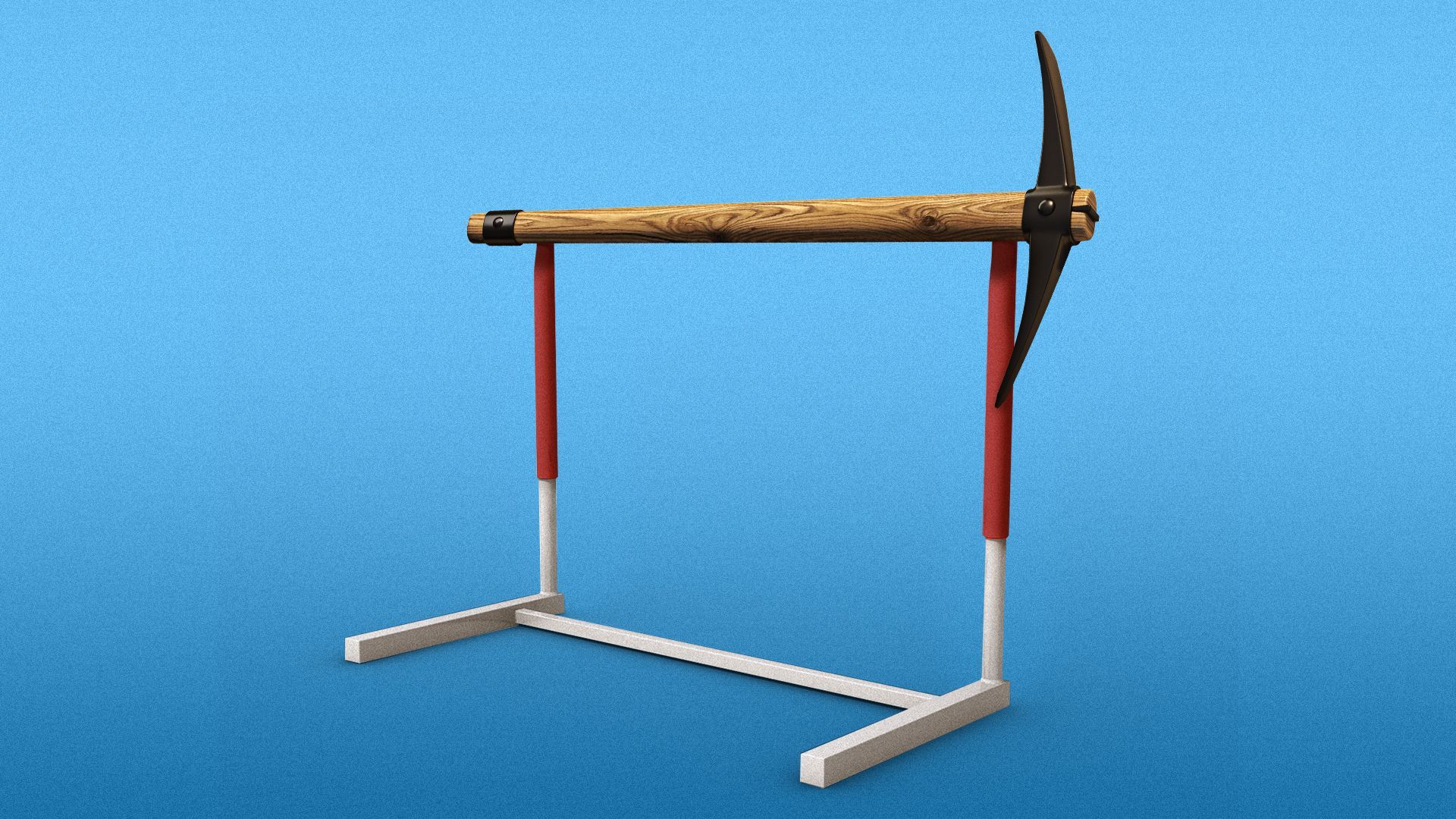 The U.S. climate law, turning one year old this week, is juicing U.S. demand for a basket of minerals that won't be easy to meet.
Driving the news: U.S. needs were already growing fast before the Inflation Reduction Act, and now there's even more pressure.
"[E]nergy-transition-related U.S. demand for the critical minerals lithium, nickel and cobalt, taken together, will be 23 times higher in 2035 than it was in 2021," S&P Global finds in a new analysis.
For copper, it'll be twice as high.
Why it matters: The study distills, in great detail, one of several hurdles before the law that's bringing a surge of investment in projects and tech designed to accelerate the displacement of fossil fuels.
Electric vehicle batteries, renewable power projects, transmission, hydrogen production and more require lots of raw materials.
The big picture: U.S. demand for nickel will be 14% higher in 2035 than it would have been absent the law, S&P projects.
The same dynamic holds for cobalt (13%), copper (12%) — which has widespread applications — and lithium (15%), though S&P's most optimistic about meeting lithium needs.
How it works: The climate law is also industrial policy. In various ways, incentives for EVs and cleaner power are tethered to domestic sourcing and supplies from free-trade partners.
"The energy transition, that has of course heated up the pressure on minerals, and the [Inflation Reduction Act] adds to the heat considerably — and complicates it to some degree," Dan Yergin, S&P Global's vice chairman, tells Axios.
Threat level: It will be "very challenging" to obtain enough energy transition materials, S&P finds.
It lays out several reasons why, ranging from long permitting timelines in the U.S. — 7-10 years for copper mines — to growing international competition for supplies.
For instance, nickel production is highly concentrated in nations that lack free-trade deals with the U.S. (Of note: the U.S. has been striking ad-hoc mineral-specific agreements with some nations).
The intrigue: Even formal free-trade deals don't prevent supply risks.
Take Chile, a major source of U.S. lithium and copper. It also has a strong trading relationship with China at a time when U.S.-China tensions are rising.
What we're watching: Whether the analysis will help create any momentum for long-shot Capitol Hill talks to speed permitting.
The bottom line: The law's success is far from guaranteed, at least at the scale its backers envision.
Go deeper