Montana climate case may have a limited ripple effect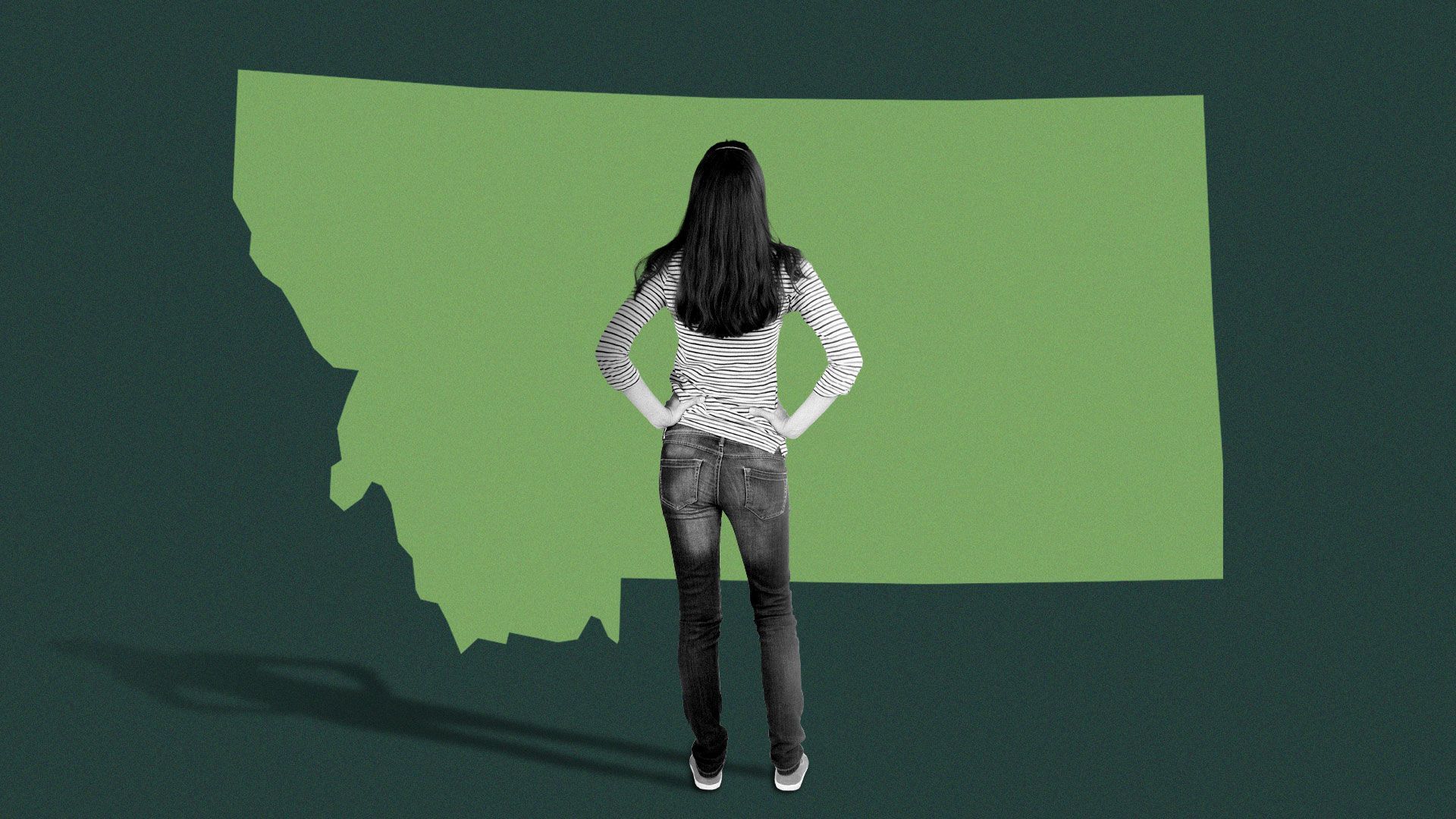 A historic ruling in the Montana youth climate case is likely to inspire similar cases in the U.S. and abroad, but its overall impact could be blunted by Montana's unique circumstances.
Why it matters: This was the first time a U.S.judge has determined through a trial that a right to environmental protection also covers climate change.
Between the lines: In the Montana case, the plaintiffs and their attorneys from the nonprofit law firm Our Children's Trust focused on a state law that prohibits greenhouse gas emissions and climate change impacts from being considered in environmental reviews of prospective energy projects.
They argued this violated the plaintiff's constitutional rights by favoring fossil fuels, which harms them by contributing to climate change.
The judge struck down certain provisions in that law after finding them unconstitutional.
Of note: Montana is a major coal producing state, and coal is a carbon-intensive fuel that drives global climate change.
Yes, but: Only a handful of U.S. states, including Pennsylvania and New York, have constitutional language guaranteeing a right to environmental protection, said Michael Gerrard, a climate law expert at Columbia University.
This could limit the number and impact of similar lawsuits in other states.
The intrigue: Unlike past climate litigation, Montana's lawyers opted not to contest the fundamentals of climate science.
"I think the state's lawyers wisely concluded that they would get creamed," Gerrard told Axios.
The decision text includes scientific information, including the famous Keeling Curve, showing increasing amounts of atmospheric carbon dioxide.
What's next: A trial in a long-delayed youth climate case, this time challenging the federal government's energy policies, is set to take place in the coming months in Oregon. Another more analogous case is teed up in Hawaii, Gerrard noted.
Go deeper