Texas woman who helped conceal Vanessa Guillén's body sentenced to 30 years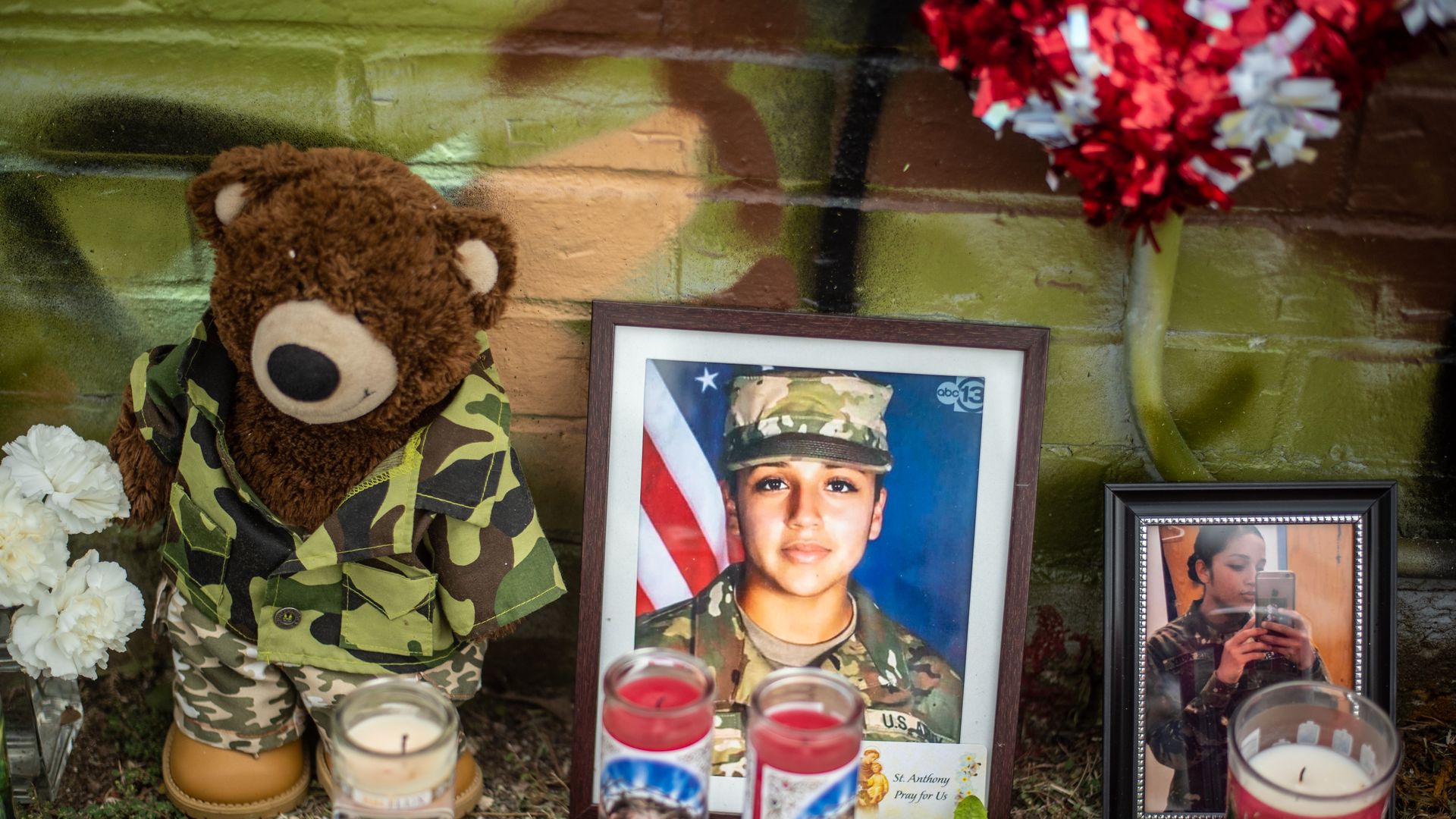 A Texas woman accused of helping dismember and dispose of the body of U.S. Army soldier Vanessa Guillén in 2020 was sentenced to 30 years in prison on Monday, the Justice Department announced.
Driving the news: Cecily Aguilar, 25, pleaded guilty in November to one count of accessory to murder after the fact and three of false statement or representation over the death of Spc. Guillén — who was sexually harassed and killed on Fort Hood Texas military base, now known as Fort Cavazos.
The big picture: Prosecutors said that from April 22-July 1, 2020 Aguilar helped Army specialist Aaron Robinson in "corruptly altering, destroying, mutilating and concealing evidence," the body of the 20-year-old Guillén, in order to prevent her boyfriend "from being charged with and prosecuted for any crime."
Investigators uncovered Guillén's remains on June 30, 2020, over a month after the killing. Robinson was placed under guard but fled and died by suicide.
Aguilar "made four materially false statements to federal investigators" during the investigation into Guillén's disappearance, per a Department of Justice statement Monday.
Of note: Aguilar apologized in court to Guillén's family. But the soldier's sister Mayra Guillén said she felt it was disingenuous, per NBC 5 Dallas-Fort Worth.
What they're saying: "Our hope is that today's sentence brings a sense of relief and justice to the Guillen family, who have endured such pain throughout these past few years," said U.S. Attorney Jaime Esparza for the Western District of Texas in a statement.
"Ms. Aguilar's actions were indefensible, and she will now face the maximum penalty for the choices she made."
Go deeper: Army disciplines more Fort Hood leaders in probe of Vanessa Guillén's death
Go deeper