Scoop: Layoffs expected at CoinDesk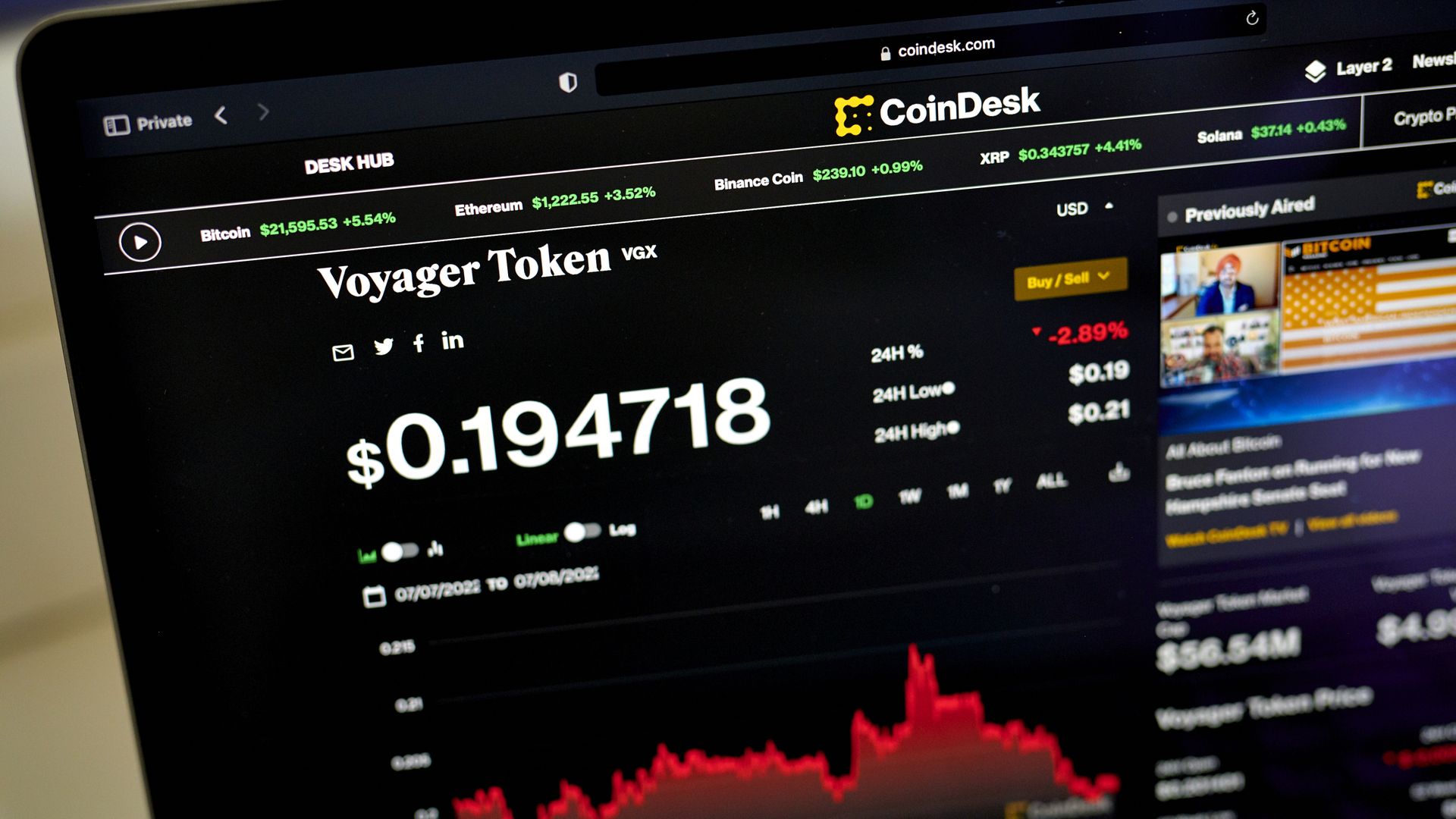 CoinDesk, the crypto media company that broke the story that led to the fall of crypto exchange FTX and its founder Sam Bankman-Fried, is eliminating positions, according to an internal note from its CEO to staff obtained by Axios.
Why it matters: The expected cuts are part of a broader effort meant to help the company curb costs to facilitate a sale.
A source told Axios that roughly 40% of CoinDesk's editorial team, or 18 people, are being let go.
CoinDesk's parent Digital Currency Group (DCG) is trying to finalize a deal to sell CoinDesk to an investor group for $125 million.
Details: The note didn't explain which roles were being eliminated, or how many, but it noted that the cuts would predominantly hit the firm's media team.
In the note, CoinDesk CEO Kevin Worth said the company's leadership planned to detail more about the cuts in an all-hands meeting at 4pm ET.
CoinDesk's business includes an award-winning editorial arm, CoinDesk TV, a CoinDesk Indices business and events.
The big picture: DCG has been hit hard by the downturn in the cryptocurrency industry.
CoinDesk's current management is expected to stay on as part of the deal, Axios' Crystal Kim and Tim Baysinger have reported.
The deal will see CoinDesk's parent keeping a stake in the company's media, events, data and indexes business.
Editors's note: Brady Dale, the co-author of this story, is a former employee of CoinDesk. This story has been updated with additional details.
Go deeper