How Medicaid disenrollments could squeeze some insurers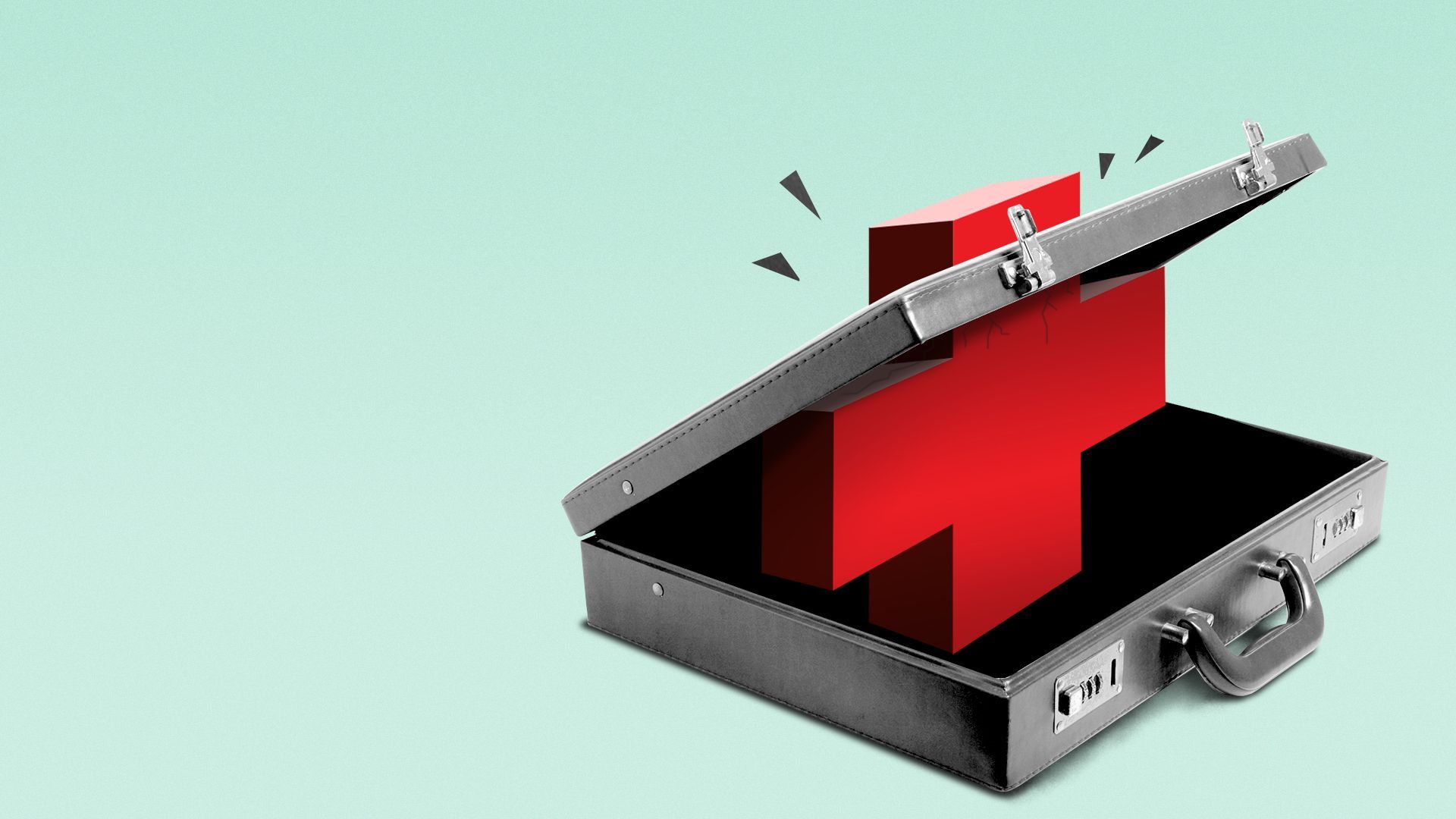 Big Medicaid-managed care plans that serve the majority of the program's beneficiaries are seeing membership slip as more states redetermine program eligibility — a trend that could eat into some of the insurers' bottom lines, according to Georgetown University's Center for Children and Families.
Why it matters: If the remaining Medicaid enrollees as a group are sicker overall, plans may have to eat some of the higher cost of care unless states adjust their payment rates upward.
What they found: Enrollment for the five insurers with the biggest share of the Medicaid managed care market fell across the board in the first quarter of 2023, ranging from 0.3 percent to 2.4 percent, as states began the unwinding process.
Total enrollment will almost certainly continue to decline in Q2, and the only question is how quickly and how far, Georgetown researchers wrote.
The big five insurers — Centene, CVS Health, Elevance, Molina and UnitedHealth — could be squeezed if states terminate healthier enrollees' coverage and medical costs per beneficiary increase, leaving less premium revenue for investors.
By the numbers: At least 4.5 million Medicaid enrollees have been disenrolled as of Aug. 11, based on data from 44 states and the District of Columbia, according to KFF.
Total Medicaid enrollment for the big five has slipped from 44.2 million at the end of March to 43.6 million at the end of June, per Georgetown.
Go deeper: The insurers have to spend a percentage of their premium revenues on medical services for enrollees, typically 85%.
In their Q2 earnings calls, Centene, Elevance and Molina said they're closely tracking the enrollees being terminated and pressing state Medicaid agencies to adjust rates upwards, per Georgetown.
The insurers could still recapture some of the people dropped from Medicaid rolls, by enrolling them in Affordable Care Act marketplace plans, employer group plans or reenrolling people who fall off the rolls for procedural reasons in Medicaid managed care.
Keep in mind: Medicaid managed care plans denied 1 out of every 8 requests for treatments in 2019, according to an HHS Office of Inspector General report last month.
Go deeper