Medicaid payment proposal for health aides rankles home health companies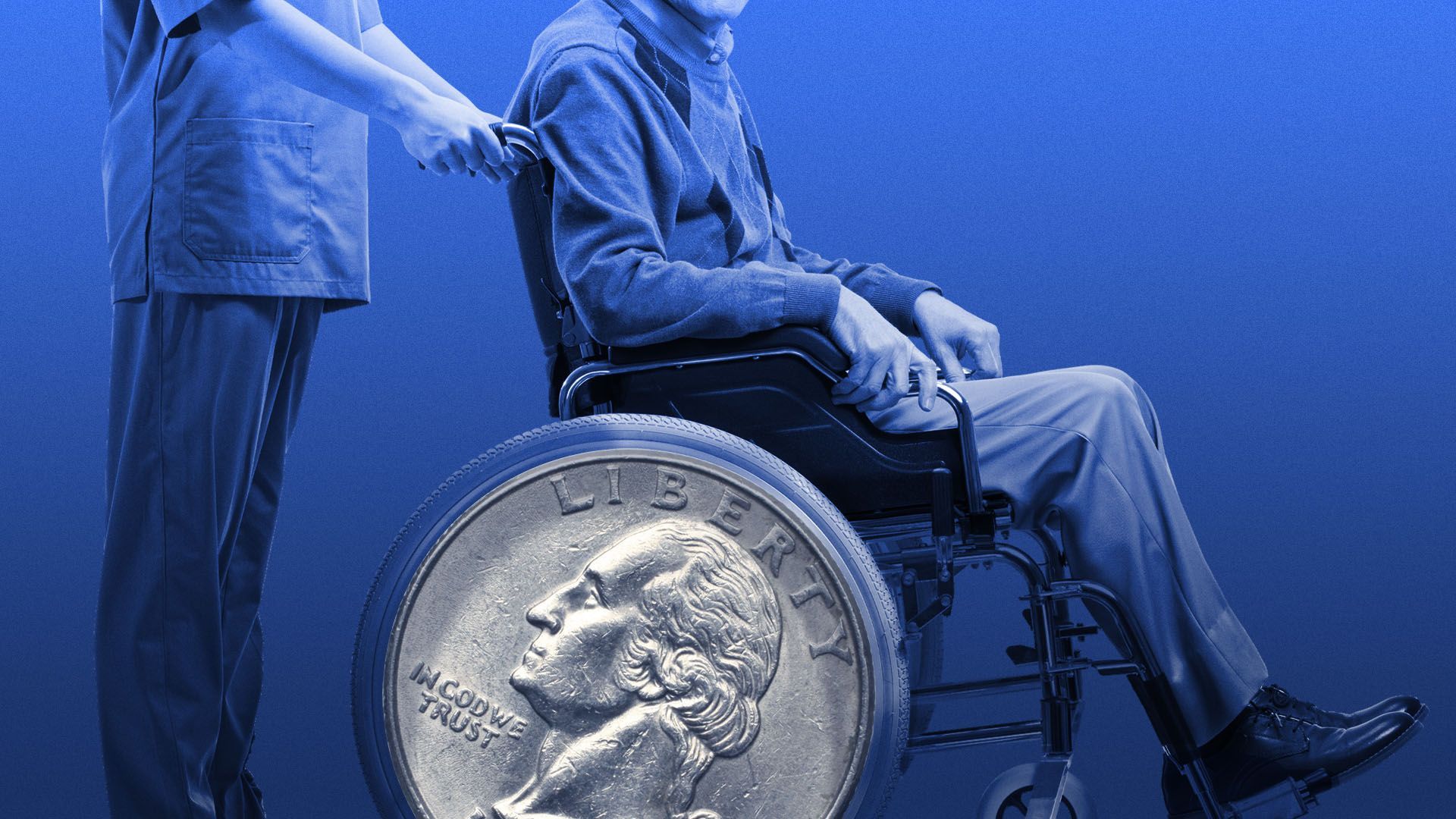 Home health agencies say they could be driven out of business by a Biden administration proposal that would require them to spend the majority of their Medicaid dollars on higher pay for direct care workers.
Why it matters: The proposal aims to improve stability in the home- and community-based care workforce, which is shrinking as the demand for services increases.
1 in 6 direct care aides lives below the poverty line, according to a 2022 report from the Economic Policy Institute.
Catch up quick: Back in April, the Centers for Medicare and Medicaid Services proposed requiring at least 80% of Medicaid payments to home health agencies for personal care, homemaker and home health aide services go toward direct care workers, rather than company overhead or profits.
"Supporting and stabilizing the direct care workforce will result in better qualified employees, lower turnover, and a higher quality of care," CMS explained in the proposal.
Researchers at the University of Pennsylvania have found that the number of home care workers per 100 recipients fell by 11.6% between 2013 and 2019. They concluded that investments in the workforce are necessary to reverse the trend.
More than a dozen states already have some kind of pass-through payment system for direct workers, according to the Medicaid and CHIP Payment and Access Commission.
Where it stands: Home health agencies said passing 80% of Medicaid rates onto their employees would be untenable and urged CMS not to finalize the policy. Medicaid is the primary payer for long-term care services.
Coco Sellman, co-owner of a home care agency in Connecticut, wrote that the new requirement would leave her with $10.01 per patient per hour to operate the business under her state's current Medicaid reimbursement rate.
"My agency values the hard work and dedication of our direct care service team and makes every effort to pay them as much as we can; however, based on current reimbursement rates, program requirements, and state and federal mandates on my agency, in my state, the 80% requirement is not achievable," Sellman wrote.
Other providers echoed Sellors' points: "Medicaid reimbursement rates are already so low in West Virginia ... It is very likely that Village Caregiving would discontinue participation in those programs" if the policy were finalized, the co-owners of a West Virginia-based agency wrote in a letter to CMS.
The intrigue: Data shows home care companies have at least some reason to worry. Shares for Addus HomeCare, which operates in more than 20 states, dropped 28% just after CMS proposed the requirement, according to Yahoo Finance.
However, the company's stocks rebounded quickly.
State Medicaid agencies have their own concerns about the policy.
The National Association of Medicaid Directors, in a joint letter with two other state employee organizations, said the payment requirement and other changes proposed in CMS' April rule would significantly burden states and providers.
CMS should let states set their own pass-through payment levels and phase in implementation of the requirement. Regulators should also allow at least six years for the policy to be fully implemented, instead of the proposed four, NAMD said.
The other side: Direct care workers said the policy is needed for continuity of care — and for their patients' well-being. The policy should be manageable for efficiently-operating agencies, they said.
"The minimum percentage requirement will ensure that enrollees in HCBS programs receive the services for which they are eligible, while also ensuring the prudent use of Medicaid dollars," SEIU Local 2015, the California chapter of a labor union for long-term care workers, wrote to CMS.
Consumer advocates applauded the proposal, too: "HCBS access cannot be expanded and equal access cannot be achieved without securing competitive compensation for direct care workers," the senior advocacy association Justice in Aging wrote.
Justice in Aging recommended CMS work with states to make sure the requirement doesn't place too much burden on smaller home health providers and several other ways to improve upon the policy.
Reality check: Private equity investment continues to grow in home care — and that involvement can exacerbate worker pay issues in the industry, the Private Equity Stakeholder Project noted last year.
Go deeper