Yellow's bankruptcy becomes a Wall Street battle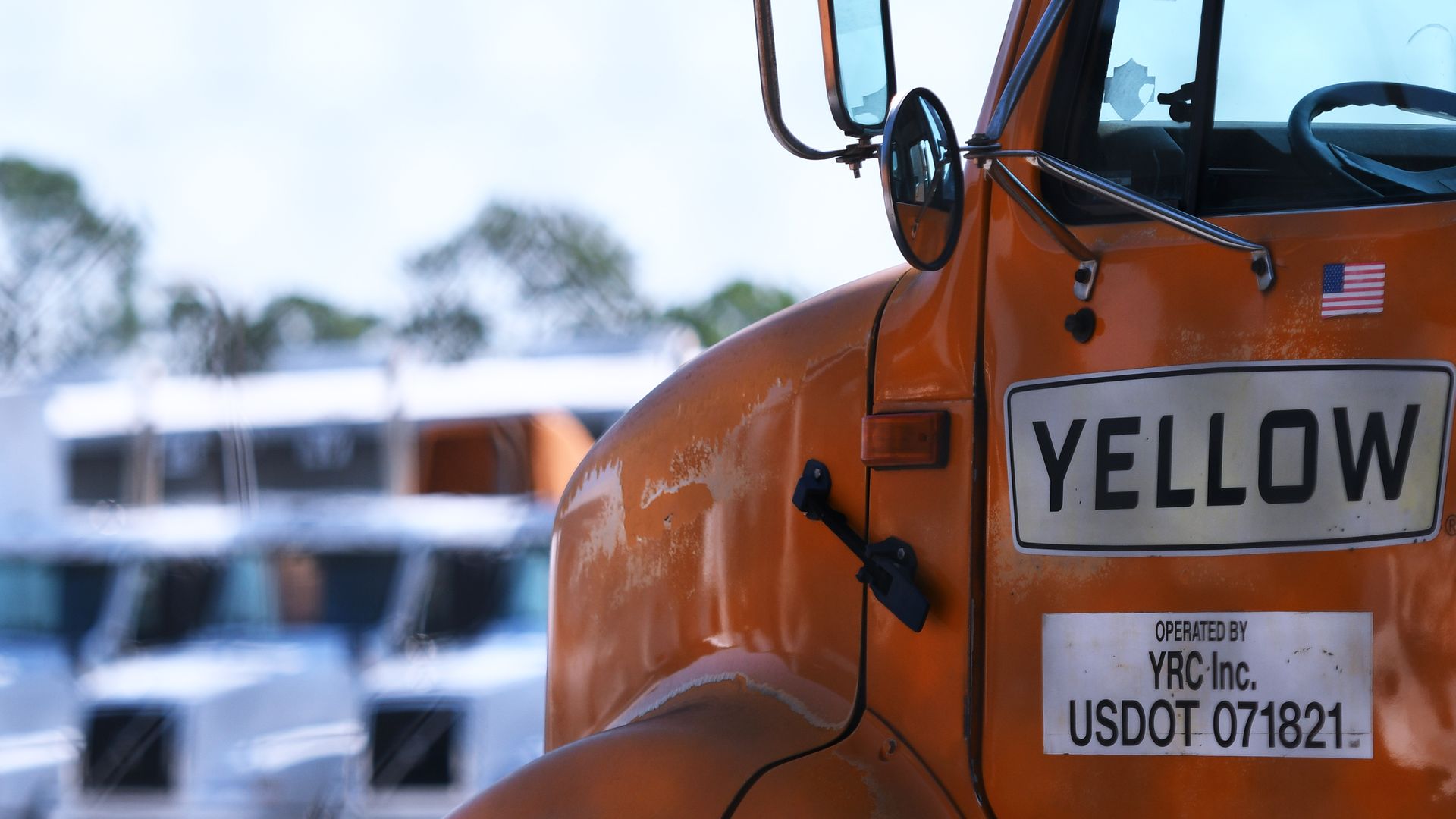 Bankrupt trucker Yellow has "received a number of inbound" offers in the last few days from firms who want to provide it with a bankruptcy loan, as revealed during at a court hearing Friday morning.
Why it matters: A fight over which Wall Street firms will control Yellow's assets is heating up.
Even before the latest round of offers, Yellow already had a three-way battle on its hands: Its existing lender, Apollo Management, originally struck a deal with the company — only to face competing loan bids from Yellow's largest equity holder, MFN Partners, and fellow trucker Estes Express Lines.
Catch up quick: Yellow filed for bankruptcy on Sunday, laying off thousands of workers and seeking a liquidation rather than trying to salvage and reorganize the 99-year-old business.
It needs to raise money to fund an orderly auction of trucks and service facilities.
Be smart: Companies that file for bankruptcy often need a loan to finance the process — by definition, they're usually just about broke when they seek court protection.
These loans are known as debtor-in-possession, or DIP, loans. DIP lenders often charge hefty interest and fees, and they're usually first in line for repayment with proceeds of the auction or reorganization.
State of play: Apollo's offer was pretty lucrative ... for Apollo, as bankruptcy blog Petition outlines.
That left the door open for other firms to provide superior terms.
What's next: Bankruptcy judge Craig T. Goldblatt set a hearing for Tuesday, August 15, if the competing would-be lenders don't come to a consensual agreement on who gets to provide the loan.
Go deeper