DraftKings CEO calls pro athletes caught gambling a "small number of bad actors"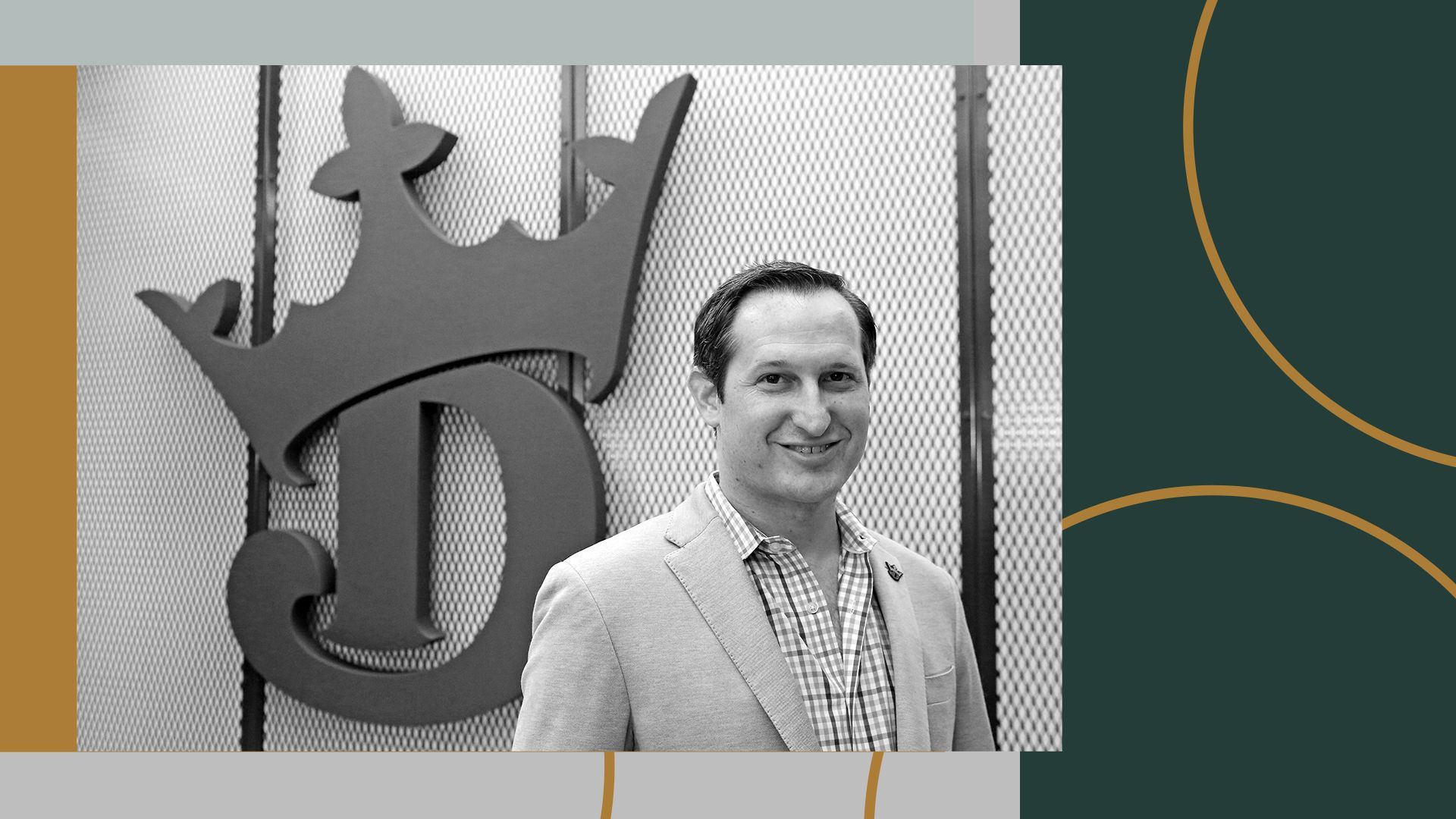 Sports betting is back in the spotlight following ESPN's giant deal with Penn Gaming.
Shortly before that transaction was announced, Axios spoke with DraftKings CEO Jason Robins, whose company is solidly in second place for market share (behind FanDuel) and whose share price has climbed over 150% so far this year.
Blank check: DraftKings agreed to go public via SPAC in late 2019, arguably sparking the frenzy that followed.
Robins: "Hopefully, our ultimate claim to fame is being much more than the one that set off the SPAC boom... One thing that happened after us is that SPAC sponsors were often approaching companies, and CEOs started asking the wrong question about if they should do the deal, kind of as a means of liquidity, instead of the right question about if the company should be going public."
"I still think SPAC deals can work if they're for fundamentally good companies."
Taking the points: We recently discussed how DraftKings made a $195 million offer for the U.S. assets of Australian bookmaker PointsBet Holdings, topping an existing $150 million agreement with Fanatics. Then, when I was on vacation, Fanatics came back over the top and won the deal for $225 million.
"PointsBet had been shopping itself for a while, but we were surprised when it went for just $150 million because we thought it was worth more ... I thought the chances we'd get it at $195 million was 50/50."
"There has been a consistent influx of new competitors ever since we started. I don't think that the [arrival of Fanatics] affects what we do very much."
Balls & strikes: Chicago White Sox owner Jerry Reinsdorf said during the Milken Global Conference that the new MLB pitch clock may make it difficult to make "next pitch" bets. Robins disagrees.
"Latency on the video feeds is the bigger issue. It's tightened up a bit, and we're always in real-time on the app, but there could be ways to get that synced better."
Bad bets: Several pro athletes recently have been caught gambling in ways that violate league rules, including sometimes on their own teams.
"It's been a very small number of bad actors, but I think this is an example of the system working... This is part of the whole reason that legalization was important. When we had the industry offshore, there was no way to uncover these things outside of a fluke."
Go deeper