The case for unchanging DeFi protocols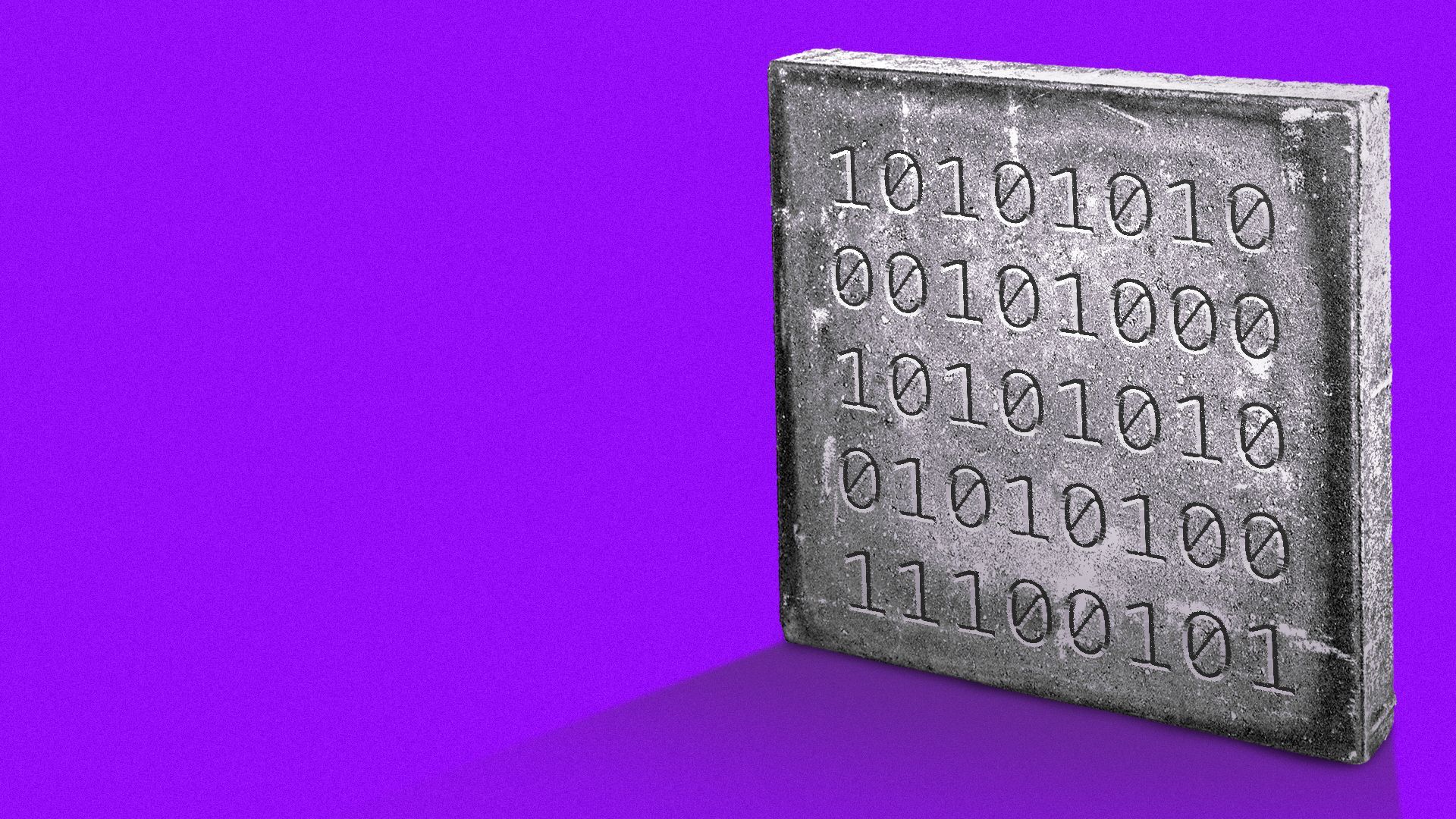 A longstanding problem in cryptocurrency projects is how to best manage change in protocols over time. But what if they just...don't change at all?
Why it matters: When decentralized projects allow users to upgrade their software, they can introduce exploits into the system that later cost innocent users millions. That's partly why a vocal minority of entrepreneurs advocate for open software that doesn't change, Brady writes.
The term of art for it is immutability.
Most decentralized finance projects aren't immutable. Investors in them can vote with their tokens on updates to the code.
Driving the news: In a Twitter Space yesterday organized by B.Protocol, that question was a central point of tension.
Paul Frambot, of Morpho Finance (which helps borrowers and lenders find the best rates), argued some of the biggest protocols have hundreds of risk parameters.
He said it's just not reasonable to ask a community of token holders to make informed decisions about something so complex. "As a token holder, you have to have a Ph.D. in risk management," he said.
Ian Harvey of Ajna Labs, which has built an immutable lending protocol, argued that unchanging code has a certain elegance because users know exactly what they are getting into.
When software never changes, there's no unknown governance vote in the future to change the game, he contended.
Yes, but: Marc Zeller, a leader in one of those very big decentralized finance (DeFi) projects, the money market Aave, noted that "It's very hard to build future-proof stuff."
Case in point: One particular protocol which has opted for immutability, Liquity, came up for discussion.
Liquity is a DeFi project that makes the stablecoin LUSD. It was built without governance, on purpose.
To create LUSD, borrowers deposit ETH and can withdraw a portion of its value in LUSD.
Liquity ran into a growth problem when staking ethers to support Ethereum's upgrade to proof-of-stake became popular, however. Another team, Lido, had created a way to lock your ETH, earn staking yield and yet keep it liquid, with its staked ether (stETH) derivative (more on this in 2️⃣).
Liquity hadn't been built with stETH in mind and there was no way to add it, because... immutability.
This hampered Liquity's ability to grow when everyone was focused on Ethereum staking.
That said: Software can always be forked (that is, a new version can be released) into a new (and wholly separate) version.
Uniswap, the leading decentralized exchange, has forked itself twice. All three versions remain in use.
Liquity is, in fact, in the middle of forking to a new version.
The bottom line: Voting is just one kind of approach to governance. Another one is exit.
🗳 People can vote with their feet rather than their tokens, and that might even be better.
Go deeper