Sexual misconduct on airplanes is increasing, prosecutors warn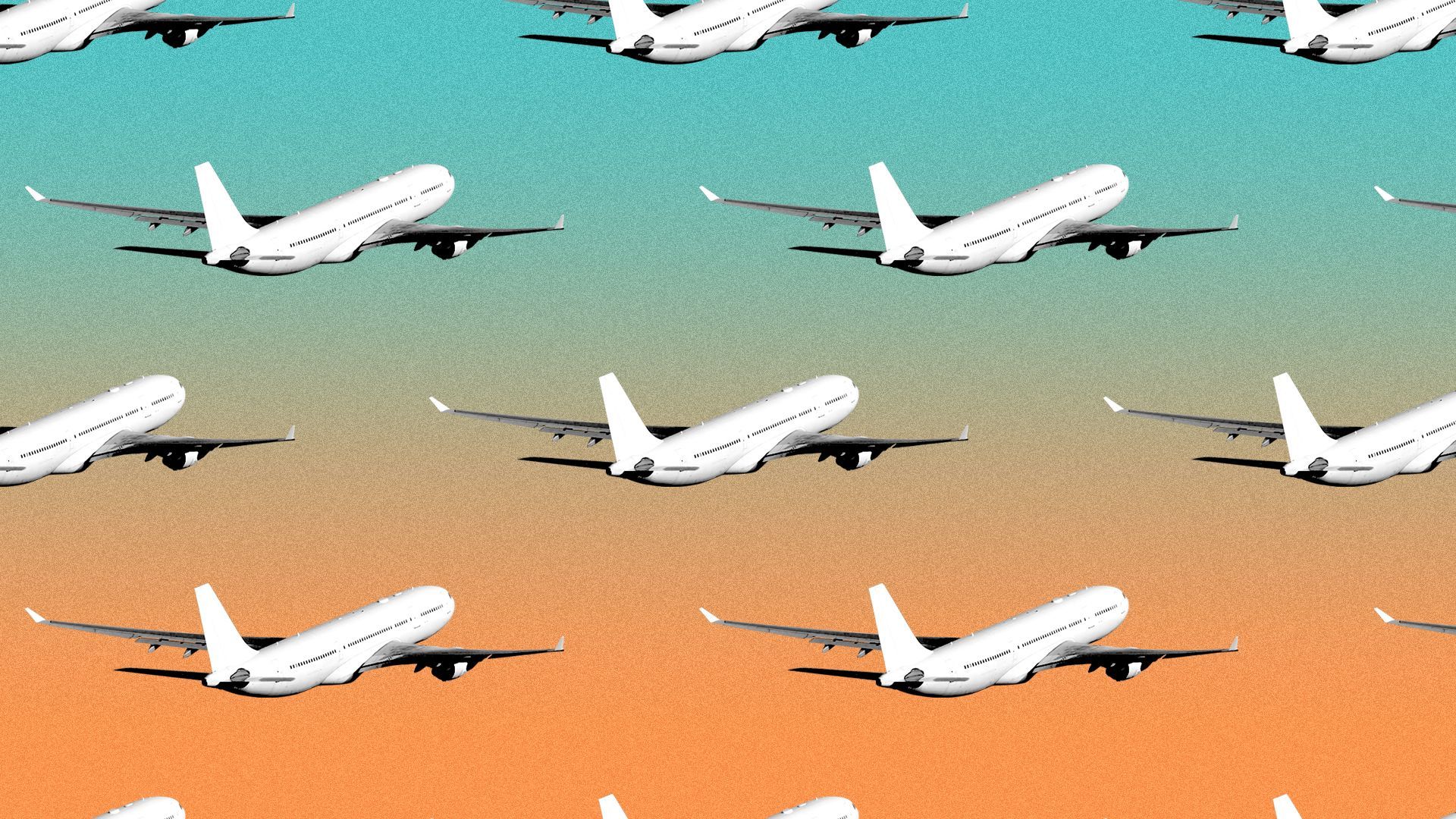 Incidents of sexual assault and misconduct on aircraft are on the rise as travel rebounds from the pandemic, according to federal prosecutors.
Driving the news: With four federal criminal cases filed in the Western District of Washington since the beginning of the year, and numerous ongoing sexual assault investigations, federal law enforcement officials are sounding the alarm.
Predatory conduct on airplanes will be investigated and prosecuted, said acting U.S. Attorney Tessa Gorman at a news conference Wednesday, where she was joined by Richard Collodi of the FBI and Seattle Port Commissioner Toshiko Hasegawa.
What they're saying: "We're here today to stand up for travelers and to put would-be perpetrators on notice: Sexual assault is a crime everywhere and will not be tolerated," Hasegawa said.
"Not in the air, not on the ground, not on our watch."
By the numbers: Cases are rising across the country as well as locally, according to the U.S. Attorney's Office.
In 2018, the FBI investigated 27 sexual misconduct cases aboard aircraft.
Just four years later in 2022, that number had more than tripled, reaching 90 cases.
2023 is on pace to surpass that number with 62 cases under investigation in the first half of the year, according to federal prosecutors.
Details: Among the four cases filed in Western Washington this year, one involved an adult woman and others involved women and girls in their teens, according to the U.S. Attorney's Office.
Of note: Women and girls between ages 16 and 19 are four times more likely than the general population to be victimized, King County Sexual Assault Resource Center CEO Mary Ellen Stone said in a statement.
Yet they are the least likely to speak up, Stone said.
Crew members and other passengers can help by disrupting and reporting the offense, Stone said.
Go deeper