First-gen iPod sells for $29K as nostalgia fuels Apple product bubble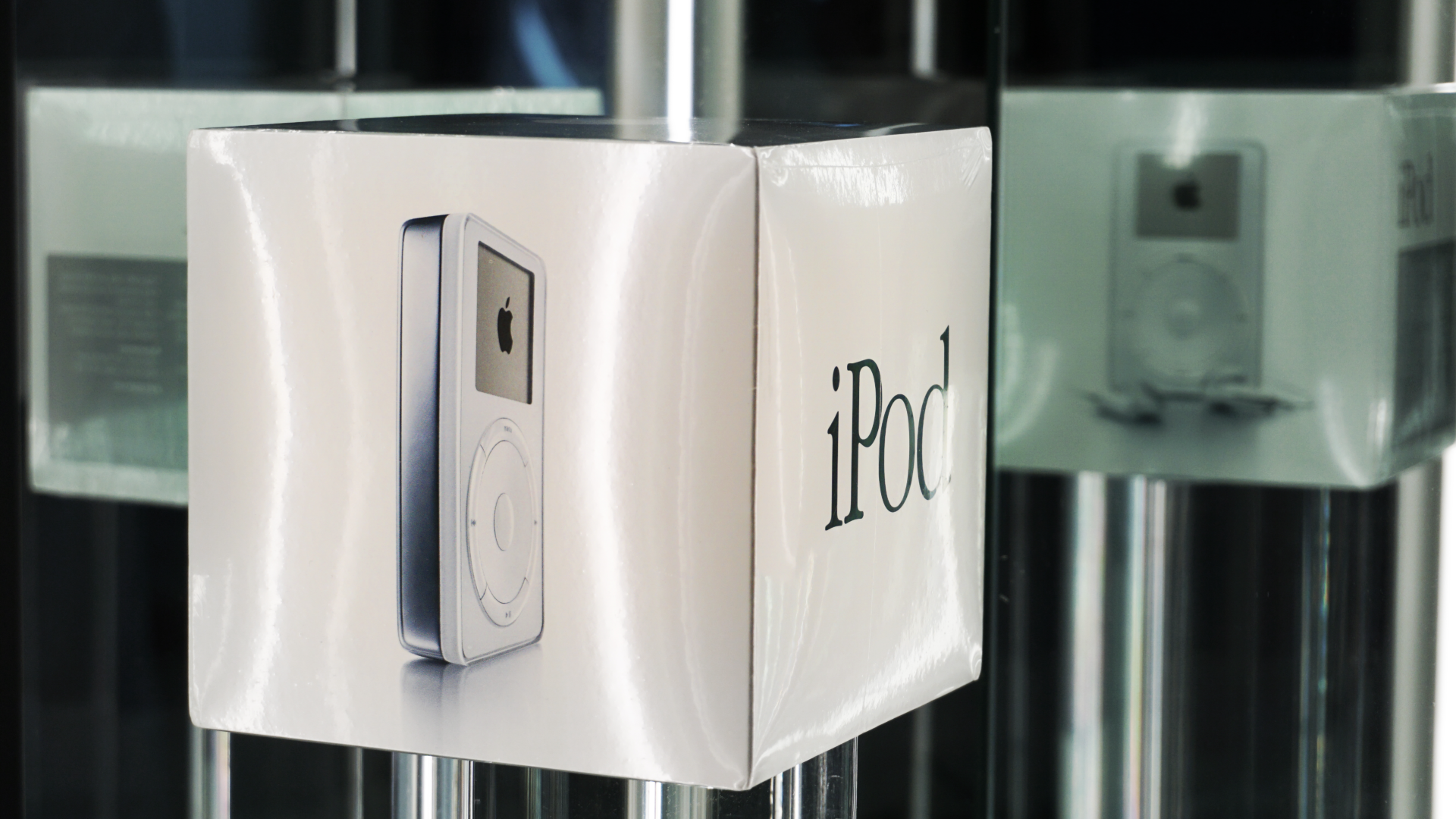 Apple's comparatively soft hardware sales are a concern for Wall Street, but there's at least one market where the technology giant's products still command top dollar.
Driving the news: Last week — just hours before Apple reported earnings that highlighted its third consecutive quarter of falling turnover in iPhones, iPads and Macs — Rally sold a mint-condition, first-generation iPod on its collectibles investing platform for $29,000.
The sale was an effective buyout of the product floated on Rally's market, where investors possess fractional ownership of items that trade on its platform.
Zoom in: According to Rally, 5,000 shares of the iPod were originally offered to investors at a $25,000 valuation back in December 2021, and Thursday's sale was a 16% return since the figurative "IPO."
Nearly 80% of the shareholders voted to let the buyer (whose identity was not disclosed) take physical possession of the iPod.
The details: The now-defunct Apple music player was first bought as a Christmas gift for $399 in December 2001, at Willowbrook Mall in Plano, Texas.
The original owner tossed it on a shelf without opening it for more than 20 years.
The big picture: The public's appetite for nostalgia has fueled a collective bubble in goods from a bygone era. And it goes without saying that enthusiasm for Apple is enduring, and big in just about any era — even if the iPhone maker's transition to services is highlighting what some consider an "identity crisis."
Rally's iPod sale was only days removed from a first-generation iPhone auction that moved for a staggering $190,000.
In fact, Apple products are among Rally's most popular investments, co-founder Rob Petrozzo tells Axios.
What they're saying: "Everybody is a collector of something, especially technology," Petrozzo says. "Memories of nostalgia, they still hold onto things," even when they're damaged, broken or upgraded, he adds.
Even with flagging sales, Apple's innovation and hardware dominance has vaulted it into the elite club of $1 trillion companies, and feeds into the allure among Rally investors, Petrozzo explained.
"People know that the population [of sealed iProducts] is rare. They look at Steve Jobs like they look at Michael Jordan or Mickey Mantle: Larger than life," he tells Axios. People look at Apple and see something that will still exist 20, 30, 40 years."
Go deeper