Axios Finish Line: Lead like Expedia CEO Peter Kern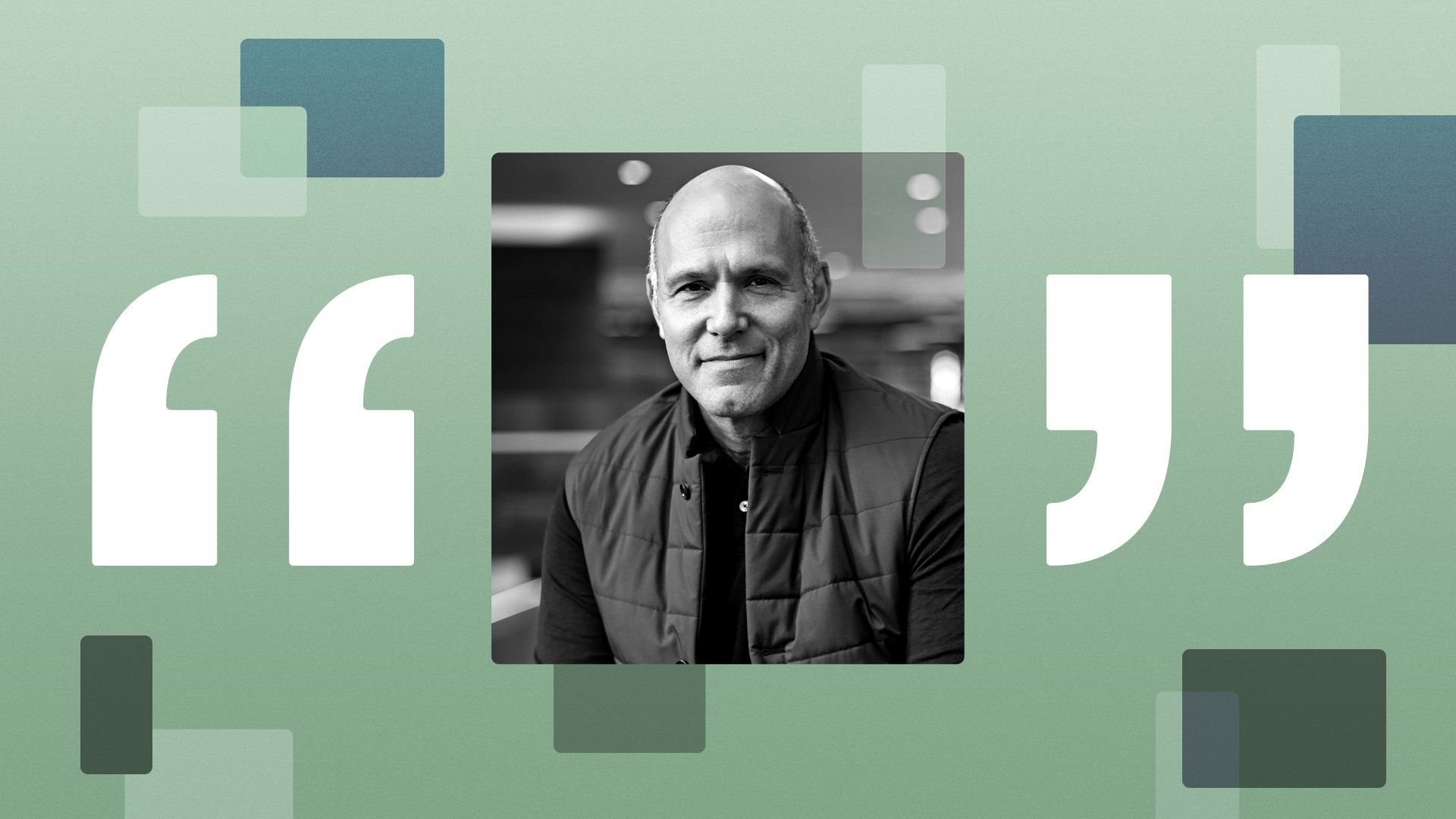 Axios is kicking off a series of interviews with top leaders from business and beyond who will discuss lessons on life and leadership with Axios senior business reporter Hope King, who co-writes the Axios Closer newsletter.
Hope's first guest is Peter Kern, 56, who is CEO of the travel-booking giant Expedia Group. He talked by Zoom on Tuesday from the company's London office.
Why he matters: Kern leads a global team of 16,500 people who help consumers satisfy their wanderlust. Kern's job is to make it as easy as possible for travelers to see the world.
1. What one sentence describes your leadership style?
"My leadership style is about empowering people."
2. What's the one book — business, philosophical or cultural — that most shaped or reflects your leadership?
"Friday Night Lights," by Buzz Bissinger,
But Peter says most of his leadership know-how didn't come from books: "You can learn to be a better speaker, you can learn to be a better communicator, you can learn to get better at interviews. But leadership has to come from within… You've got to want to drive and motivate people."
3. What's your blind spot?
Sending too many weekend emails: "My wife tells me I need to learn to use the 'schedule outbox.'"
4. What's your biggest management pet peeve?
Long decks to explain something that went wrong: "I'm always trying to encourage ... a willingness to make quick evaluation of failure and move past that — as opposed to nursing it along, trying to make it work, or trying to defend it. That's a waste of energy."
5. What's one unorthodox idea or dimension of your leadership?
"I don't come from a viewpoint of 'What have you done for me,' so much as: 'What can I do to unlock you?'"
6. What is the one part of your leadership game you're working hardest to improve?
"More communications [and] clear communications with employees, getting everybody rallied around a strategy and understanding the strategy down through the company."
7. What's the one thing you do outside of work that helps you perform optimally at work?
Barry's Bootcamp (arms day is his favorite) and watching college football.
8. What has parenting taught you about management?
"Everything you do is not for yourself."
1 fun thing: What's on your bucket list?
Traveling to Egypt and Morocco.
We'd love your thoughts — and your ideas for future interviews. Drop us a note: [email protected].
Go deeper