Hiring cools in a still-hot job market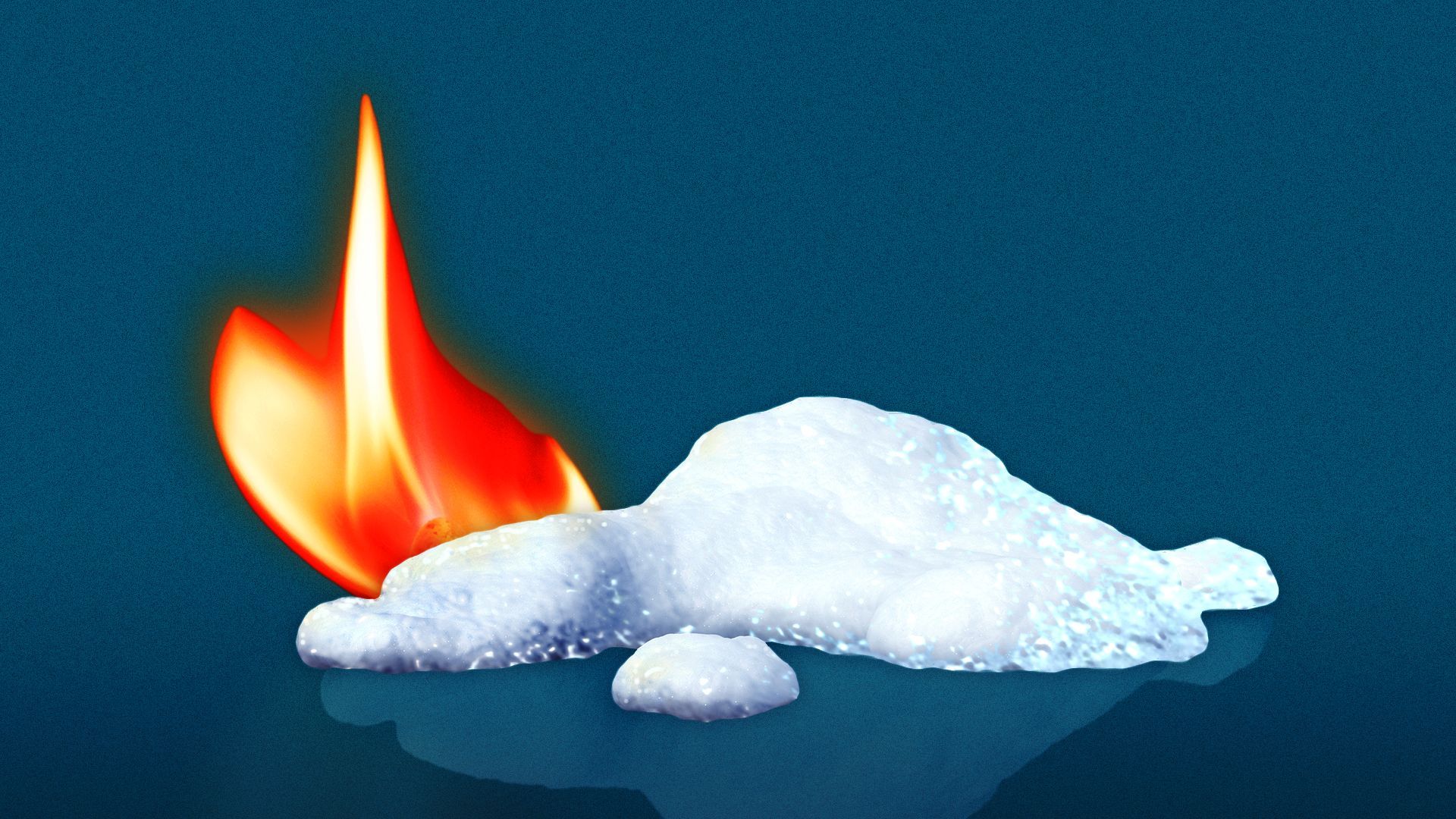 The great hiring boom of the pandemic recovery is ending, but July's jobs numbers show the super-hot labor market isn't.
Why it matters: A long-awaited deceleration in job creation is underway, which should take some steam out of growth, but it is occurring against the backdrop of a labor market that remains as tight as nearly anyone can remember.
Employers have had to throttle back on creating new jobs, as there aren't enough workers out there to occupy them.
By the numbers: The Labor Department reported that employers added 187,000 jobs in July, and revised down May and June estimates by a combined 49,000.
The three-month average of job creation — 218,000 a month — is lower than the 312,000 average in the first three months of this year, and far below the 561,000 in the first quarter of 2022.
But this deceleration has occurred against the backdrop of an economy in which most people who want jobs can still get them, with the unemployment rate falling to 3.5% in July, from 3.6% in June.
The jobless rate has hovered between 3.4% and 3.7% for 17 straight months.
Between the lines: This is the kind of movement you would expect to see in an economy downshifting to a more sustainable rate of growth than was evident in 2021 and 2022, but with continued abundant job opportunities.
For example, in May 2022, President Biden wrote that the goal was for the economy to slow from creating 500,000 jobs a month (as it was then) to around 150,000.
It took an awfully long time, but a job growth deceleration along those lines has now largely occurred.
Yes, but: Average hourly earnings are rising faster than would be expected in a world of downshifting inflation pressure, up 0.4% in July and 4.4% over the last 12 months.
There is not much evidence of wage growth deceleration as the year has progressed, either. To the contrary, average hourly earnings rose at a 4.9% annual rate in the May to July period, compared with 3.4% in Q1.
That could catch the Federal Reserve's attention as it decides whether to raise interest rates further in the fight against inflation. The good news is it means stronger real wage growth for American workers.
However, average hourly earnings are a flawed measure of wage growth, as they are affected by which sectors are or aren't adding jobs.
The bottom line: "On balance, U.S. labor market momentum, like the U.S. economy overall, is moderating," said David Kelly with J.P. Morgan Asset Management in a note.
"However, the moderation appears too moderate to allow the unemployment rate to rise much or wage growth to slow much before the end of the year."
Go deeper