Exclusive: White House will host summit to discuss rising cyberattacks on schools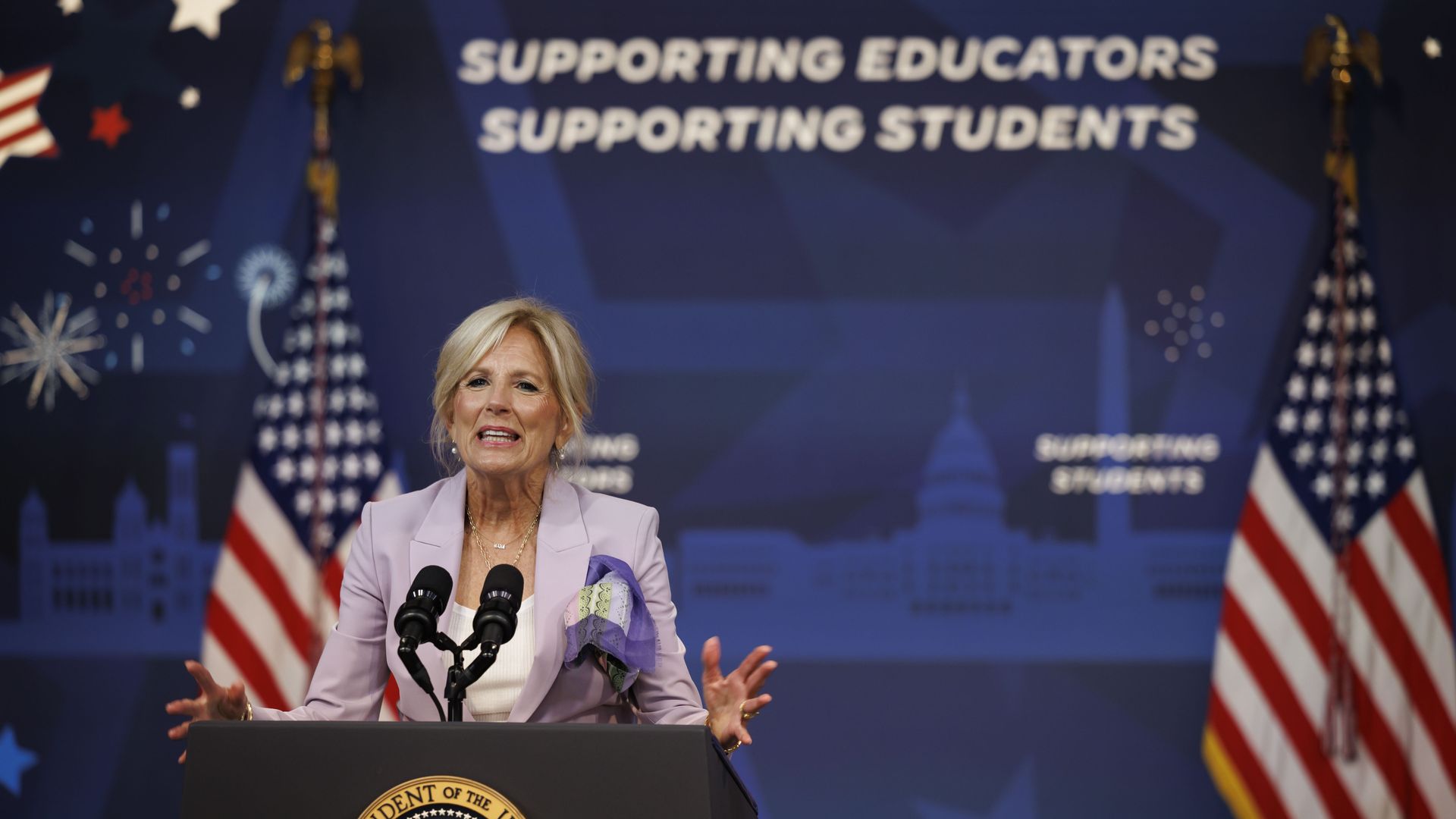 A group of school superintendents, educators and education technology vendors will meet at the White House Monday to discuss the growing number of cyberattacks targeting schools, a White House official told Axios.
Why it matters: Ransomware continues to pummel school districts across the United States, from major cities to small towns.
Yet schools have struggled to fight back due to a lack of money, employees and technical resources.
Details: First Lady Jill Biden, Education Secretary Miguel Cardona and Secretary of Homeland Security Alejandro Mayorkas will host the Cybersecurity Summit for K-12 Schools on Monday afternoon, the official told Axios.
Participants will discuss the ways they can work together to secure schools' online infrastructure, per the official.
Both government agencies and private industry are expected to announce new "commitments" at the summit, although the official did not say what those will entail while they're being finalized.
Representatives from the White House, Cybersecurity and Infrastructure Security Agency and Federal Communications Commission are also expected to attend.
The big picture: The most recent school year saw eight significant cyberattacks, including four that forced schools to cancel classes, according to the White House.
These attacks come at a high cost for schools: A government watchdog report estimates school districts lose anywhere from $50,000 to $1 million when responding to a cyberattack.
School IT leaders have started getting creative to keep their networks safe. Some are sharing threat intelligence with each other, while others are hiring third-party security operations centers to monitor their systems 24/7.
Between the lines: In the past, the Biden administration has used events like this one to stage proposals for new regulations or to make new grants relating to cybersecurity.
Go deeper