New White House plan goes all out to bring people into cyber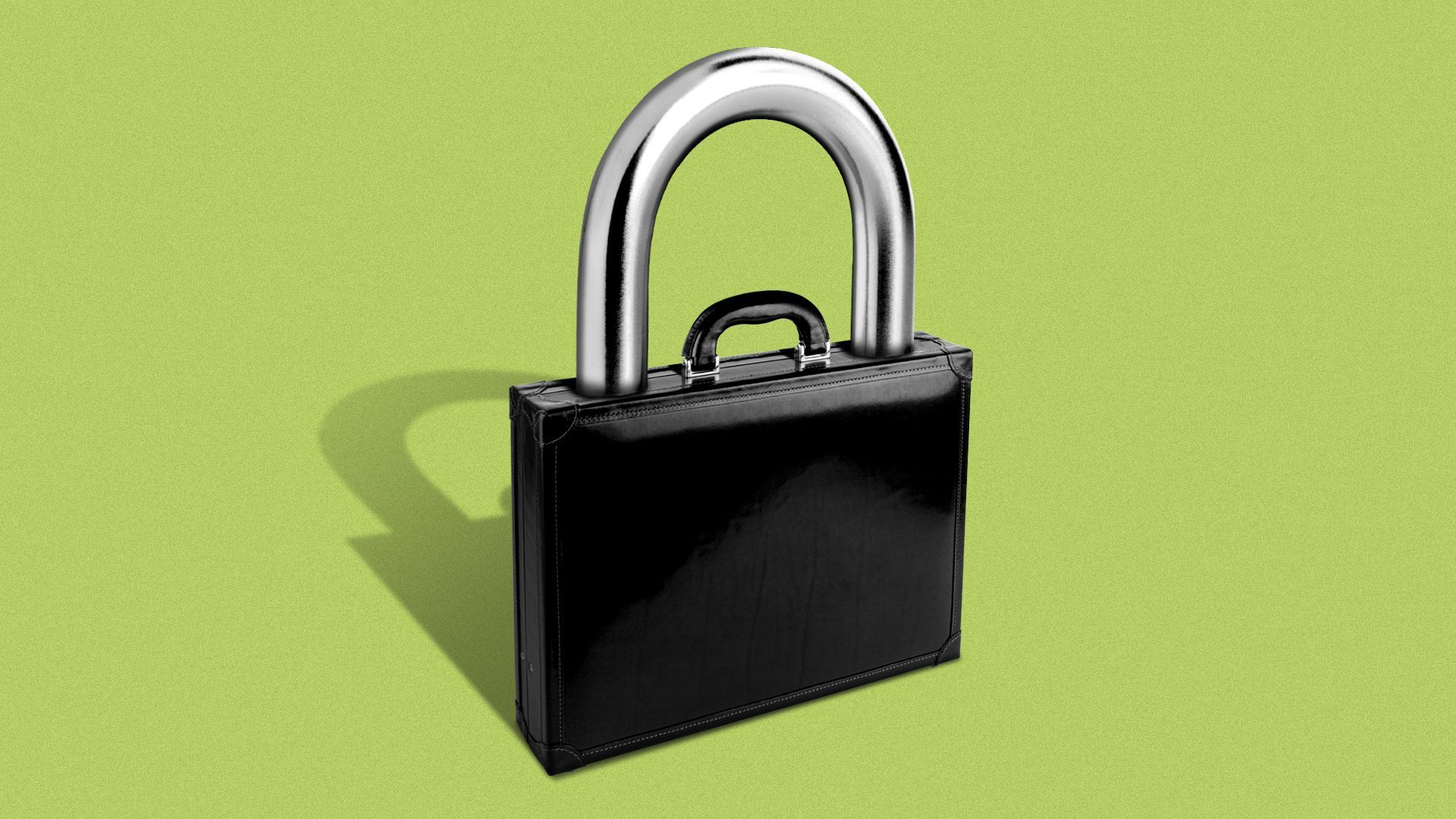 A first-of-its-kind government plan is hoping to do what employers, agencies and universities have struggled to accomplish: meet the growing demand for cybersecurity workers in the U.S.
Driving the news: The White House released its highly anticipated cybersecurity workforce and education strategy Monday, aimed at making cybersecurity careers more attainable and attractive to U.S. workers.
Why it matters: The U.S. has enough cybersecurity workers to fill only 69% of available cyber jobs, leaving companies hungry for talent and burning out their current workers.
What they're saying: "We must support the development of a strong cyber workforce," Camille Stewart Gloster, deputy national cyber director for technology and ecosystem security at the White House, told reporters during a media briefing.
"That's a national security imperative, an economic imperative, a human security imperative, but it also is an opportunity for good-paying jobs — good-paying, middle-class jobs," she said.
The big picture: The Office of the National Cyber Director's workforce strategy is broken into three pillars, focused on digital literacy, cybersecurity education and workforce issues.
ONCD worked with more than 200 organizations across different workshops and meetings to craft the strategy.
Zoom out: ONCD's workforce strategy nests into its relatively new cybersecurity strategy released earlier this year.
Details: The strategy includes a handful of new initiatives that will affect the entire federal government.
The government is studying how to boost compensation for federal cyber roles across agencies, make hiring more flexible, and train government human resources specialists in hiring cyber positions.
The Bureau of Labor Statistics and the Census Bureau will set up new ways to measure the health of the cybersecurity industry, which will include statistics measuring economic and employment trends. ONCD is also looking at establishing an independent National Center for Cyber Data.
ONCD plans to develop a new Presidential Cyber Award — similar to the existing Presidential Youth Fitness Award — that would recognize students' cyber skills.
And the federal government plans to create a paid fellowship program for new cyber educators.
Of note: Several government agencies and outside organizations pledged to support the strategy.
The National Science Foundation plans to invest more than $24 million to expand its CyberCorps scholarship program at seven universities across the country.
The National Security Agency is providing four grants to support new cybersecurity clinic pilot programs at colleges in Louisiana, Nevada, Minnesota and Virginia. These clinics will provide low-cost cyber help to local organizations.
The Department of Veterans Affairs recently implemented an average 17% raise for certain technical positions.
And the Aspen Institute will release a guidebook on best practices for cybersecurity employee development and job retention.
Between the lines: The White House strategy takes a holistic approach to solving the cybersecurity industry's job woes in an effort to avoid a gap in the future.
A key tenet of the strategy is providing cyber literacy skills to all Americans, as well as looking at salary discrepancies to make public sector work more competitive with high-paying Silicon Valley roles.
What's next: While some of these initiatives are already underway, Stewart Gloster told reporters that ONCD plans to release more details about implementing the rest of the plans and key deadlines.
Sign up for Axios' cybersecurity newsletter Codebook here
Go deeper