Bank of England raises interest rates to highest level since 2008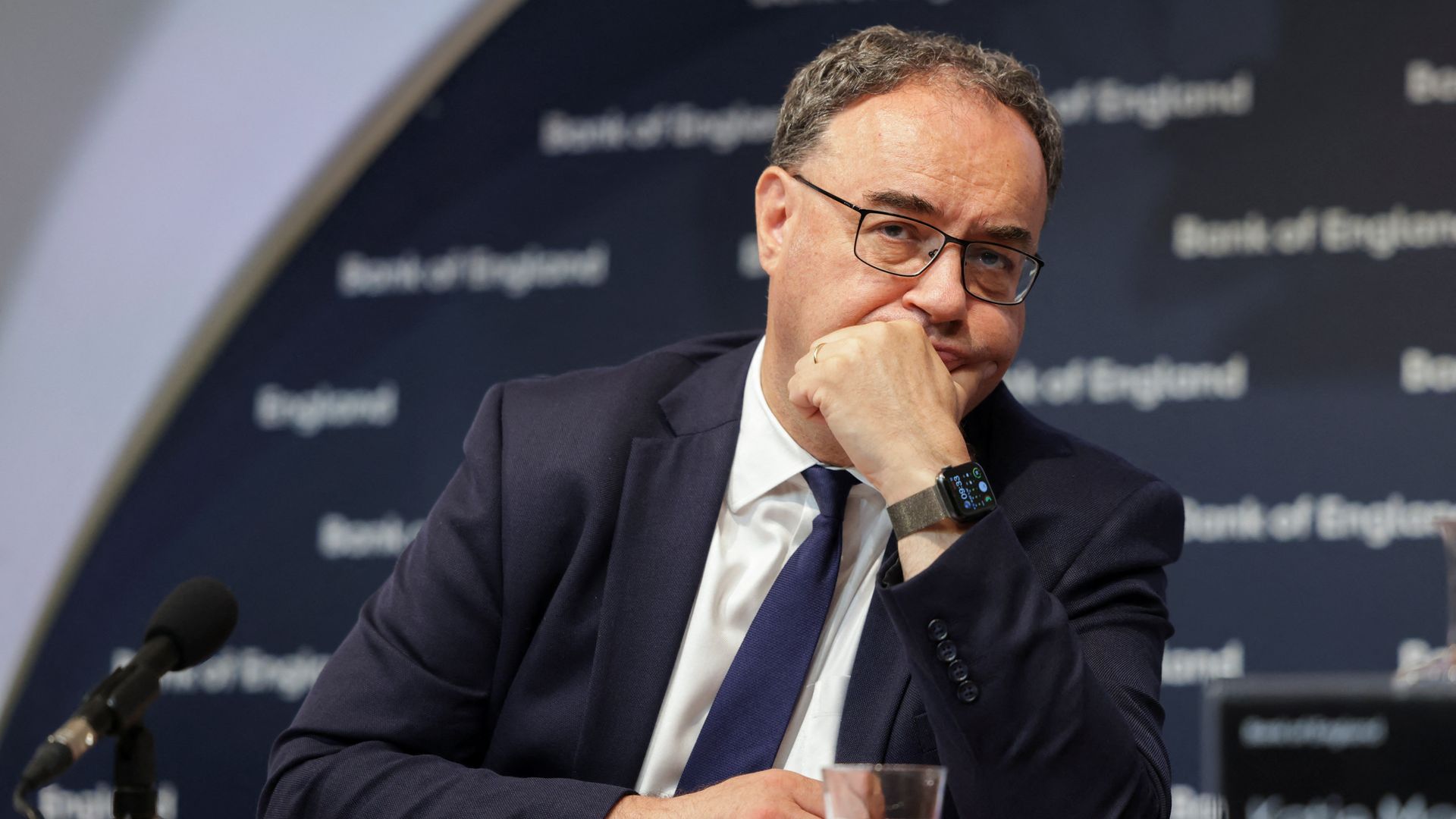 The Bank of England on Thursday raised interest rates by a quarter percentage point, making it the latest central bank to push borrowing costs higher as inflation pressures remain.
Why it matters: The Bank of England has acted aggressively to contain inflation in the U.K., with 14 consecutive rate increases. The country is facing the worst cost-of-living crisis of any major advanced economy.
Driving the news: Some economists expect other central banks, including the U.S. Federal Reserve, to conclude rate hikes soon.
But that's not the case across the Atlantic, where the Bank of England signaled the possibility that interest rates may need to go even higher.
"If there were to be evidence of more persistent pressures, then further tightening in monetary policy would be required," the central bank said in a statement.
It also added that "some key indicators, notably wage growth, suggest that some of the risks from more persistent inflationary pressures may have begun to crystallise."
By the numbers: The Bank of England raised interest rates to 5.25%, the highest level since early 2008. It increased rates by a smaller amount than it did in June, when it surprised financial markets with a half-percentage point increase amid signs of stubborn inflation.
Since then, the nation has received somewhat better news on inflation: In June, the U.K. Consumer Prices Index rose 7.9% in the 12 months through June, a sharp drop from 8.7% in May.
Core CPI, watched closely by policymakers for clues about underlying inflation pressure, rose at a slower pace than economists anticipated: by 6.9%, down from the 7.1% annual rate in May.
What's next: In new forecasts published alongside the rate decision, the Bank of England expects inflation "to fall significantly further" to 5% by the end of the year, helped by lower energy, food and goods inflation.
It also sees economic growth slowing, though it did not forecast a recession.
Go deeper