U.S. orders partial evacuation of Niger embassy due to coup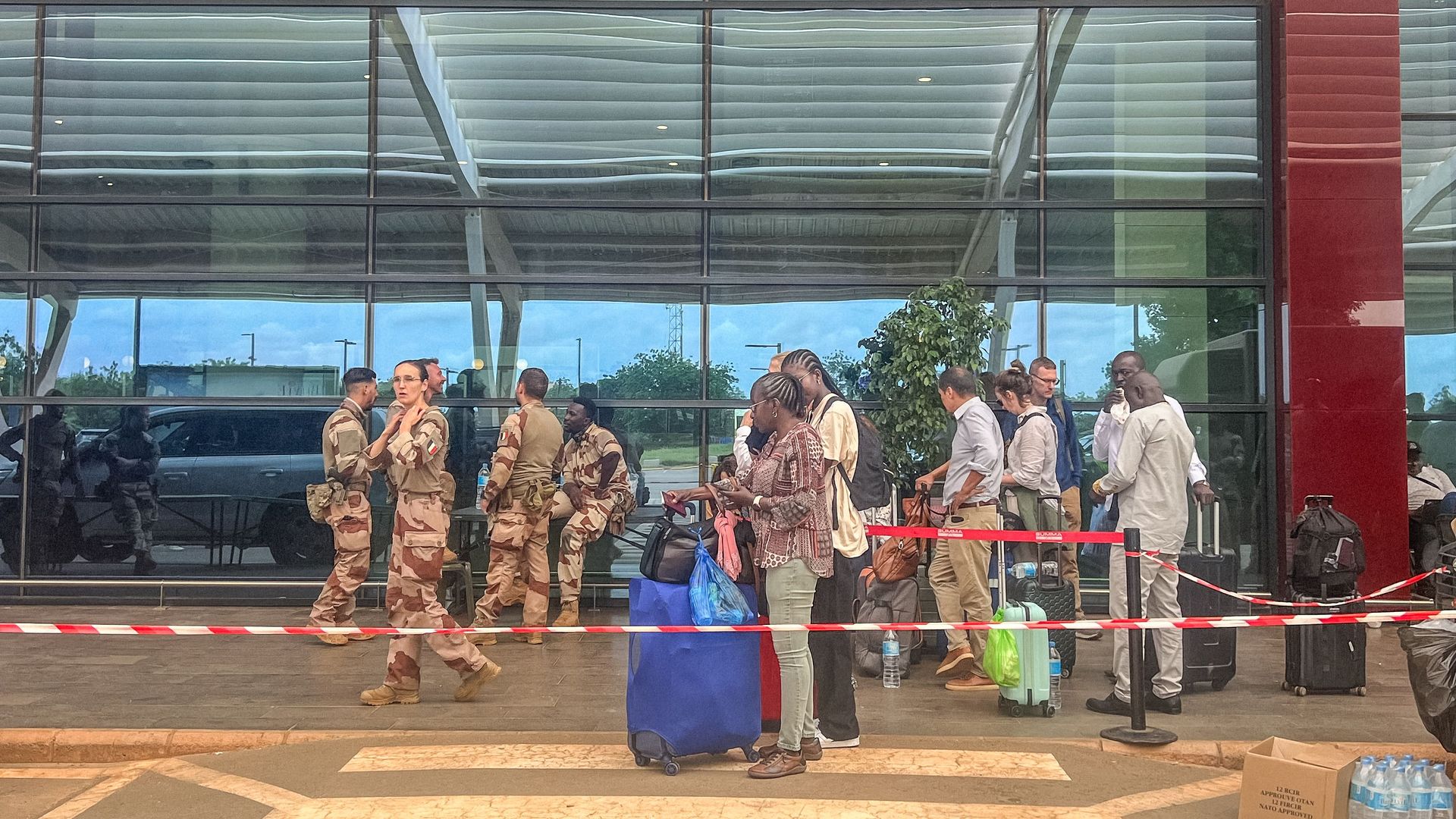 The U.S. State Department ordered the partial evacuation of embassy staff from Niger's capital Niamey on Wednesday due to last week's military coup in the West African nation.
The big picture: The decision to evacuate non-emergency U.S. personnel and families comes one day after the Pentagon suspended security cooperation including counterterrorism training with soldiers in the country following an attack on the French Embassy in Niamey Sunday by coup supporters, which prompted the evacuation of hundreds of foreign nationals.
Secretary of State Antony Blinken has made clear that the release of Niger's ousted President Mohamed Bazoum and the "restoration of the democratic order" is essential for continued security and economic arrangements in the country.
But the partial evacuation of the embassy indicates that hopes of international pressure to restore order may be dwindling.
What they're saying: State Department spokesperson Matthew Miller said in a statement that the U.S. Embassy in Niamey remained "open for limited, emergency services to U.S. citizens."
He added that the U.S. "remains committed to our relationship with the people of Niger and to Nigerien democracy."
Go deeper