Doctors say insurers are ignoring orders to pay surprise billing disputes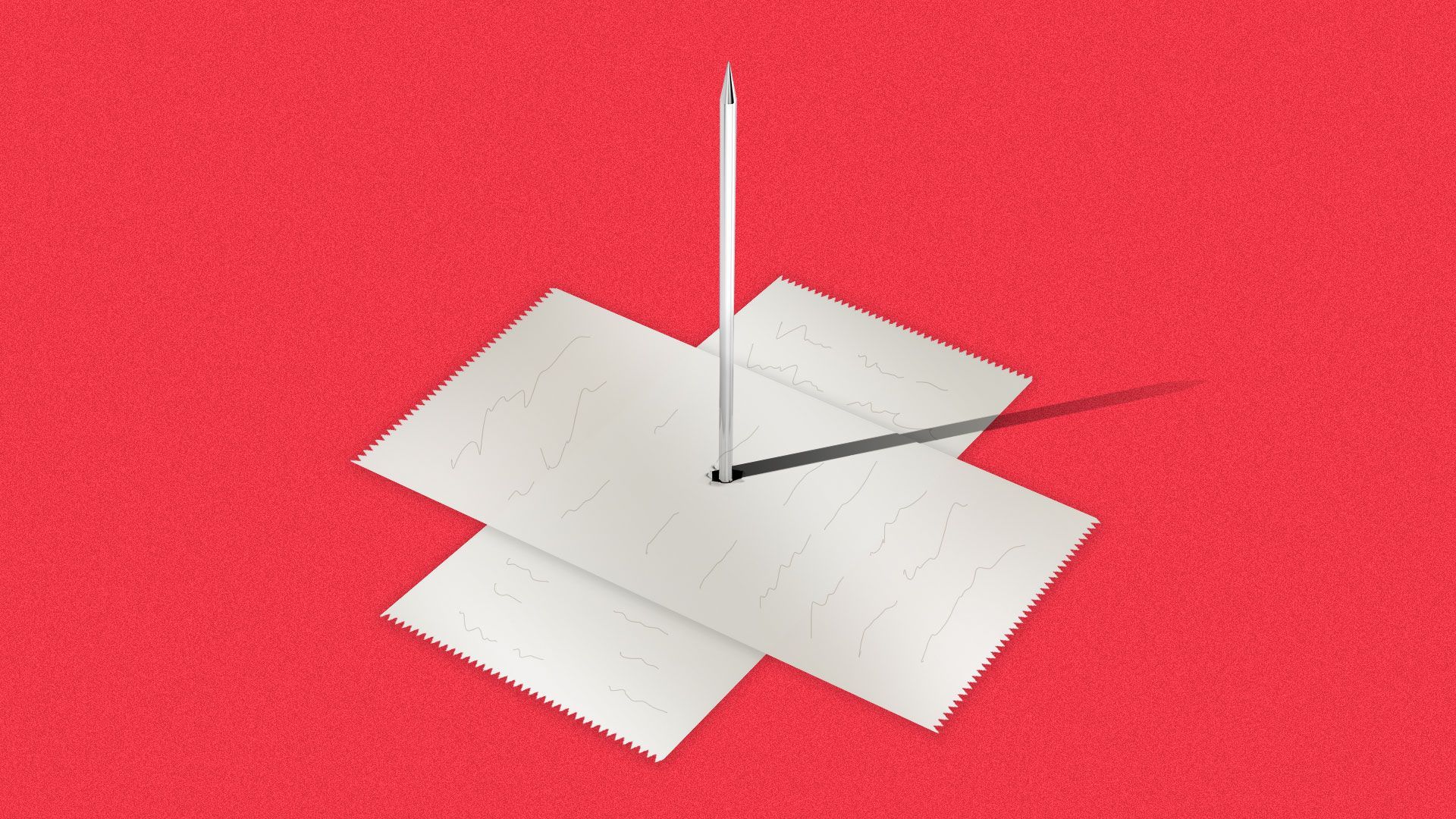 Insurers are sometimes ignoring rulings to pay providers, or failing to pay them in full, under the arbitration system established by the new federal surprise billing law, providers tell Axios.
Why it matters: The No Surprises Act, a bipartisan effort to limit unexpected out-of-network medical bills, required that insurers and providers undergo an independent arbitration process to settle their differences without involving patients. The complaints from providers are the latest snag with the arbitration system that launched last year.
Providers have previously complained the system has been so bogged down by disputes that they have to wait months to get through the arbitration process to get reimbursed.
Now, some providers say the feds need to better enforce the law to make sure insurers honor arbitrator rulings.
Driving the news: Some providers say they received letters from insurers explicitly saying they won't honor an arbitration award because they view them as "unenforceable" and "not binding," according to the Americans for Fair Health Care, a coalition of clinical and advocacy organizations.
That was the experience for a revenue director of a New Jersey neurosurgery practice, who requested anonymity because they feared repercussions for speaking out publicly. The insurer disputed the award and "won't pay for it," the director said.
The leading trade groups representing doctors and hospitals said they've heard complaints from their members about not receiving arbitration awards. "This undermines the careful balance Congress struck in the No Surprises Act and threatens to destabilize already financially strapped providers," said Molly Smith, vice president of policy for the American Hospital Association.
Envision Health, a private equity-backed physician staffing company that spent heavily to shape surprise billing legislation in Congress, said more than 1,800 arbitration awards in its favor have gone unpaid beyond the mandated 30-day payment due date. The firm, which filed for bankruptcy in the spring, said it is waiting an average of 135 days to get paid after an arbitrator's determination and have been waiting more than 340 days for its oldest award.
By the numbers: A survey by Americans for Fair Health Care of more than 48,000 physicians in 45 states across 12 specialties found 33% of all claims paid were paid in an incorrect amount and 52% of all arbitration-determined payment amounts were not paid at all. A similar poll by the Emergency Department Practice Management Association found a high level of noncompliance with arbitration decisions.
The other side: Insurers have said providers are bogging down the arbitration system with frivolous challenges to billing decisions. They also say arbitrators are bundling multiple decisions together in a way that's contributing to administrative delays because they don't have all the information they need to make proper payments.
An official with America's Health Insurance Plans, a trade organization representing insurers, said when arbitrators don't itemize payment determinations, it can lead to payment delays.
Between the lines: The Centers for Medicare and Medicaid Services and others regulating surprise billing — including the Department of Labor, the Department of the Treasury and the Office of Personnel Management — have received a number of complaints regarding late payments following arbitration, a CMS spokesperson confirmed.
The agency "is actively investigating and addressing complaints regarding late payments," the spokesperson said, adding the statute is clear that the arbitration process is binding unless there is evidence of fraud.
The CMS spokesperson also said: "Through our investigations, we have heard from issuers and plans that payments are late for a few reasons, including an unexpectedly large volume of payment determinations, as well as missing information in some payment determination letters issued by certified independent dispute resolution entities."
What we're watching: Whether CMS will make further changes to the arbitration process in response to providers' complaints — or whether litigation challenging that system, such as one lawsuit from the Texas Medical Association, may force the agency's hand.
Experts are also watching for reports from CMS that will eventually offer a more detailed look into how the process is working, said Jack Hoadley, research professor emeritus at Georgetown University's Center for Health Insurance Reforms.
"I think we hoped that there'd be more free negotiation going on, there would be agreements, the parties would learn what was an acceptable level of payment and things would go on more smoothly," Hoadley told Axios. "We haven't had the acceptance and haven't had a chance for that to really happen."
Related: What's next on the No Surprises Act
Go deeper