What's next on No Surprises Act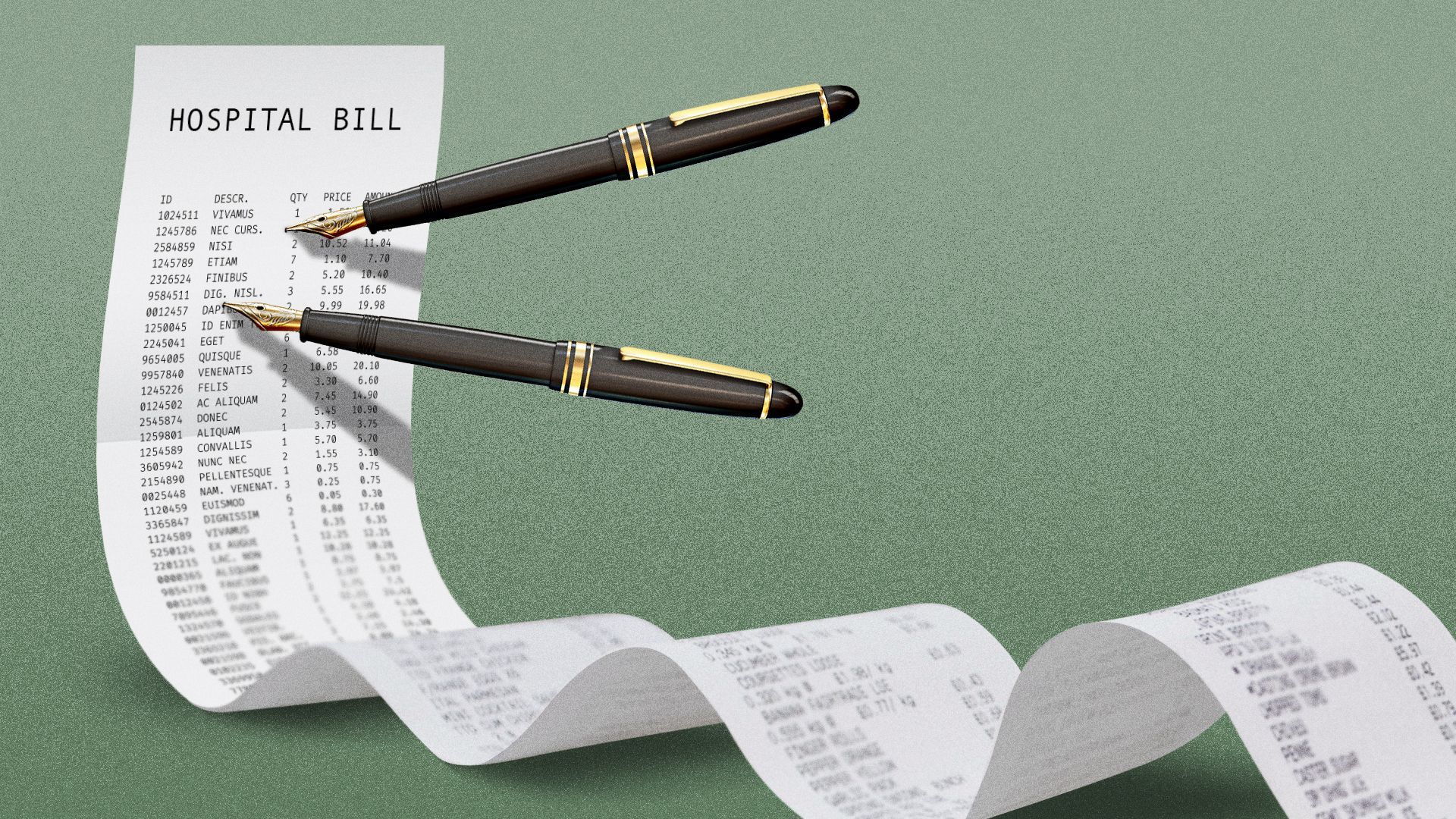 Lawmakers dissatisfied with how the No Surprises Act has been implemented are pushing for the Biden administration to change the law's interpretation, or else they'll step in.
But they don't have an action plan at the moment, other than to say they'd be willing to consider legislative fixes that they haven't defined yet.
Why it matters: The No Surprises Act is currently tied up in multiple court cases. But with providers pushing to change their payment rates set up through the law, and a high number of cases in arbitration piling up, it may reach a point where Congress needs to take action.
Zoom in: The law, which was passed at the end of 2020 after two laborious years of debate, took effect in January 2022. It has been a source of contention between providers and insurers, who wanted different factors weighed during the arbitration process.
Providers say the Biden administration's interpretation of the rule favors insurers, which is what led to the lawsuits.
Providers are unhappy that the median in-network rate is used during the arbitration process to help determine how much they're paid. They say it doesn't result in fair payment for out-of-network services and could end with doctors leaving the workforce.
Insurers are content with the median in-network rate being applied, though they have alleged providers are overwhelming the arbitration process.
Of note: At a recent Ways and Means hearing, HHS Secretary Xavier Becerra acknowledged that the arbitration process has become backlogged, with many more claims being filed than were originally estimated.
What they're saying: Lawmakers in both chambers said they're planning to conduct oversight of the law, with Republicans focusing on how the Biden administration is implementing it.
"We have a very long agenda and that's part of it," said HELP Committee chair Bernie Sanders when asked about surprise billing oversight.
HELP ranking member Bill Cassidy noted that "the courts continue to toss out the way that the administration has implemented [the law]. So, oversight hearings, we're going to have some discussions in the HELP Committee. I think that's all appropriate."
A federal judge in Texas has ruled in favor of providers in two of the lawsuits.
Rep. Vern Buchanan, chair of the Ways and Means Health Subcommittee, said the committee would hold a hearing on the topic in June. A GOP committee aide said "the hearing schedule was fluid," but given the bipartisan interest, "this is a strong potential topic" for a hearing.
Rep. Brad Wenstrup, a Health Subcommittee member and a co-chair of the GOP Doctors Caucus, said it's possible that former Ways and Means chair Kevin Brady and current ranking member Richard Neal could testify at a hearing "about what the law actually said."
"So we're not giving up on it," he added.
Yes, but: When asked, lawmakers weren't sure what Congress might be able to do to fix the providers' issues, though they're certainly open to new legislation.
"If their whole modus operandi is to continue with this absolute unilateral interpretation of the law, yeah, then we'll have to put another law in," said Rep. Greg Murphy, a Health Subcommittee member and another co-chair of the GOP Doctors Caucus.
Murphy even put a timeline on it, saying: "We're playing a little bit of a waiting game for the next few months now that it's being litigated again. But honestly, by mid-summer, if it's not fixed, we're gonna have to start over again [with new legislation]. It's ridiculous."
Wenstrup said that Ways and Means has been talking about whether Congress should step in again if the court decisions don't fix the provider issues. But "I don't know how you codify it any more than we already did," he added.
"And the other issue is, will this president sign it?" said Wenstrup.
The other side: Energy and Commerce, however, may not be as eager to get back into the fray of surprise billing.
"It has been a problem. If it can't be resolved in the courts, then yeah, it has to be looked at legislatively," said Rep. Michael Burgess, the third GOP Doctors Caucus co-chair. "But I gotta be careful what I say. I voted against the darn thing. I didn't like it to begin with."
Go deeper