Hospitals cinch $2.2 billion Medicare pay bump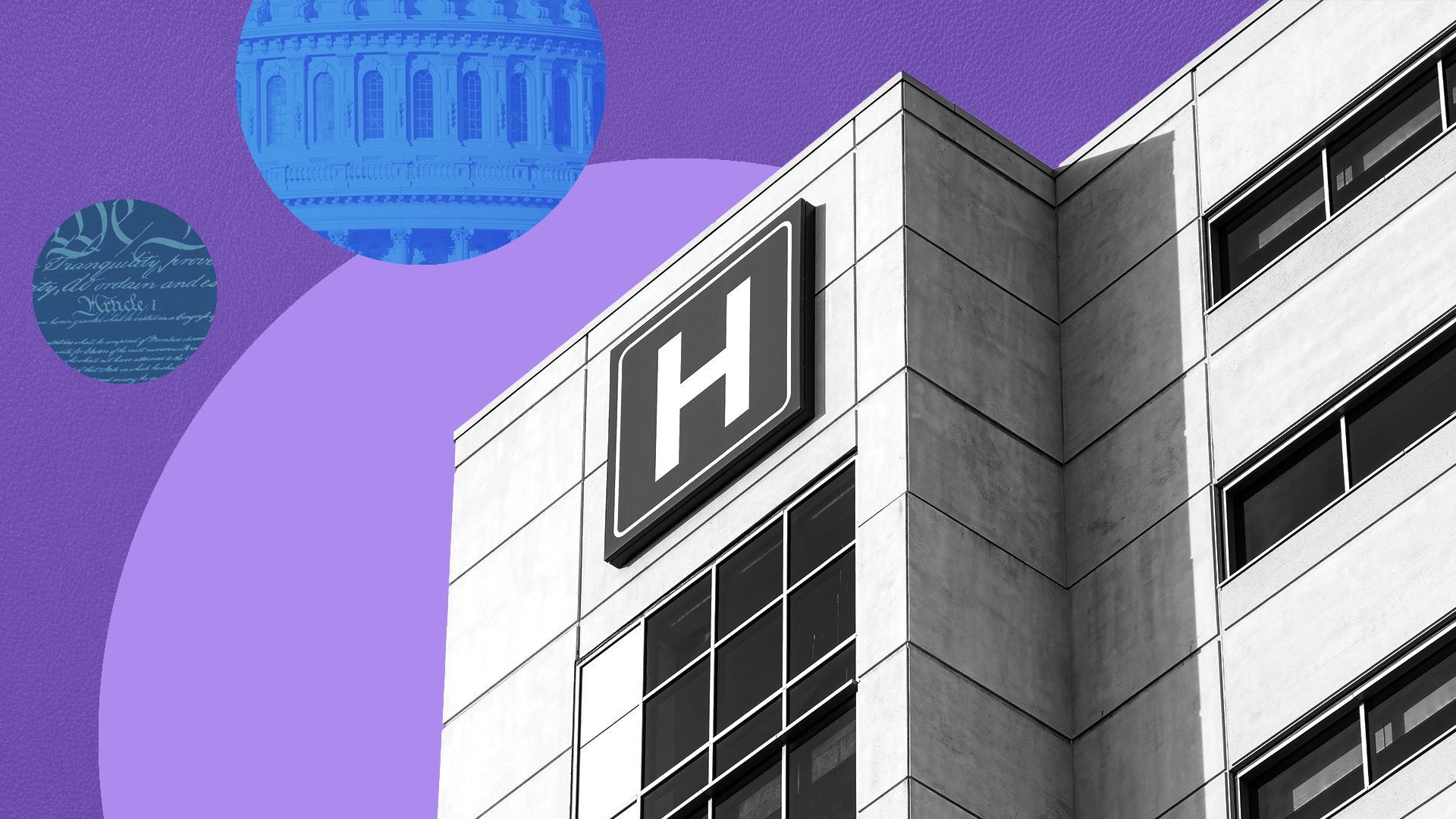 Hospitals secured a $2.2 billion increase in Medicare payments for inpatient services in 2024, according to a final rule issued Tuesday.
Why it matters: The 3.1% increase is slightly higher than the rate the Centers for Medicare and Medicaid Services proposed in April. However, the agency did not grant hospitals' request to raise payments further to account for previous underestimates in hospitals costs.
Yes, but: CMS estimates Medicare payments to offset the charity care hospitals provide will decrease by about $957 million next year, much higher than the $115 million decrease proposed in April.
CMS said the revised figure comes from updated estimates and data used in agency actuaries' projections.
The American Hospital Association in June said CMS should have been more transparent with its charity care payment calculations, and it urged the agency to use more recent data to estimate the uninsured rate.
Other details: Hospitals can get higher reimbursement for treating patients experiencing homelessness next year.
"As part of CMS' health equity goals, we are rewarding hospitals that deliver high-quality care to underserved populations and, for the first time, also recognizing the higher costs that hospitals incur when treating people experiencing homelessness," CMS Administrator Chiquita Brooks-LaSure said in a statement.
The agency also reinstated program integrity requirements for physician-owned hospitals and clarified the agency's discretion over whether to approve a hospital's expansion request.
Go deeper