New report details China's presence in U.S. systems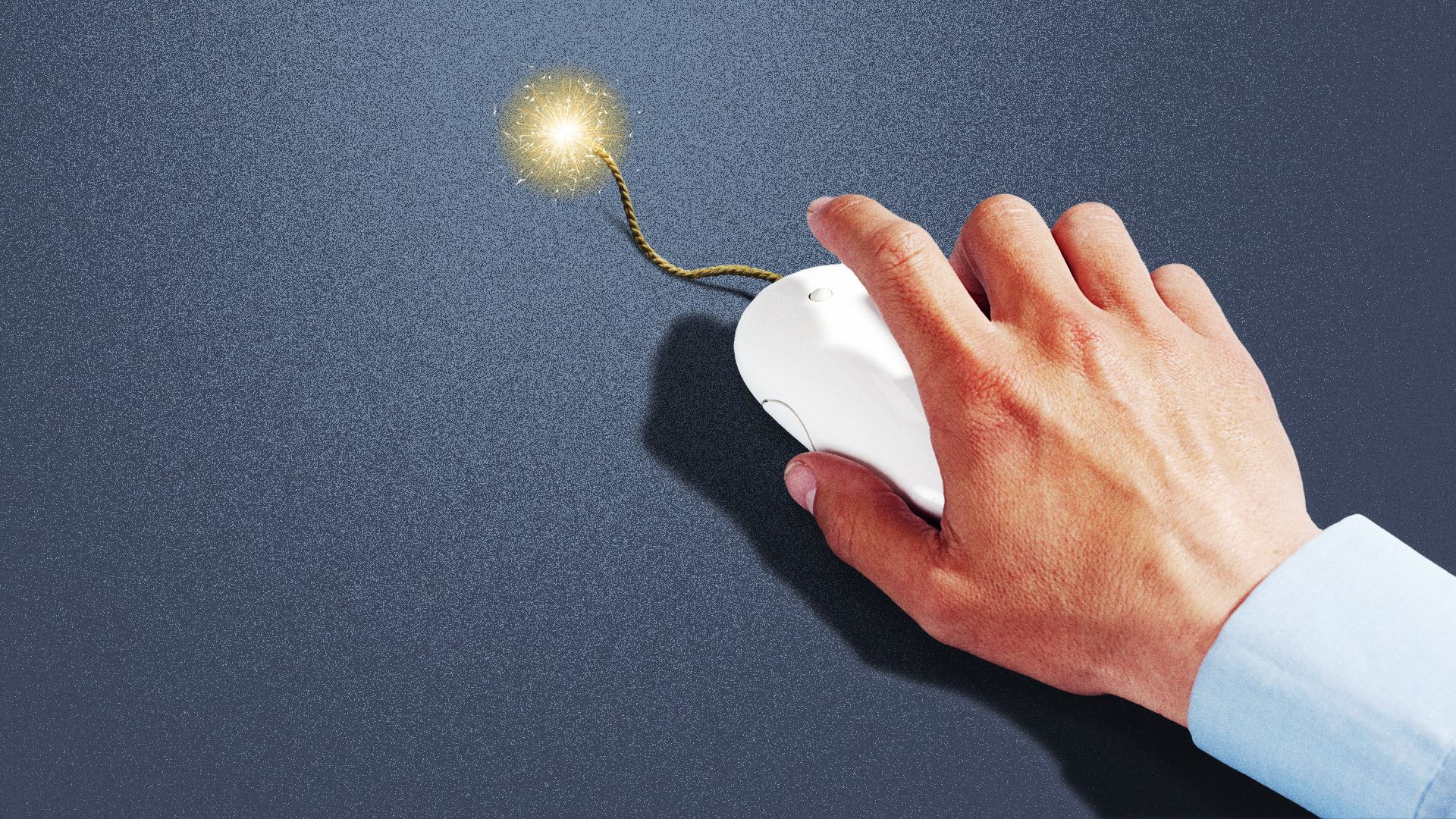 U.S. officials are reportedly concerned about the possibility that China-backed hackers have snuck malware onto networks underpinning military and critical infrastructure operations.
Driving the news: That's according to a New York Times report that ran Saturday, which raises the question of whether China is already laying the groundwork for a potential Taiwan invasion.
Why it matters: U.S. officials and cybersecurity experts have long anticipated that cyber warfare would play a major role in a potential Chinese invasion of Taiwan.
In that scenario, experts anticipate that China would use a destructive cyberattack to disrupt communications between the U.S. and Asian countries.
The big picture: In recent years, China state-backed hackers have become stealthier and more difficult to detect on networks — targeting internet-facing security tools to evade traditional detection and stealing obscure encryption keys to hack government email accounts.
The Times' report is the latest warning that China-backed hackers are getting savvier.
Details: The new concerns build on a Microsoft report released in May that identified a new piece of China-linked malware on telecommunications systems in Guam and elsewhere in the U.S.
Now, the Times reports the malware is more widespread and older than initially suggested. The White House has reportedly kicked off a series of Situation Room meetings and started briefing state officials and utility companies.
Yes, but: It's unclear what the motive for the campaign might be. Countries spy on each other all the time, but a destructive cyberattack is much rarer and would have larger geopolitical consequences.
What they're saying: "Without weighing in on the specific details of the NYT story, the topic is significant, but threats of this nature, which seek to compromise our critical infrastructure, are not new," Marc Raimondi, a former national security official, told Axios.
"It's something to be concerned about for sure, but it's amongst many things that we should be concerned about regarding the [People's Republic of China] and our other advanced adversaries in the cyber and critical infrastructure realm," he added.
Sign up for Axios' cybersecurity newsletter Codebook here
Go deeper