A major provider shortage bedevils Biden's plan to boost mental health coverage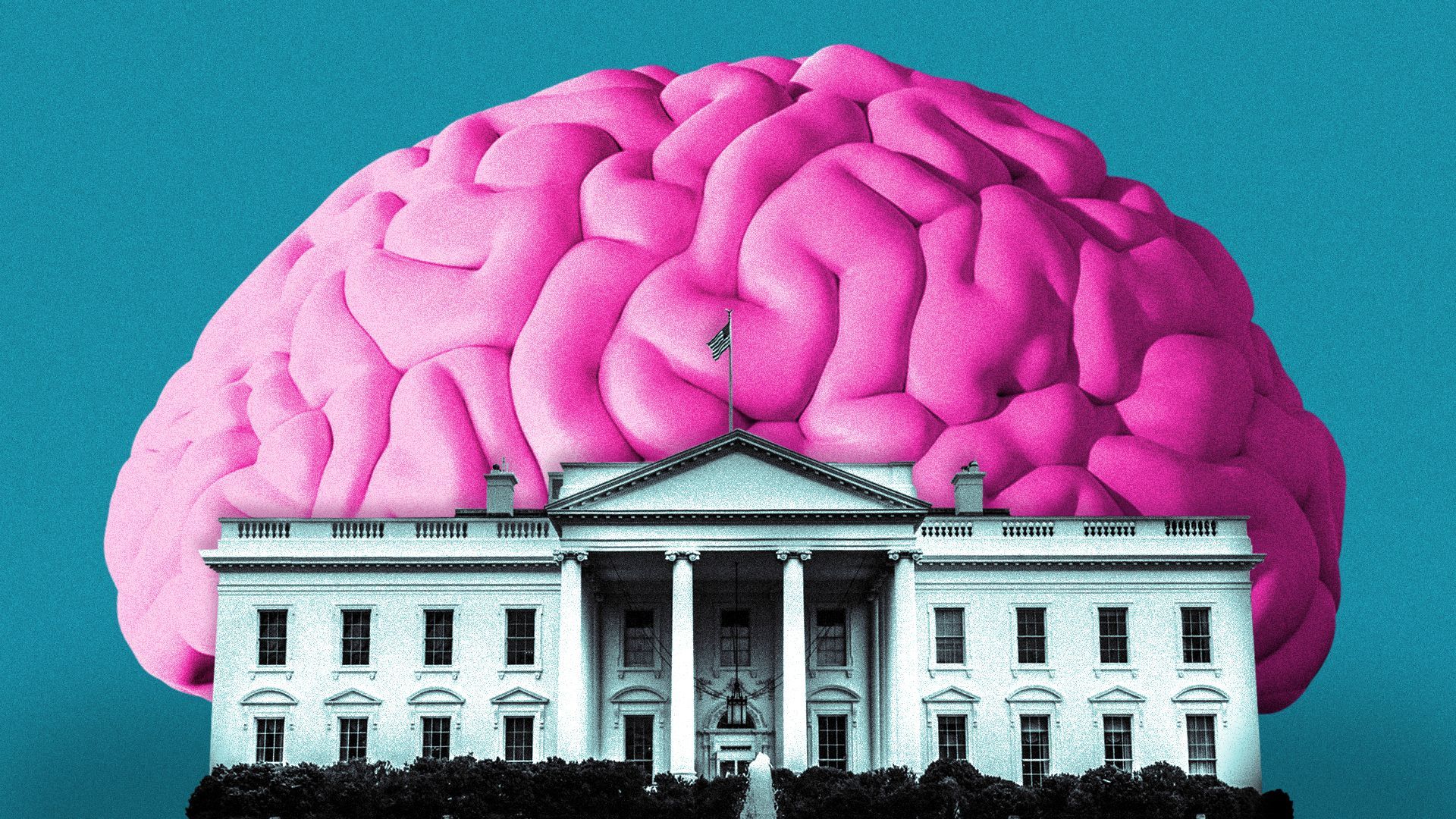 The Biden administration's new effort to improve insurance coverage for mental health services is on a collision course with the nation's shortage of behavioral health professionals.
Why it matters: More than 160 million Americans live in areas lacking enough mental health professionals to meet the need.
Skimpy insurance coverage for behavioral health services is only one factor contributing to this shortage, but advocates say equal treatment in coverage limits and financial requirements like copays for mental and physical health services are a prerequisite to getting more providers in the system.
Catch up quick: Federal law has required mental health parity since 2008, but advocates — and the U.S. Labor Department — say insurers have been skirting the rules.
The Biden administration proposal unveiled last week aims to strengthen the existing law by requiring plans to evaluate the outcomes of their coverage policies and address material differences with medical benefits.
By the numbers: The psychiatrist workforce is estimated to hit a shortage of up to 31,000 next year with a slow increase starting in 2025, per medical journal Psychiatric Services.
Between the lines: Close to half of practicing mental health providers don't accept insurance.
Mental health providers face lower reimbursement rates compared to primary medical care, which has made it more lucrative to avoid insurer networks and bill patients directly.
Poor pay can deter younger professionals from entering the behavioral health workforce or staying in it as the psychiatrist population gets closer to retirement age.
There's also a cap to the number of federally funded residency positions available for psychiatrists, which limits the number of new psychiatrists entering the field.
What they're saying: "Getting the financing [of] services right — which is really what health insurance is — is a prerequisite to solving the provider shortage issues," said David Lloyd, chief policy officer for The Kennedy Forum.
"Without a doubt, we need more mental health and substance use providers," Lloyd said. "No one disputes that. But the payment system is a major cause of that shortage."
"The problem becomes now ... do we need to look at not only the number of providers included in the network to be able to access but the reimbursement of what they're getting?" Reyna Taylor, vice president of public policy at the National Council for Mental Wellbeing, told Axios.
The Biden administration's regulations aim to put mental health on more equal footing, which could make the field more viable as a career path, said Jennifer Snow, national director of government relations and policy for the National Alliance for Mental Illness.
The other side: Insurers say they're already working within their bounds to improve access to providers.
"Access to mental health has been, and continues to be, challenging primarily because of a shortage and lack of clinicians, which is why for years, health insurance providers have implemented programs and strategies to expand networks and increase access," health insurance trade group AHIP wrote in a statement on the Biden administration rules.
The new proposed rules are about the coverage process, not access — and insurers aren't confident they'll yield better availability of services, an industry spokesperson told Axios.
Zoom out: Many other policy levers could also help alleviate mental health provider shortages.
Increasing the number of residency slots for psychiatrists is one solution, Lloyd said.
AHIP released its own brief on improving the broader mental health system last August that calls for an expansion of provider types covered under Medicare, like peer support specialists, marriage and family therapists and mental health counselors.
Congress passed a law last year newly allowing Medicare to reimburse marriage and family therapists and mental health counselors, and the Biden administration proposed rules to implement the new policy earlier this summer.
Sabrina Moreno contributed to this article.
Go deeper