Nursing home pay bump finalized as staffing rule looms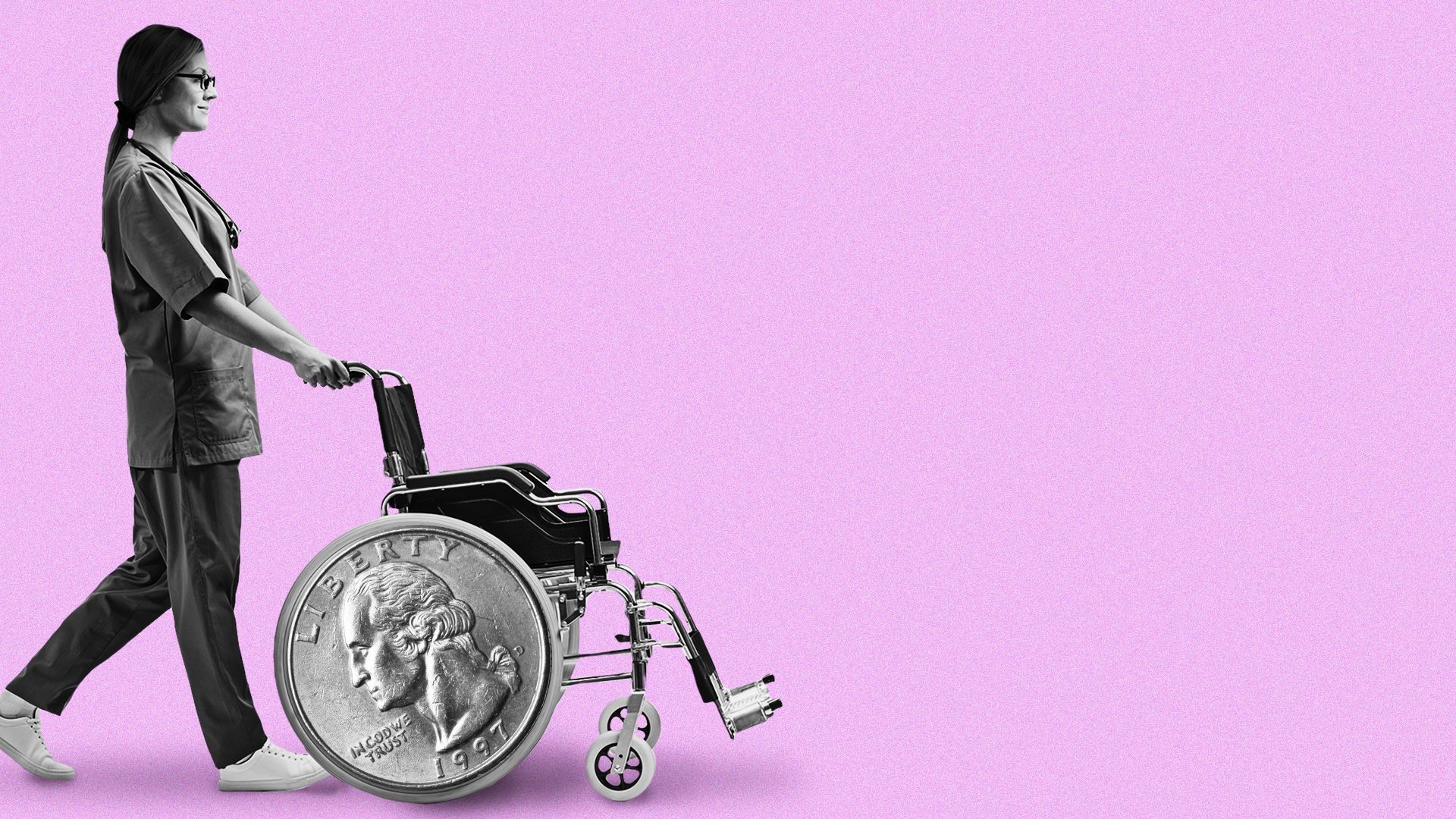 Nursing homes are assured of getting a 4% boost in Medicare reimbursements next year under a payment rule the Biden administration issued on Monday.
Why it matters: The approximately $1.4 billion pay increase takes into account the growing cost of delivering nursing home care next year.
It is slightly higher than what regulators proposed in April.
But the 2024 pay rate doesn't fully offset the increase in costs because regulators are phasing in a payment adjustment to account for past overpayments to facilities.
The intrigue: Nursing homes are still on edge as they wait for a separate proposal from the Biden administration on mandatory staffing standards for long-term care facilities.
"We all want more nurses in all health care settings, but our nation's nursing shortage would make a new staffing mandate impossible to implement .... If your administration imposes this mandate, more nursing homes will close," American Health Care Association CEO Mark Parkinson wrote in a letter to President Biden in mid July.
Changing immigration policies to attract international nurses, improving caretaking technology and continuing efforts to increase access to home care are better solutions, Parkinson argued.
The White House Office of Management and Budget has been reviewing proposed staffing regulations since the end of May.
Catch up quick: The Centers for Medicare and Medicaid Services also finalized changes to nursing homes' quality reporting and quality incentive payment systems, including the addition of a health equity adjustment.
The new policy will provide financial rewards to nursing homes with high quality scores where at least 20% of the patient population is eligible for both Medicare and Medicaid.
Go deeper