Europe-bound Americans will soon need a new authorization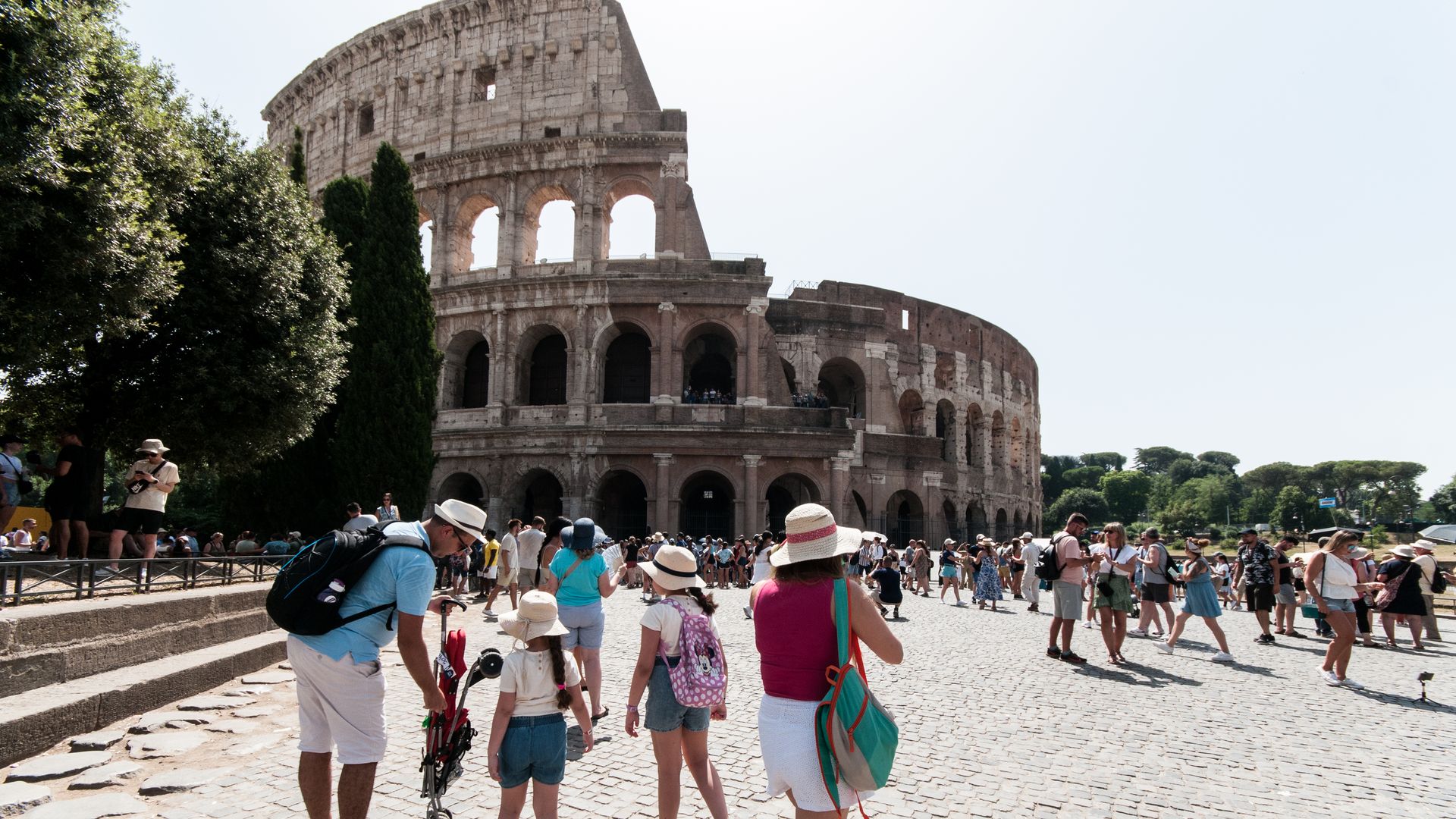 U.S. passport holders used to embarking on European vacations without much additional paperwork will soon see that change.
Driving the news: New travel rules announced by the EU dictate that travelers from 60 visa-free countries will need to get a new authorization via the European Travel Information and Authorization System (ETIAS) starting in 2024.
The new rules will apply to travelers from the U.S., Canada, and the U.K., among others. Though an exact launch date for the application hasn't been announced yet, ETIAS is expected to be "operational in 2024," per the EU.
The big picture: The ETIAS travel authorization will be required for people going to 30 European countries for short-term stays, defined as up to 90 days within a 180-day period, per the EU.
The EU's border agency, Frontex, said the system will strengthen internal security by determining whether visa-free travelers "pose a security, illegal immigration, or public health risk."
How to apply
Travelers will need to fill out a an ETIAS application form and pay a small 7 euro fee (about $8).
Applicants should provide their name, birthdate, nationality, address, parents' first names, contact information, level of education, and job, among other details about their travel plans.
Travelers will also need to provide details for a valid travel document that is not set to expire within three months, as well as any criminal convictions or past travel to conflict zones.
Worth noting: Some applications might take up to two weeks if additional information is needed or up to 30 days if the applicant is invited to an interview, the EU noted.
Once approved, the authorization is valid for three years or until the travel document used in the application expires, "whichever comes first," per the EU.
A European Commission memo about the new travel rules defined ETIAS as a "largely automated IT system" and emphasized that an ETIAS travel authorization is "not a visa."
The new travel authorization "does not reintroduce visa-like obligations," the memo stated, noting that neither a visit to a consulate nor biometric data is required.
The authorization is also quicker to obtain and lasts longer than a typical Schengen Area visa.
Go deeper: Europe emerging as summer blockbuster destination
Go deeper