Cardona: Ending legacy admissions won't solve affirmative action fallout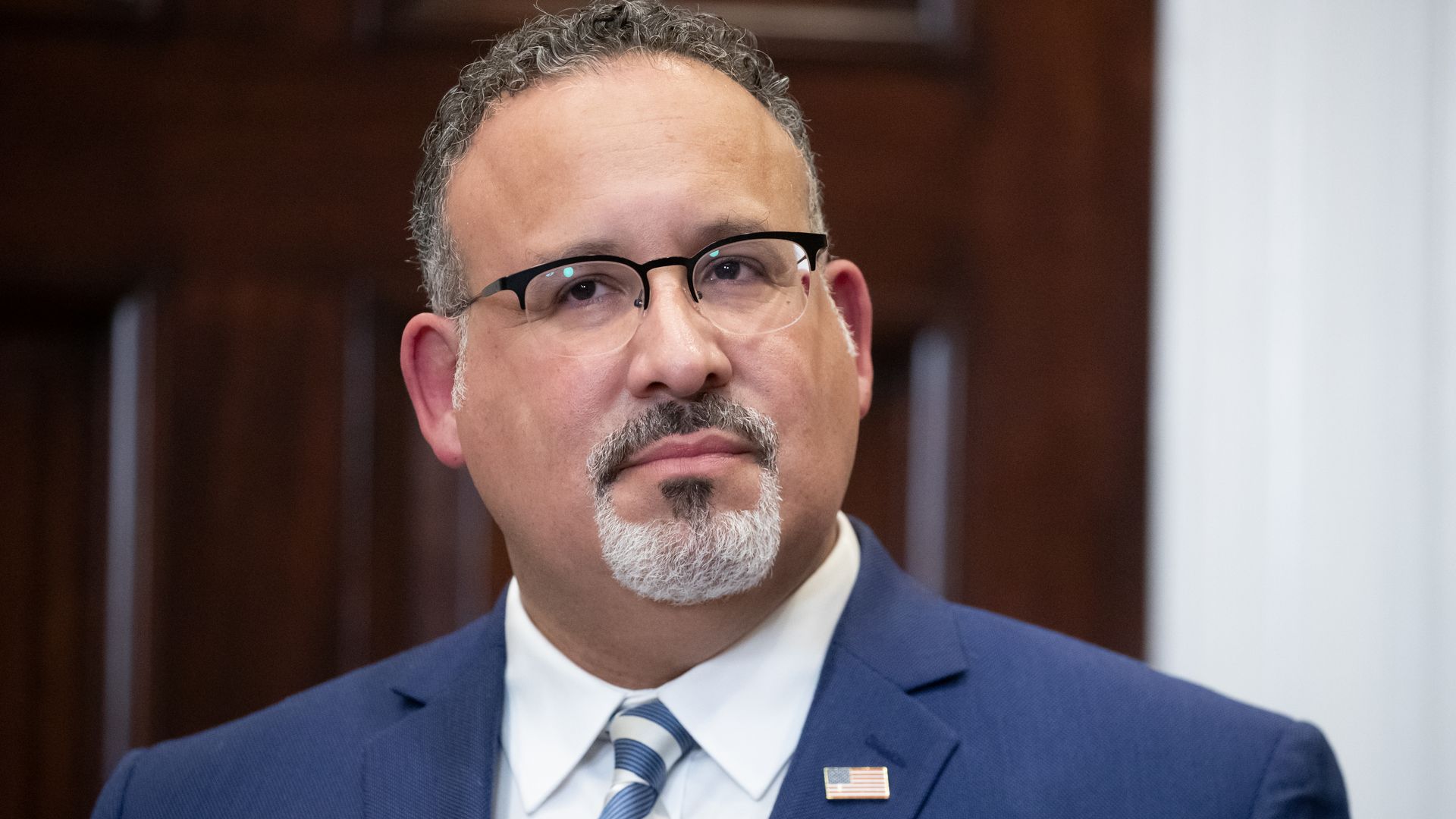 Eliminating legacy and donor-based admissions won't be enough to maintain diversity at colleges after the Supreme Court struck down affirmative action, U.S. Education Secretary Miguel Cardona told Axios in an interview.
Driving the news: Cardona, who appeared at the NAACP Convention in Boston, said the Biden administration is looking to education leaders for input on legal workarounds after the affirmative action decision.
He hosted hundreds of education officials in Washington last week and said he has more smaller, regional meetings in the works.
Why it matters: The ruling has raised concerns that colleges will admit fewer Black and brown students, which is what happened when California banned affirmative action in 1996, Cardona said.
It has also drawn scrutiny on legacy and donor-based admissions practices that researchers have found disproportionately benefit the top 1%, who are overwhelmingly white.
What he's saying: Cardona praised colleges that have eliminated legacy admissions, such as Wesleyan University, but he said that alone won't change "that there are Black and brown kids that now with this affirmative action decision are going to feel like they're not wanted."
Catch up fast: The Education Department opened an investigation last week into Harvard College's admissions regarding students whose relatives attended or donated to the school, following a complaint by Boston-area activist groups and attorneys.
Cardona declined to comment on the probe directly.
Zoom in: He suggests other ways to level the playing field might include uplifting HBCUs, creating college pipelines for K-12 students, offering dual enrollment credits and engaging parents of first-generation college students early.
That's as important as ever, he told NAACP members Saturday, as "we are in danger of a new Jim Crow era in some parts of this country."
What's next: The Education Department plans to release guidance in a few weeks to help colleges navigate admissions practices.
Go deeper