Harvard's legacy admissions under scrutiny in civil rights complaint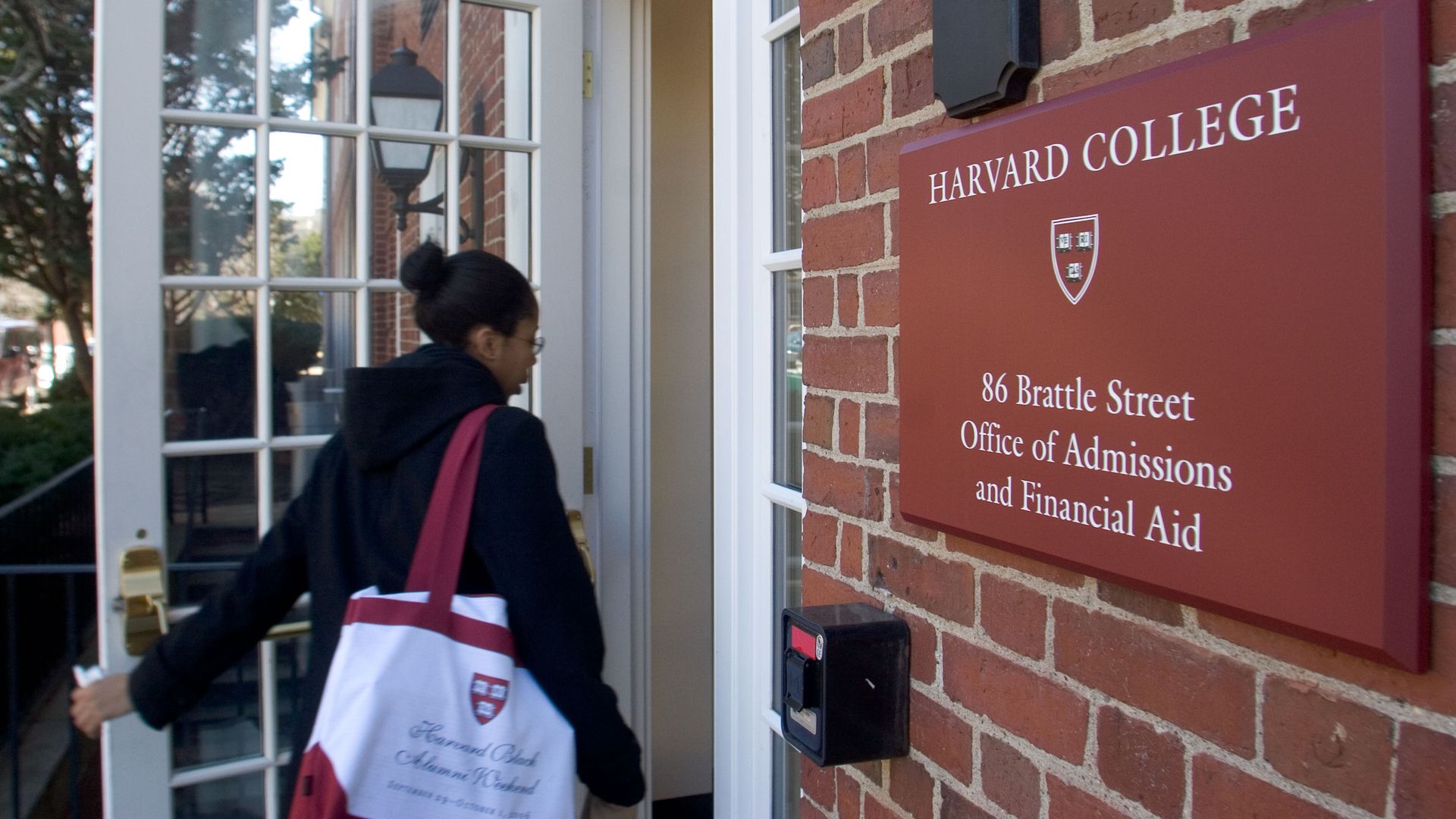 On the heels of the Supreme Court decision striking down affirmative action, civil rights groups are going after legacy and donation-based admissions at Harvard College.
Driving the news: Boston nonprofit Lawyers for Civil Rights filed a complaint Monday to the U.S. Department of Education alleging Harvard's legacy and donor-based admissions process violates federal law by systematically helping white applicants at the expense of their nonwhite counterparts.
The complaint is on behalf of the Chica Project, African Community Economic Development of New England and the Greater Boston Latino Network.
The big picture: Legacy admissions have come under renewed scrutiny after the Supreme Court ruled that colleges cannot consider an applicant's race as a factor in the admissions process.
Conservative Justice Neil Gorsuch and liberal Justice Sonia Sotomayor argued against legacy admissions in opposing opinions from the affirmative action decision.
By the numbers: According to the new complaint, applicants tied to donors were nearly seven times more likely to get into Harvard between 2014 and 2019. Legacy applicants were nearly six times more likely to get in.
And nearly 70% of the college's donor-related and legacy applicants were white.
What they're saying: "Each year, Harvard College grants special preference in its admissions process to hundreds of mostly white students — not because of anything they have accomplished, but rather solely because of who their relatives are," the complaint states.
The complaint cites the Supreme Court decision, saying, "A benefit provided to some applicants but not to others necessarily advantages the former group at the expense of the latter."
Zoom out: The news comes days after President Biden said he instructed the education department to look into practices such as legacy admissions that "expand privilege instead of opportunity."
Go deeper