GOP candidate Will Hurd booed for anti-Trump comment at Iowa event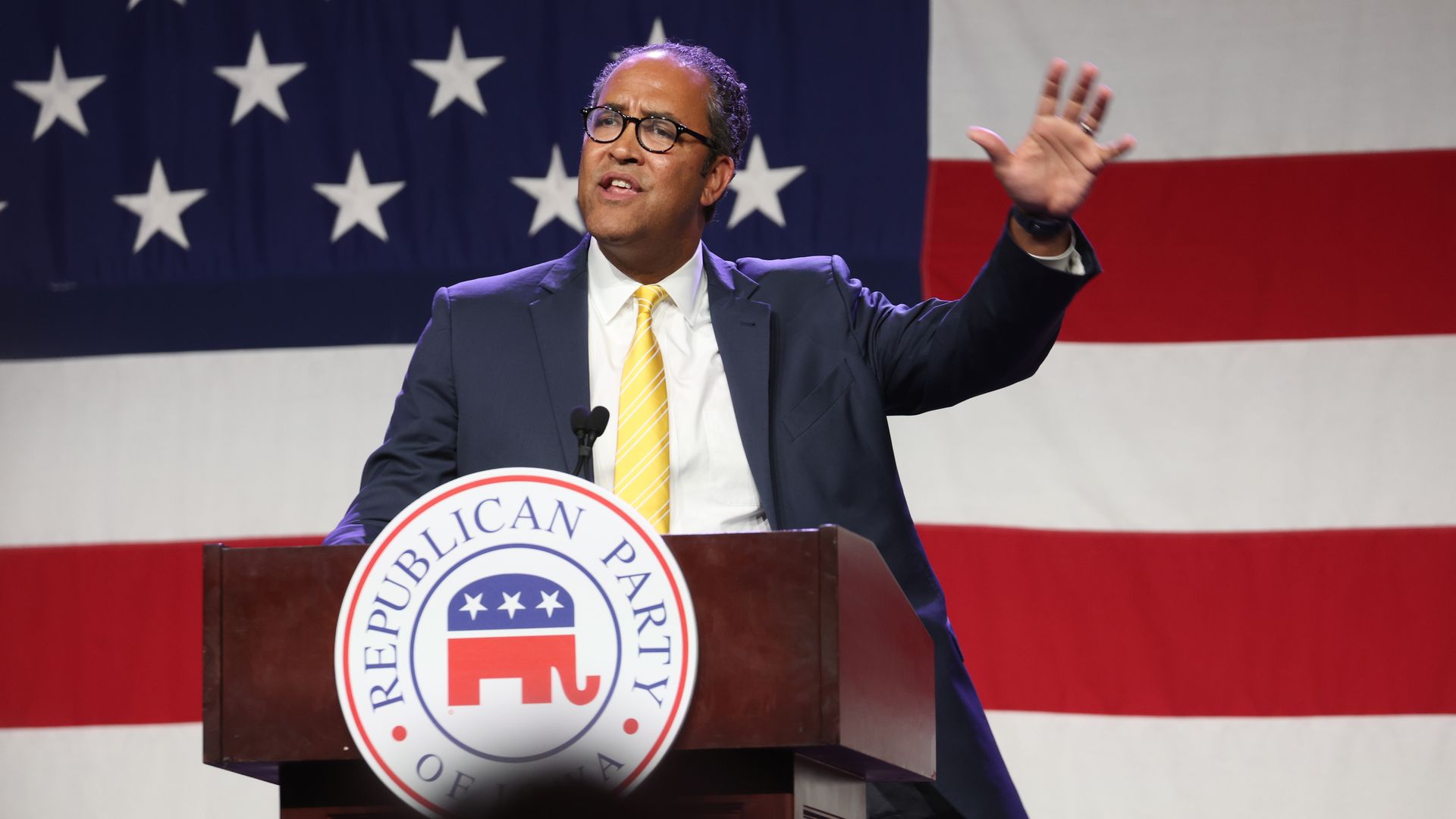 You can see why most GOP presidential candidates are backing former President Trump in his legal fights, or taking a pass:
Former congressman Will Hurd of Texas, who announced his candidacy last month, said last night in Des Moines at one of the biggest "cattle call" events so far: "Donald Trump is running to stay out of prison."
Boos erupted from the 1,200+ diehards at the Iowa Republican Party's Lincoln Dinner.
"Listen, I know the truth is hard," replied Hurd, a former CIA agent.
Speaking on the same stage an hour later, Trump said of his indictments: "If I weren't running, I would have nobody coming after me. Or if I was losing by a lot, I would have nobody coming after me."
It's the first time Trump and Florida Gov. Ron DeSantis spoke at the same campaign event in Iowa. Trump usually shuns multi-candidate events. But you don't mess around with Iowa's first-in-the-nation caucuses.
Trump referred repeatedly to the governor as "Ron DeSanctus" (the nickname he gave him as a play on "sanctimonious"): "I wouldn't take a chance on that one."
DeSantis didn't mention Trump by name.
Go deeper