Judiciary fight chills Israel's startup-land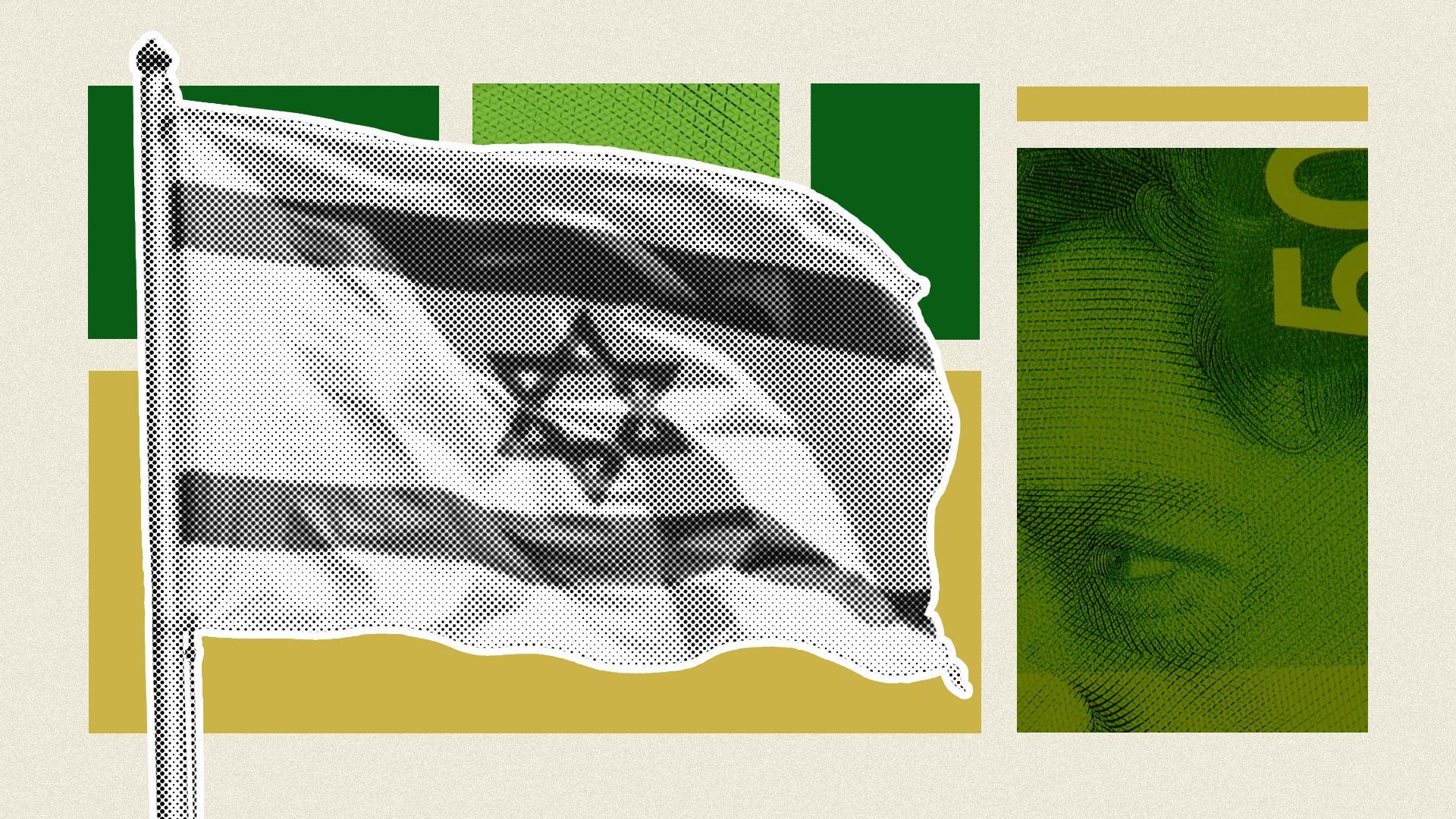 With the Israeli government this week passing the first in a series of significant changes to its judicial system, the country's startups and investors are bracing themselves for turbulence.
Why it matters: Israel may have less than a quarter of California's population, but its tech industry has been punching above its weight for a long time.
In June 2022, Israel had 92 "unicorn" startups — that is, private companies valued at above $1 billion. (The number has dropped since the market downturn, of course.)
Catch up quick: On Monday, Israel's parliament passed the controversial bill spearheaded by Prime Minister Benjamin Netanyahu's coalition that will significantly limit the Supreme Court's ability to review government decisions.
What they're saying: "Both in the short and in the long term, it introduces a lot of uncertainty," Yuval Ariav, founder and managing partner of VC firm Symbol, tells Axios.
"A big part of why it's difficult to talk about is that nobody knows what's going to happen," he adds. Startups are already risky business, and the battle over the judiciary adds a whole new dimension.
Zooming in: In addition to the broader market forces that have depressed startup investing, Pangea Biomed CEO Tuvik Beker fears the judicial reforms have further affected already falling startup investments.
Israeli high-tech companies raised $3.7 billion in the first half of this year. But that was a 31% drop from the second half of 2022, and an 68% decrease from the first half of 2022, according to data from the Start-Up Nation Policy Institute.
Within that period, they raised about $2 billion in the first quarter of 2023, and $1.7 billion in the second.
"The level of activity is down this year. The first few months, that was attributed to the global slowdown, but as the U.S. market has become more active, that's becoming less true," Target Global founder and executive chairman Shmuel Chafets tells Axios.
Zooming out: More broadly, in the Israeli markets, the Tel Aviv Stock Exchange indices are already diverging downward from the S&P 500.
Between the lines: "I personally fear that the power grab by the Netanyahu government will make it much more difficult for Pangea and other Israeli companies to raise VC funding in the near future," says Beker.
"In the long run, if this dangerous trend isn't curbed and reversed, I fear it will cause 'brain drain' and emigration among the most capable individuals and stymie the innovation that Israel is so famous for," he adds.
It's also unclear how the legal system could change the business environment — "what is the future of property laws?" Ariav asked.
State of play: While tech companies have long been setting up offices and even incorporating abroad, this trend is greatly accelerating because of the judicial overhaul, Israeli investors and entrepreneurs say.
In a recent survey by Start-Up Nation Central, 68% of startups said they're taking active legal and financial steps, such as withdrawing cash reserves, moving their headquarters outside of Israel, relocating employees and laying off staff.
The bottom line: Israel startups are steeling themselves for uncertain times.
Go deeper