How Jeffrey Epstein peddled influence to JPMorgan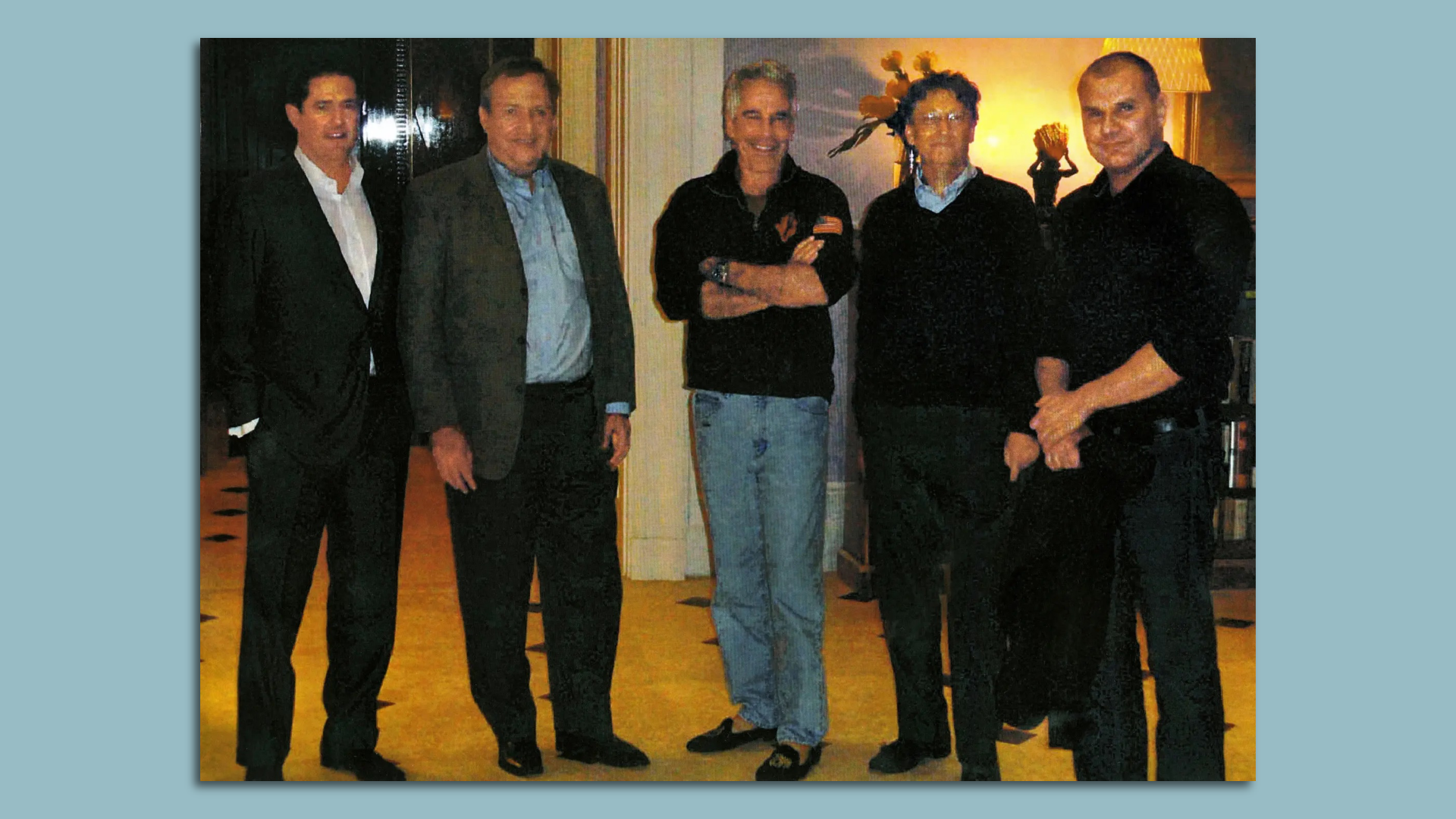 A fascinating glimpse behind the curtain of private-bank wealth management is offered in a deposition that became available online this week.
Why it matters: It's the sworn testimony of Jes Staley, the former head of JPMorgan's head of wealth management and friend of Jeffrey Epstein.
We have only 33 pages of the full deposition, which runs to over 800 pages, but those alone are eye-opening.
The big picture: Probably the hardest thing that any wealth manager does is customer acquisition. The rich not only tend to be loyal to their existing advisors; they also tend to be suspicious of private bankers' sales pitches, all of which tend to sound very similar.
The best way to acquire a new client is to be vouched for by an existing client who has a reputation for being rich, perspicacious, and sophisticated.
Between the lines: Epstein was the private bank's most valuable client, bringing in more than $8 million per year in revenues for JPMorgan. Even more important than that, according to Staley's testimony he was the premier conduit for the bank, helping forge connections with big names including:
Elon Musk
Bill Gates
Sergey Brin
Larry Summers
The Sultan of Dubai
Mort Zuckerman
He also introduced Prince Andrew to the bank, but Staley isn't sure whether Andrew became a client.
The bottom line: JPMorgan bent over backwards to retain Epstein as a client — and accommodate his enormous cash withdrawals — even after he was indicted on child sex offenses. Staley's deposition helps us understand why the bank did so, and just how valuable Epstein was to the private bank.
JPMorgan has since received preliminary approval to pay $290 million to settle a lawsuit brought against the bank by Epstein's victims.
For the record: A JPMorgan spokesman denied some of the allegations that are being made by the government of the United States Virgin Islands. Specifically, the bank denies that Epstein was the Private Bank's most valuable client and says the document on which that allegation is based "only reflects a small subset of Private Bank clients."
Sources also tell Axios that Elon Musk, Bill Gates, Prince Andrew, and Larry Summers "were not and are not PB clients." A spokesperson for Bill Gates also denied that he had ever been a JPMorgan client.
Correction: This story has been corrected to reflect that Staley testified that Epstein referred people including Musk and Gates to JP Morgan (not that they had become clients) and that sources, including a Gates spokesperson, have told Axios some of them did not become clients. It has also been corrected to identify one of the individuals listed above as the Sultan of Dubai (rather than the Sultan of Brunei), and updated to include comments from JPMorgan.
Go deeper