Federal judge rejects Johnson & Johnson's second talc bankruptcy filing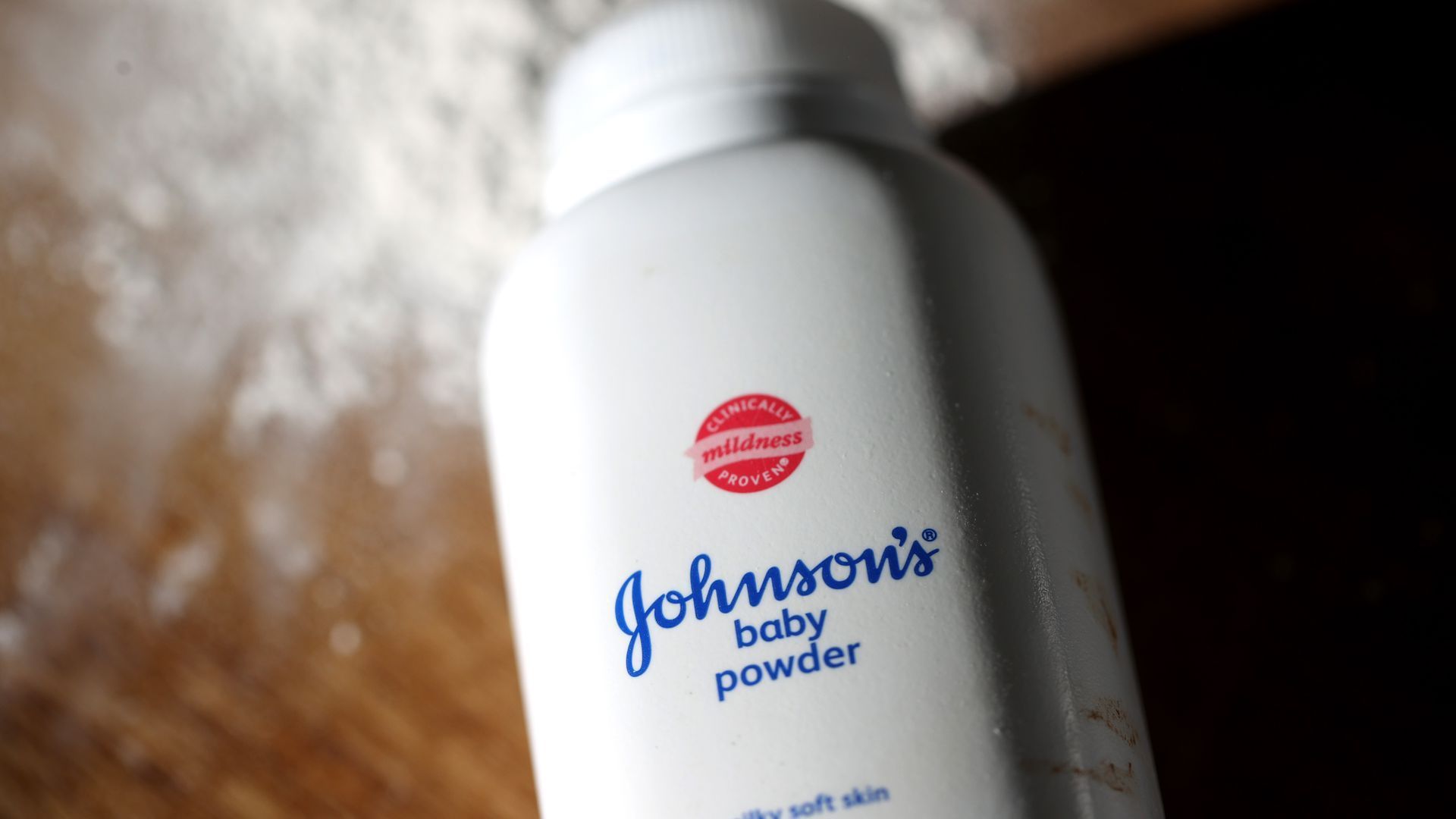 Johnson & Johnson's second attempt to put its talc liabilities into bankruptcy collapsed Friday when a federal judge dismissed the case.
Why it matters: J&J faces some 38,000 lawsuits from people and their survivors claiming that the company's talc-based powder caused cancer — and it's trying to settle them all at once in bankruptcy court. J&J has repeatedly denied the allegations.
Driving the news: U.S. Bankruptcy Judge Michael Kaplan on Friday ruled that the Chapter 11 filing of a J&J subsidiary called LTL Management couldn't go forward. He said the company isn't in financial distress, and thus isn't eligible for legal protection from its creditors.
The move scuttles a proposed deal with certain talc plaintiffs, in which J&J offered to pay them $8.9 billion as part of a bankruptcy settlement.
The court-appointed committee of talc claimants, who say J&J isn't offering enough in the settlement, hailed the dismissal. "This outcome now frees tens of thousands of victims to seek their justice through the tort system and, either before juries of their peers or by settlement on terms acceptable to them," the committee said in a statement.
Flashback: In January, a Third Circuit Court of Appeals panel dismissed the first LTL bankruptcy filing, saying J&J couldn't selectively plunge its talc liabilities into bankruptcy, since the the company as a whole wasn't financially distressed.
What's next: J&J on Friday vowed to appeal the latest ruling and to continue to fight alleged victims' claims in court.
The company said in a statement that "litigating these cases in the tort system would take decades and waste billions of dollars—mainly spent on lawyers' fees" and defended its proposed bankruptcy settlement as "the most equitable resolution for all claimants."
Go deeper